#WellbeingWeekInLaw: Moving Medicine & Law Forward in the 21st Century
May 3, 2021
@
12:00 pm
–
1:00 pm
Free event! No MCLE.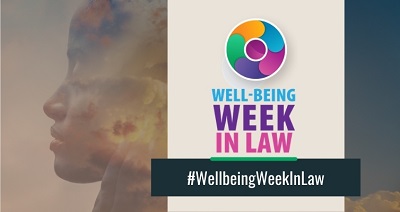 For the 1st day of #WellbeingWeekInLaw we focus on our physical well-being, with an emphasis on the food we eat…
Join us for one of the hottest topics in medicine and law – the implementation of plant-based diets for reversal of degenerative disease. This presentation will highlight the medical and nutritional concepts of disease reversal that participants can use to improve their own health as well as explore the questions, "is a doctor who does not disclose this powerful nutritional tool to reverse disease and instead defaults to an ineffectual surgical procedure (stents and bypass procedures do not prolong life) that results in injury or death, guilty of malpractice or, at least, inferior care? If a patient dies as a result of a surgical procedure chosen because a safer, effective, dietary option was not presented, is this a wrongful death?"
Join us for a potentially life-saving, exploration, "Moving Medicine & Law Forward in the 21st Century" – the life you save might be yours!
Speaker
Michael Klaper, M.D.
Dr. Klaper resolutely believes that proper nutrition — through a whole food, plant-based diet — and a balanced lifestyle are essential for health and, in many cases, can make the difference between healing an illness or merely treating its symptoms. Dr. Michael Klaper is a gifted clinician, internationally-recognized teacher, and sought-after speaker on diet and health. In addition to his clinical practice and private consultations with patients, he is a passionate and devoted educator of physicians and other healthcare professionals about the importance of nutrition in clinical practice and integrative medicine. To learn more about Dr. Klaper, visit: https://www.doctorklaper.com/about
Meet the speaker and get a sneak peek of what Dr. Klaper will cover in his presentation!
2021 #WellbeingWeekInLaw
WWIL is an event of the Institute for Well-Being in Law (IWIL) which aims to raise awareness about mental health and encourage action and innovation across the profession to improve well-being. CLA's Health and Wellness Committee participated in this effort last year and is continuing the tradition. In 2021, the event's name was changed from "Lawyer Well-Being Week" to WWIL to be more explicitly inclusive of all the important contributors to the legal profession who are not lawyers.
Join the CLA's HWC this year for a live virtual event or activity every day of #WellbeingWeekInLaw in alignment with the daily themes set by IWIL:
We also invite you to join our Facebook group – a community of individuals from the legal profession and wellness world sharing insight, resources, and support as we all pursue our own paths towards wellness.