#WellbeingWeekInLaw: Simple Tools for Managing Our Everyday Emotions
May 7, 2021
@
12:00 pm
–
1:00 pm
For the final day of #WellbeingWeekInLaw, we will focus on feeling well and our emotional well-being.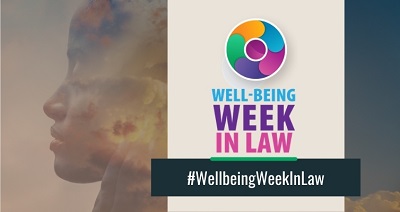 Join board certified wellness coach and certified workplace wellness coach Mojdeh (Maya) Zavosh for an interactive session to identify and manage everyday emotions and increased mental agility, for a healthier happier more focused you.
Speaker
Mojdeh (Maya) Zavosh, Board Certified Mind-Body Wellness Coach & Reiki Master
My name is Mojdeh and I am a Board Certified Wellness Coach (NBC-HWC), Reiki Master & Essential Oil Educator. In my practice I support & empower clients to tap into their own inner wisdom—mind-body-spirit-emotions—to establish a foundation for health and thrive in their daily lives. I am committed to transformation, well-being, and peace within.
Like many, I have had my share of setbacks and health challenges, which have resulted in great empathy and compassion for others, and a desire to help and guide those who seek.
Whether in a group, one on one, in person, or online, I create a safe space that enables women & girls (and men) to take charge of their health and address eating for health, fatigue, anxiety, depression, cravings, trauma, digestive challenges, blood sugar challenges, candida overgrowth, stress, and weight management – so they can live vibrant and happy lives … and Shine from Within!
To learn more about the speaker and their practice, visit: https://shinefromwithin.org/about/
2021 #WELLBEINGWEEKINLAW
WWIL is an event of the Institute for Well-Being in Law (IWIL) which aims to raise awareness about mental health and encourage action and innovation across the profession to improve well-being. CLA's Health and Wellness Committee participated in this effort last year and is continuing the tradition. In 2021, the event's name was changed from "Lawyer Well-Being Week" to WWIL to be more explicitly inclusive of all the important contributors to the legal profession who are not lawyers.
Join the CLA's HWC this year for a live virtual event or activity every day of #WellbeingWeekInLaw in alignment with the daily themes set by IWIL:
We also invite you to join our Facebook group – a community of individuals from the legal profession and wellness world sharing insight, resources, and support as we all pursue our own paths towards wellness.