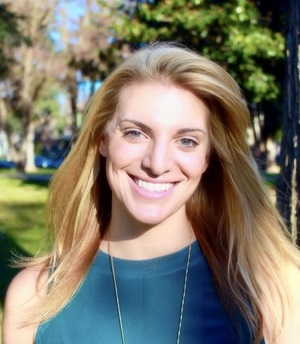 CLA has welcomed a slate of new staff members to help fulfill its mission of promoting excellence, diversity and inclusion in the legal profession and fairness in the administration of justice and the rule of law. Get to know Meeting and Event Planner Beth Rotticci, who joined in December.
What key experience do you bring to CLA?
I was doing meetings and events for a winery. A lot of negotiations – contract negotiations. Working with volunteers is something I also specialize in. This position is not just a meeting and event planner. It's eclectic, full-circle. I handle budgeting and financing. I'm the eyes and ears the day of the event. When we're on site, if the volunteers don't know where to go, my information and name are on the brochures so everyone can find out what their schedule is. A lot of personality and adaptability is crucial in this position. Not only are we a nonprofit, but we're working with lawyers dedicating their time to be here.
Why did you want to come to work for CLA?
What drew me to California Lawyers Association were the people. I love our new executive director, Ona Dosunmu. I love that we are really starting from the ground up and building this organization somewhat from scratch. I feel and see that the members who came over, 100,000 of them, seem ecstatic. It's really growing and expanding. Also what drew me to the position was more opportunity. There's more opportunity to grow within CLA. Being a part of this "yes" culture has really allowed me to get creative, think outside the box and allow my personality and voice to come out. It's this big collaboration where we're throwing everything on the wall and seeing what sticks. I love the uncertainty and unknown but trusting the process and coming out better on the other side. CLA really is building this plane while we're trying to fly it at the same time.
What projects are you excited about currently?
The Annual Meeting is my biggest project. That's in Monterey in October. It's a big draw for our CYLA, the California Young Lawyers Association. It's a four-day conference and it's a great opportunity for lawyers to network, collaborate together, brainstorm together and go home with lots of in-depth information.
What do you enjoy doing outside of work?
I love the outdoors. I'm a big runner, big hiker, big swimmer. Anything in the mountains makes me happy. I love to ski. I love reading. On the weekends I try to take advantage of being outside. I love to travel. I lived in Italy for a year and a half. I love spending time with my family and my adorable niece and nephew!
What message would you like to share with CLA members?
Overall, it's about creating this culture and environment for CLA members to work with the staff of saying yes we can and yes we will. We have all the key people in all the right spots. We're brainstorming and finding opportunities for growth. I'd describe it in two words: attitude and persistence. Just knowing we are never going to give up on our volunteers and our members. We're going to continue growing as much as we can to incorporate everything our volunteers and members want from us.
Finish this sentence: CLA members should reach out to you for…?
The CLA members can reach out to me for anything. Whether it's a budgeting question for a small event happening next November. I got a question about that this morning. I'm also on the planning committee for our office so I have emails asking, "Can you put together a one-day seminar in the Sacramento office from 9 a.m. to 11 a.m.?" Truth be told, any of the members can come to me for anything.
Is there anything else you'd like to share about your role?
CLA has created this environment of camaraderie, positivity and growth. We really want to ensure our members hear that. We want to create a better experience for every member who joins CLA.
Can you give a recent example of that good working relationship?
When I got hold of my first meeting I brought my expertise to light by creating a very in-depth budget. That's very important, especially when you're planning an event where expenses can get out of hand. I sent it out to the volunteers. They were so thankful that CLA has hired an event planner and a meeting planner who understands the larger picture. The more transparent I can be with the groups I'm working with the better I can understand their overall goals.
---