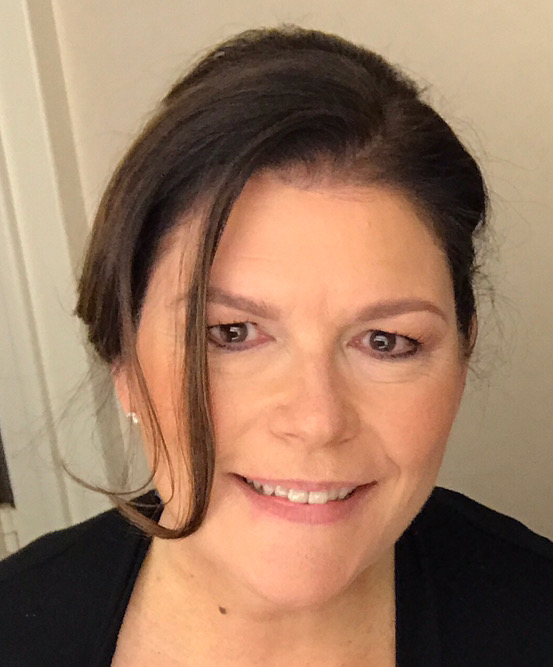 CLA is welcoming a slate of new staff members in 2019 to help fulfill its mission of promoting excellence, diversity and inclusion in the legal profession and fairness in the administration of justice and the rule of law. Get to know Associate Executive Director Tricia Horan, who has been with the new organization since it separated from the State Bar of California in January 2018.

You are one of a handful of employees who made the transition from the State Bar of California to the California Lawyers Association. How has your role changed?

I have a bigger role now. I'm second in charge of an entire organization rather than second in charge of a department within an organization (State Bar Sections). I look forward to doing less of an operational role and working on bigger strategic initiatives. It's exciting.

Why did you want to come to work for CLA?

Well, it was a pretty easy decision. My heart's always been with the Sections. I was really excited to be part of a brand new association and help create and build it from scratch, from the ground up. Having been a big part of that in my transition here as a State Bar employee I got more and more excited about it. It was a huge challenge, but I love the work. I wanted to be part of being able to continue to serve the Sections and all of the new CLA initiatives coming forward. Helping grow the organization and its membership and working toward our mission.

What key experience do you bring to CLA?

I worked at the State Bar for 29 years. I have a lot of experience managing an office, working with volunteers. I was responsible for hiring the staff. I think I have a good feel for people and who would be good employees for CLA. The team is really fantastic!. They bring an energy to the workplace that's exciting. They're hardworking people excited to be part of CLA. It's really refreshing to have this energy level in the office and excitement and inquisitive group of employees willing to grow and learn.

What projects are you excited about currently?

Right now I'm excited about the team. Getting them trained. Doing all I can to assist our wonderful new executive director, Ona Dosumnu, with everything she's working on. It's going to take some time, but we have a great group of quick learners. Creating the team and a whole new culture, too. We're trying to empower our staff to, as we call it, "get to yes." It was different at the State Bar – being part of a state quasi-governmental agency there were a lot of things we were limited in doing and here we don't have those same strictures.

What do you enjoy doing outside of work?

Right now I spend most of my time outside of work following my kids around the country. They both play college lacrosse – one on the east coast and one in Southern California. I'm traveling all across the country to watch their games. When we can't be there in person we stream the games online.

What message would you like to share with CLA members?

First and foremost I would say thank you. Thank you to all of our members for your membership. We really look forward to creating an organization that provides value to all attorneys and helps them succeed in their practices. We look forward to growing our membership while continuing to serve the members we currently have.

Finish this sentence: CLA members should reach out to you for…?

CLA members can reach out to me for anything. I'm happy to answer questions, take suggestions or help them with anything – whether it's a technical issue or an issue of getting a copy of a back issue of a newsletter. Our current staff is learning to answer those kinds of inquiries. I'm more than happy to talk with members at any time.

Anything else you'd like to add?

I'm really enjoying working for CLA. it's been a wonderful experience. Never in a million years did I think I'd be working in Sacramento but it's been great to be here with the team. We work hard day in and day out on creating this brand-new organization. It's been very fulfilling for me.

---