Message from Monique D. Jewett-Brewster, Chair of the Business Law Section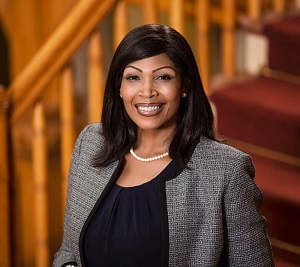 While summer is often a time of rest, your Business Law Section Executive Committee and Standing Committees remain hard at work preparing the educational programs and in particular, the publications content, which make membership in the BLS so beneficial. For example, the Agribusiness Committee of the Business Law Section is updating its Agricultural Law Sourcebook, and the Insolvency Law Committee is putting the finishing touches on its updated California Assignments for the Benefit of Creditors Desk Guide. In addition, our Commercial Transactions Committee is working on an update to the extensive Hidden Liens Report available on the CLA website, and the BLS' Partnerships and LLCs Committee is updating its Handbook for Incorporating a Business in California. It is the hard work and dedication of the Sections' volunteers that enables the BLS to produce the quality publications that makes our Section so special. That is why I ask that you consider joining the Business Law News (BLN) Editorial Board.
If you are intellectually curious, interested in publishing or editing, and are willing to give just a few hours a month to the Business Law Section, you may be an excellent candidate to join the BLN Editorial Board. The Editorial Board is responsible for all editing and publication activities for the quarterly BLN, and the Annual Review of Recent Developments and Legislation. The Business Law Section needs editors for the BLN, and the time commitment is small.  Please consider volunteering your editing talents to the BLN Editorial Board, and adding to the value of our Section. For more information, please contact me at mjb@hopkinscarley.com, or Jerome Grossman at grosspersonlaw@gmail.com, the BLN's current Editor-in-Chief.
Monique D. Jewett-Brewster
Hopkins & Carley, A Law Corporation (San Jose)
Chair, Business Law Section
California Lawyers Association
---