Spotlight for Attorney of the Month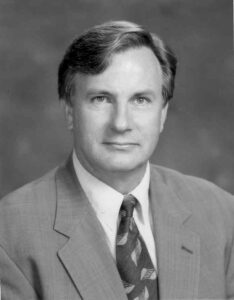 This month's SSF Attorney of the Month Spotlight falls upon attorney David B. Durrett of the law firm Young, Cohen & Durrett, LLP.  Mr. Durrett was nominated and a finalist this year for the SSF Excellence in Practice Award by his peers.
David graduated from U.C. Davis, King Hall Law School in 1982 and has been practicing in the areas of commercial real estate leasing, finance and development. He knows the real estate market of greater Sacramento like the back of his hand. He has served as general counsel for a regional mall developer and has represented several state agencies in conjunction with large real estate projects, while also providing detailed attention to individual commercial property owners. He has supervised shopping center projects in California, Oregon, Washington, Idaho and Wyoming.​
David's approach for his clients is he believes the best way to avoid future issues is to carefully negotiate and draft the documents necessary for the deal at hand. Due to the cyclical nature of real estate finance, David is constantly working with lenders and borrowers to achieve mutually beneficial goals.
David's peers call him a "lawyer's lawyer."  They credit him with "knowing his cases in a variety of real estate matters off the top of his head.  Moreover, he serves his clients with great humility, ALWAYS watching out for their best interests, not his own".  David is considered an incredible mentor to other lawyers and "by far one of the best examples I have ever seen of what it means to be a great lawyer who exemplifies the highest of ethical standards".​
Not to sit on his stellar professional reputation, David has also written numerous articles and taught several courses concerning commercial leasing and real estate transactions. He has acted as a lecturer for Lorman Education Services, National Business Institute and the Continuing Education of the Bar.​
David's humility was yet again on display when I informed him he was chosen to be the SSF Sportlight for the July Attorney of the Month. ​ Instead of regaling me with all of his notable accomplishments, David instead said "my major claim to fame today are my twin sons, Devin and Jacob.  Both have co-written number 1 country songs ("God's Country" – Devin, and "Big, Big Plans" – Jacob)."  Knowing both songs, I was duly impressed with his sons, but I have to give credit where credit is due, and David exemplifies what it means to be an attorney that we can all aspire to. 
Thank you David for your outstanding contributions to your community and to our profession.
---