Spotlight for Attorney of the Month: Diana Maier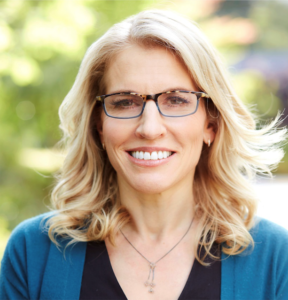 Diana Maier is the founder of Maier Law Group (MLG), a boutique, all-female, employment law firm based in Marin County. Diana attended college at the Foreign Service School of Georgetown University. After graduating, Diana worked on Capitol Hill as a lobbyist for a political organization and as a foreign policy adviser to Congressman Henry Waxman (D- CA). She then left politics to attend Stanford Law School in 1995.
Diana worked as a public defender in the Santa Clara County Public Defender's Office trying felony and misdemeanor cases until 2003. She began her civil law career as a plaintiff's employment lawyer but quicky became disillusioned about generating still more litigation in what she saw as an already overly-litigious society. While representing plaintiffs, Diana observed that most employment litigation was initiated by employees who had unresolved feelings of anger and betrayal toward their former employers.
Partly in an effort to remedy this phenomenon, Diana founded MLG, a non-traditional employment law firm that encourages its employer clients to move beyond simple risk avoidance and instead consider corporate culture and employee morale in its legal decision-making process. To this end, MLG not only provides traditional advice and counsel services, but also specializes in workplace complaint investigations, executive coaching (particularly when complaints are made about a specific individual), and courtroom and workplace mediations. Diana continually stresses to employers that the best way to avoid litigation is to invest in creating and maintaining a positive company culture and to treat employees well. MLG urges businesses to think about the "why" or mission of their business, and to let that message shine through in everything they do, particularly in how they interact with employees.
These days, much of Diana's time is spent working with attorneys looking for greater satisfaction in their work and personal lives. In 2020 she held a six-week coaching course for attorneys entitled, "Finding Joy and Fulfillment in the Law and Beyond." Diana also uses her coaching training in mediating court cases and seemingly intractable workplace conflicts.
Several years ago Diana founded Joy in the Law® (joyinthelaw.com), a conference and movement to empower lawyers—particularly female lawyers—to find work that brings them joy (yes, as a lawyer!) and a professional life that squares with their values and priorities.
---