Opening and Managing a Law Office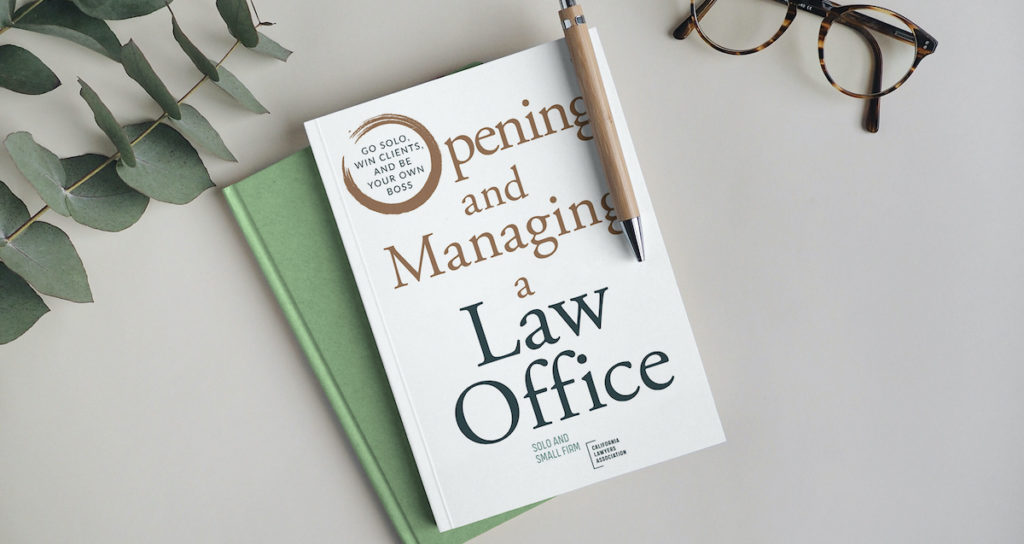 Being a solo or small firm business owner isn't easy on your own, so take the guesswork out of it with our new book! We've set out to create a guide for navigating what may be the most exciting phase of your legal career—being your own boss. This is the owner's manual to opening and managing a solo or small firm from the best of the best.
Purchase the book today: Paperback | eBook
47 authors stepped up to share their deep expertise. Each author was asked, "What do you wish you had known when you started out?" These solo practitioner experts have identified the most important things to consider when opening and managing your solo and small firm.
Get answers to your questions:
How do you leave your old firm? Choose a name for your law practice?
What can social media, blogging, and podcasting do for your small firm?
What are the best ways to network, find a mentor, and build a business support network?
How do you stay healthy, balanced, and productive amid stress and tough times?
And much more.
---
Related Content