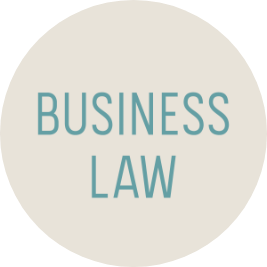 << back to BLS Standing Committees
Apply for a Business Law Section Standing Committee
Dear Business Law Section Member:
The Business Law Section ("BLS") serves its members and the public through its substantive Standing Committees (the "Committees"). This letter is to urge you to consider applying for membership on one of the Committees. The committees are the Standing Committees on Agribusiness, Business Litigation, Commercial Transactions (formerly UCC), Consumer Financial Services, Corporations, Financial Institutions, Franchise Law, Health Law, Insolvency Law, Insurance Law, Internet and Privacy Law (formerly Cyberspace Law), Nonprofit Organizations, Opinions, Partnerships and Limited Liability Companies, and the Editorial Board of the BLS.
Membership on a Committee affords unique opportunities to participate in the creation of law in your practice area, to get to know and be known by other practitioners, to work with the recognized leaders in your field and to stay on the cutting edge of developments and practice techniques. It is a rewarding experience that keeps one ahead of and in touch with business law developments. Beyond a willingness to contribute, there are few eligibility requirements. All members of the BLS who have been in practice at least five years are eligible to be appointed to a Committee, and the requirement of five years of practice may be waived for members of the Editorial Board. The BLS strives to include members from solo and small practices as well as larger firms, geographical areas outside California's major urban centers, women and members of ethnic and racial minority groups and other under-represented categories of the BLS's diverse membership base.
The Committees are relatively small (each has 16 to 30 members who are appointed for three- or four-year terms) and often have large workloads. Each member is expected to make a substantive contribution to the work of the Committee. Committees meet every four to six weeks, typically alternating between Los Angeles and San Francisco. However, many Committees also include telephone and video conference meetings during the year to reduce the amount of travel. Meetings generally last two to three hours. In addition to attending meetings, working on a Committee will require additional commitments of time, e.g., monthly reporting on case law or legislative developments, commenting on or drafting legislative proposals, or preparing and presenting educational materials and seminars. Travel costs are generally borne by the individual attorney or the attorney's employer, although reimbursement may be available for government, university and public benefit corporation employees.
To apply, please complete and return the Application Form. If you are interested in more than one Committee, please indicate your order of preference on the application. Applications will be accepted until all vacancies are filled. We look forward to hearing from you.
REPLY TO:
John Buelter
California Lawyers Association
400 Capitol Mall, Suite 650
Sacramento, CA 95814
john.buelter@calawyers.org