Real Property Case Summary Updates: July 2019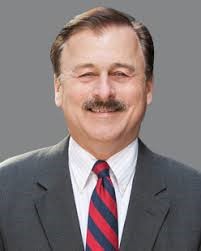 California Case Summaries™ (https://californiacasesummaries.mykajabi.com)
Monty A. McIntyre, Esq. is the publisher of California Case Summaries™. Monty has been a California civil trial lawyer since 1980, a member of ABOTA since 1995, and currently works as a full-time mediator, arbitrator and referee with ADR Services, Inc. (ADR) in ADR's offices in San Diego, Irvine, and Los Angeles. California Case Summaries™provides short summaries, organized by legal topic, of every new published civil and family law case so California lawyers can easily and affordably keep up with the new case law in their practice areas. Monthly, quarterly and annual subscriptions are available.
Real Property
Eisen v. Tavangarian (2019) _ Cal.App.5th _ , 2019 WL 2539296: The Court of Appeal reversed the trial court's order, following a bench trial, granting an injunction in favor of plaintiffs and ordering the removal of certain alterations and improvements made by the defendants to their home, and awarding plaintiffs $39,000 in "interim damages" for their loss of view. The Court of Appeal ruled that neither paragraph 1 nor paragraph 11 of the conditions, covenants and restrictions restricted renovations or alterations to a previously approved residence, and approval for renovations and alterations specified in paragraph 2 was no longer required after December 31, 1980. The Court of Appeal affirmed the portion of the judgment requiring the street-facing hedges to be trimmed to a height of three feet or under. It ruled that the interim damage award had to be reconsidered. (C.A. 2nd, June 20, 2019.)
Park Management Corp. v. In Defense of Animals (2019) _ Cal.App.5th _ , 2019 WL 2539295: The Court of Appeal reversed the trial court's order granting plaintiff's motion for summary judgment in a trespass action against protesters. The Court of Appeal ruled that defendant Joseph Cuviello failed to prove as a matter of law that he had acquired a common law prescriptive right to protest outside of Six Flags Discovery Kingdom. However, as a matter of first impression, it ruled that the exterior, unticketed areas of the amusement park were a public forum for expressive activity under article I, section 2 of the California Constitution, and the trial court erred in granting summary judgment to plaintiff. (C.A. 1st, June 20, 2019.)
Veiseh v. Stapp (2019)_ Cal.App.5th _ , 2019 WL 2384559: The Court of Appeal reversed the trial court's judgment for defendants, following a bench trial, in an action for trespass to real property. The trial court found that plaintiff did not have lawful possession of the real property because he had transferred the real property in question to a custodian for the benefit of his minor daughter pursuant to the California Uniform Transfers to Minors Act (UTMA; Probate Code, sections 3900–3925), but he did not comply with the statutory requirement that the property be held for the use and benefit of the minor. The Court of Appeal reversed, ruling that failure to comply with the UTMA did not render plaintiff's possession of the real property unlawful for purposes of California trespass law. Nothing in the text of the statute or the record supports the inference that the legislation was enacted to protect trespassers or otherwise define who could pursue a cause of action for trespass. The trial court's explicit findings about plaintiff's possession and control were sufficient to establish the lawful possession element of his trespass claim. (C.A. 5th, June 6, 2019.)

---