INTRODUCTION FROM THE INCOMING E-NEWS EDITOR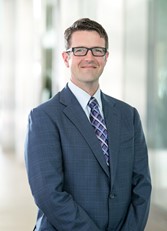 In response to all of the kind and encouraging words I have received from members of the CLA-RPLS over the past month, I want to thank each of you for your encouragement and let you know that it is my honor to take on this new responsibility. I hope that I can come close to filling J.R.'s shoes in the future, and know that, with the continuing assistance of our talented members, the e-news will continue to be a source of useful and timely information to us all.
To continue building on the e-news' prior successes, I have a few requests/suggestions for our members:
Please consider submitting an article: I invite all of you to consider submitting an article for inclusion in a future e-news edition. I have created a dedicated e-news email address (editor.CLA.RPLS.enews@gmail.com) to receive your article submissions. In order to be submitted for the next e-news publication, articles should be submitted on or before the 10th day of the month with a short paragraph "about the author" and photograph of the author (photo and bio may be linked if that is easier). Due to the format of the e-news and how it is consumed I recommend keeping articles on the short(er) side (under three pages), and limited to topics that have some bearing on real estate and the law.
Please consider producing or joining a webinar panel: A substantial part of our monthly e-news is dedicated to the RPLS' CLE events (primarily webinars in the era of COVID). These events are organized and produced primarily by our practice area committees. The continuing participation of RPLS members in the practice area committees allows our section to continue creating new and interesting continuing legal education materials. For a full list of our practice area committees, please visit the CLA website here.
Please provide information, feedback, and suggestions that you think will make the e-news better: Is your local bar association organizing a real estate focused event that our members may want to attend or contribute to? Are you interested in seeing the e-news cover a particular topic that has been overlooked? Do you have suggestions for ways to make the e-news more user friendly or accessible? Please share your news, thoughts, and suggestions for the e-news by emailing me here and I will try to find a way to incorporate your ideas into future publications.
New Developments In E-News Content: You will notice in this August 2021 edition of the e-news, that we have added a new section that will be highlighting the work of our practice area committees, journal authors, and journal editors. We are starting this series by focusing on the litigation practice area committee ("thank you" to the litigation PAC chairman Jonathan Golding, Esq. for putting this summary together), and hope to highlight the successes and contributions of a different committee/author/editor each month in the future.
            Thank you again to everyone for your support in this e-news transition.
---
Related Content