Meet Our Summer 2023 Law Student Scholarship and Summer 2023 Bar Studies Scholarship Recipients
September 2023
The Labor and Employment Law Section and the California Lawyers Foundation are committed to fostering the career growth of persons of color, women, members of the LGBTQ+ community, people with disabilities, and members of other underrepresented groups who are interested in practicing labor and employment law in areas that support and promote the goal of diversity in the labor and employment law field. 
We congratulate the law students and law school graduates selected for the Summer 2023 Law Student Scholarship and the Section's Summer 2023 Bar Studies Scholarship!
These law students received a stipend to support their labor and employment work this summer and our law graduates, with a demonstrated commitment to labor and employment law, received a bar study stipend. In total, we supported our students and law graduates with nearly $45,000 in scholarships.
More information on the program is available here. Congratulations to all!
Anna Estrada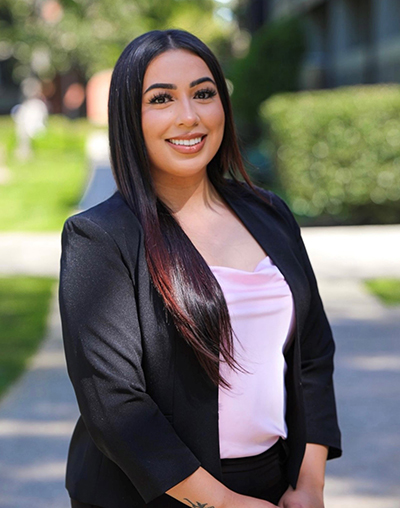 "WOW thank you so much!! I am thrilled and relieved to hear that I received this scholarship. I was very worried about how I was going to make ends meet this summer and this news came at the perfect time. This is a huge help, I am so grateful thank you."
Born to working-class undocumented immigrants and raised in the heart of Santa Rosa, CA, Anna learned early on the importance of advocacy, hard work, and persistence. Anna is a rising 3L law student at McGeorge School of Law. Last summer, Anna interned at La Raza Centro Legal where she worked on asylum cases. Anna is currently a summer intern at the California Civil Rights Department where she works to fulfill the mission of the Department to ensure a discrimination-free environment in employment, housing, and public accommodations. With her work ethic, empathy, and commitment to justice and advocacy, Anna plans to use her legal education to bridge the gap between legal services and underrepresented communities, inspire Latina women to pursue a legal education, and create positive lasting change for immigrants and underrepresented communities.
Adriana Herrera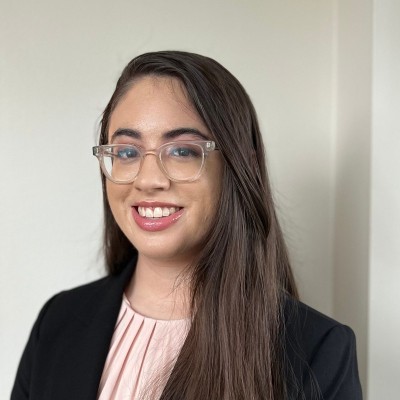 "Thank you so much! I am truly honored and really appreciate your contribution to making my summer work possible."
Adriana Herrera (she/her) was born and raised in Rochester, New York. She graduated from The New School in 2018, where she co-led programming for students of color that ultimately led to the establishment of the first-ever community space for students of color on the university's campus. Post-graduation, she worked on issues related to education equity and justice both in New York City and nationally. At Berkeley Law, she is a Public Interest Scholar, Secretarial Editor for the Berkeley Journal of Gender, Law & Justice, and a member of La Alianza and Queer Caucus. This summer, Adriana is working for Mobilization for Justice.
Terrence Li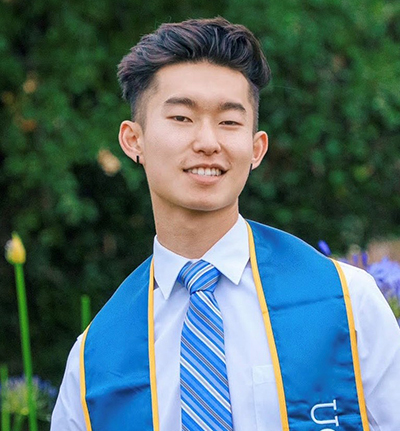 "Thank you so much! I really appreciate your kind words and I am honored to accept this scholarship."
This summer, Terrence is working on the Employment Rights Team at Bet Tzedek, a Los Angeles-based non-profit legal aid organization. Terrence is running clinics, conduct intake interviews, deliver know-your-rights presentations, and directly represent workers in claims before the California Labor Commissioner. Terrence was born and raised in Alameda, California, studied Political Science and Linguistics at UC Santa Barbara, and is currently a rising 2L at UCLA School of Law. He volunteers for Esperanza Immigrant Rights Project and the El Centro Labor and Economic Rights Clinic at UCLA. After graduation, Terrence plans to pursue employment and labor litigation. Terrence is fluent in seven languages, including Spanish, Portuguese, and Mandarin, which he hopes to use to be able to serve a diverse range of clients. He is honored to receive the CLA Summer Law Student Scholarship and excited to do great work this summer.
Iris Lopez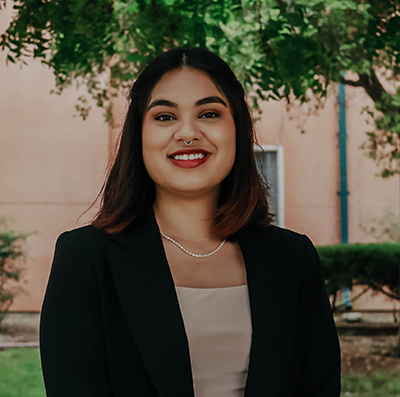 "Thank you to the California Lawyers Association for supporting my journey. It is such an honor to be chosen as a scholarship recipient. I really do appreciate it!"
Iris Lopez is a first-generation college graduate and law student. Iris grew up in a small agricultural town located in the Central Valley of California. Iris graduated from UCLA in 2020 with a BA in Sociology and a minor in Gender Studies. Iris is currently attending UCI Law and will be graduating in 2025 with the goal of aiding workers and laborers in the fight to protect their employment rights. This summer, Iris is working at the Equal Employment Opportunity Commission.
Ure Morales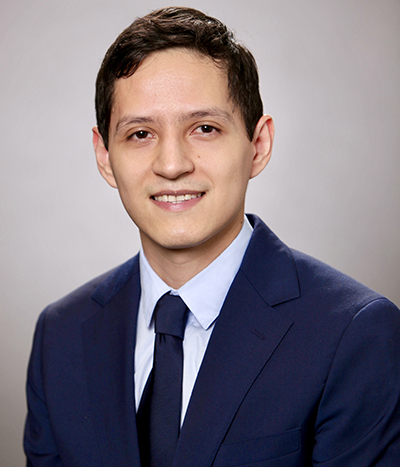 "That is amazing news!! Thank you so much!! These funds are very much welcomed and appreciated! I cannot thank you enough."
Originally from Salinas, CA, and a UCLA alumnus, Ure is a rising 3L at the University of California, Davis School of Law. This summer, Ure is interning at the California Civil Rights Department, doing plaintiff-side employment discrimination work. During the last two years at law school, Ure was involved in the wage claim clinic, the business law journal, and the Latinx Law Student Association. After graduating from law school, Ure plan to continue to work in labor and employment.
Victor Perez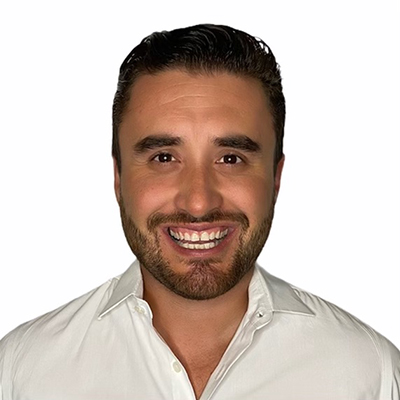 "Thank you very, very much! I appreciate the kind words. I am humbled and deeply grateful to you and the entire committee for this generous award."
Victor Perez is a rising 3L at Santa Clara University School of Law, with a strong commitment to advocating for the rights of the working class in the field of employment law. He completed his undergraduate studies at UC Berkeley, where he double majored in Political Science and Legal Studies and minored in Spanish. Following his undergraduate studies, Victor worked for about six years as a policy aide for Santa Clara County Supervisor Cindy Chavez. He was recently elected as the mentorship chair for the Latinx Law Student Association at Santa Clara University School of Law and is dedicated to supporting aspiring legal professionals. This summer, Victor is interning at Macías Rodríguez Adams LLP, an employment law firm located in San Jose.
Isabel Rothberg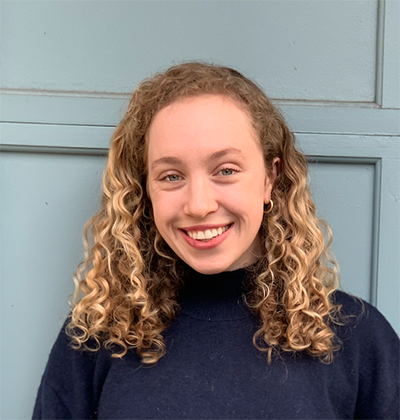 "Thank you so much, and please pass along my thanks to everyone at CLA! I'm enormously grateful and honored, and this scholarship will make a huge difference for me this summer."
Isabel Rothberg is a rising second-year student at Berkeley Law, where she is a member of the Berkeley Journal of Employment and Labor Law, the Berkeley Journal of Gender, Law & Justice, the Plaintiffs' Law Association, and the Wage Justice Clinic. Before law school, Isabel did research for progressive campaigns and organizations and helped to unionize one of her workplaces. She is passionate about both workers' rights and reproductive justice and hopes to pursue a legal career at the intersection of the two. Isabel received her B.A. from Columbia University.
Kalysa To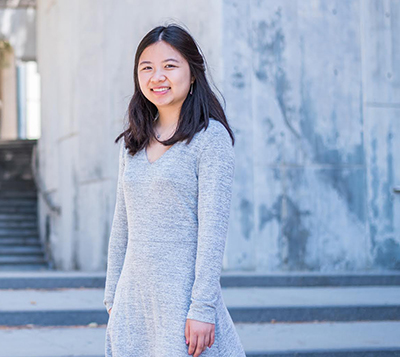 "Thank you so much! I am honored to be a recipient of the scholarship."
Kalysa is from Los Angeles and is currently a student at University of Southern California Gould School of Law. During her 1L year, she served as a Clinic Counselor for the Workers' Rights Clinic through Legal Aid at Work. This summer, Kalysa is working with an Administrative Judge in the Hearings Unit of the Equal Employment Opportunity Commission. Kalysa's road to the EEOC, interest in employment law, and passion for advocating for diversity are rooted in her personal background and prior professional experiences. She grew up speaking Cantonese in a family of immigrants who worked tirelessly but faced barriers in the workplace. Kalysa previously held positions with the Human Resources department of Associated Students UCLA and on the People Operations team of a small engineering consultancy. She graduated from University of California, Los Angeles in 2021 with degrees in English and Psychology, and a minor in Public Affairs.
Samantha Vega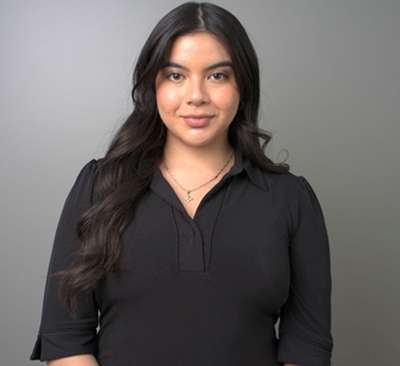 "Thank you for the amazing news! I am honored to have received the scholarship."
Sam Vega (she/ her) is a rising 2L at UCLA School of Law and is a student in the Epstein Public Interest Law and Policy program. Sam is a proud Mexican-American from Downey, California. After graduating from UCSB with a B.A. in Philosophy and Feminist Studies, Sam worked at Peace Over Violence as a legal assistant where she provided legal services to undocumented immigrants who were survivors of sexual assault, domestic violence, and sex trafficking. This summer, Sam is working at the Equal Employment Opportunity Commission's Los Angeles District Office alongside trial attorneys engaging in litigation against employers for violations of Title VII, the ADEA and the ADA. Sam hopes to forge a career in labor and employment law and is passionate about advancing and protecting civil rights. In her spare time, Sam enjoys creating floral arrangements and playing with her dog, Mochi.
2023 Bar Study Scholarship
Alexandra Ettehadieh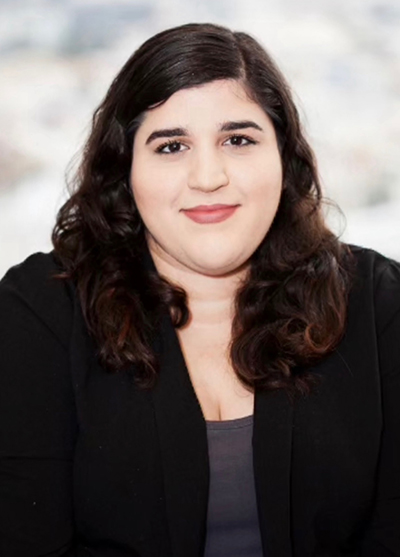 "Once again, I thank you all so much for the assistance with my bar study and beyond. I look forward to building more connections and contributing to this important field of practice."
Alexandra will be sitting for the July 2023 bar exam. She most recently worked as a Graduate Legal Fellow at UC Law SF (formerly UC Hastings School of Law). She graduated from UC Law SF with a concentration in Civil Litigation and Dispute Resolution and as a member of the Pro Bono Society. During her time in law school, Alexandra took courses in employment law and was involved in the Workers' Rights Clinic and the Mediation Clinic. She also worked as a Law Clerk at Eviction Defense Collaborative, Inc. and was awarded a grant through Hastings Public Interest Law Foundation. She intends to pursue a career in plaintiff-side employment law upon admission to the bar.
Xiomara Galeano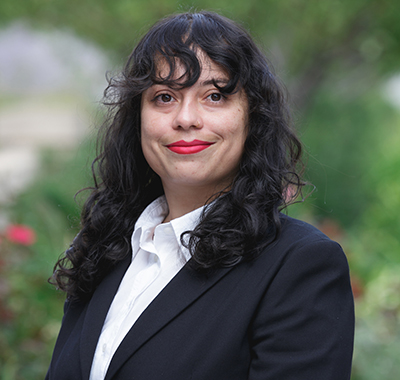 "I am incredibly grateful of the support I have received from the CLA Labor and Employment Section and California Lawyers Foundation, as well as the generous bar stipend that came with it. I am interested in becoming involved with the section."
Xiomara L. Galeano is a 2023 graduate of Santa Clara University's School of Law. Originally from Southern California, she relocated to the Bay Area to pursue her bachelor's degree at California State University, East Bay, where she majored in International Studies and minored in Political Science. Additionally, she earned an associate degree in behavioral sciences from Cypress College.
During law school, Xiomara was a judicial extern for the Honorable Judge Lori E. Pegg of the Superior Court of Santa Clara and a law clerk for the office of San Mateo's County Counsel, among various firms. Before law school, she was the Appellate Desk Clerk of the Superior Court of Alameda and a substitute teacher in Oakland.
Xiomara pursued her goal of providing legal services to the low-income community during law school by providing pro bono advice and representation in employment, consumer, and immigration law cases for low-income individuals while under the supervision and guidance of the attorneys at the Katharine and George Alexander Community Law Center.
Following the passage of the bar exam, Xiomara is excited to continue to pursue her goal of providing high-quality legal services to low-income individuals as a Workers' Rights Staff Attorney at Centro Legal de la Raza in Oakland, California.
Annie Gorden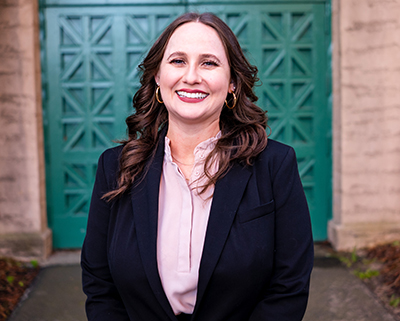 "I am so honored and grateful to receive the California Lawyers Association's Labor and Employment Law Section and the California Lawyers Foundation Scholarship."
Annie Gorden (she/her) is a recent UC Law SF graduate and Social Justice Lawyering concentrator. Prior to law school, Annie received her B.A. in Peace and Conflict Studies from UC Berkeley, then received her M.A. in Peace and Justice Studies from the University of San Diego where she worked on issues of violent conflict, global poverty, and systems of oppression, and examined how collective social action can shift power and challenge injustice. Annie then worked for four years supporting refugees and asylum seekers pursuing immigration relief and deportation defense before going to law school.
During Annie's 1L summer, she clerked at a workers' justice nonprofit as a Peggy Browning Fellow working on direct representation and class action cases. During her 2L summer, she clerked at an impact litigation firm representing low-wage workers in class action cases. During the semesters, Annie also clerked for the Community Justice Clinics Individual Representation Clinic and the Mediation Clinic. Throughout 1L and 2L years, Annie served on the Executive Boards of OUTlaw (our campus LGBTQ+ student organization), National Lawyers Guild, and the Animal Legal Defense Fund Hastings Chapter.
After passing the Bar, Annie is looking forward to working at the intersection of workers' justice and immigration.
Dylan Holmes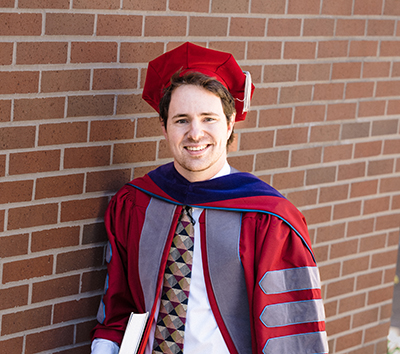 "I look forward to forging lifelong connections with dedicated workers' rights advocates through the Labor and Employment Section."
Dylan Holmes was born and raised as a child of the working-class in Albuquerque, New Mexico, before obtaining a B.A. in comparative literature at Reed College. After college, he realized his calling was to help even the scales of justice for working people. He moved to California and spent two years as a criminal defense law clerk before enrolling at Loyola Law School in Los Angeles. In law school, Dylan spent his first summer at a plaintiffs' employment firm The Myers Law Group, served as a Board Agent with Region 21 of the National Labor Relations Board, worked as a legal intern with the Writers Guild of America West, and was chosen as a Peggy Browning Fellow to spend his 2L summer at Weinberg, Roger & Rosenfeld — one of the largest union-side law firms in the country. Dylan was also a member of the Byrne Trial Advocacy Team, an award-winning mock trial team, and served as co-president of Loyola's chapter of the National Lawyers Guild. Dylan plans to start as an associate at Weinberg, Roger & Rosenfeld starting September 2023, where he will litigate and arbitrate on behalf of unions and their members.
Elizabeth Machado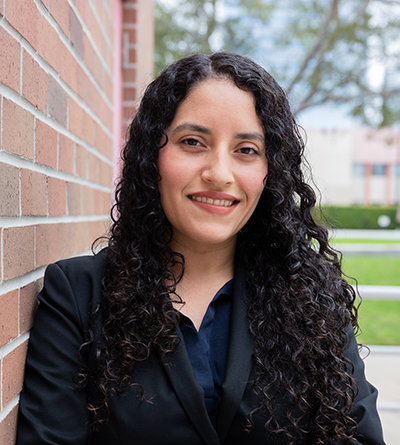 "I am deeply honored to have been awarded a bar study scholarship. I am grateful to the California Lawyers Association's Labor and Employment Law Section and the California Lawyers Foundation for its support."
Elizabeth is a recent graduate of LMU Loyola Law School. Elizabeth went to law school because she wanted to advocate on behalf of workers. As the daughter of Mexican immigrants and granddaughter of a Bracero farmworker, Elizabeth came to admire the hard work and resiliency of immigrant workers. Elizabeth vowed to fiercely protect what workers rightfully earned through their labor, including their wages and respect. During college, Elizabeth volunteered with the Employment Rights Project at Bet Tzedek Legal Services, where she helped to combat wage theft and discrimination among low wage workers. During law school, she returned to Bet Tzedek as the Jim Adler Fellow in Employment Law. Elizabeth's work with Bet Tzedek Legal Services left a lasting impression on her. The work felt meaningful and important. Much to her excitement, Elizabeth will be advocating on behalf of low wage and immigrant workers after taking the bar exam. Elizabeth was awarded an Equal Justice Works Fellowship with Bet Tzedek Legal Services, Employment Rights Project. Her project will address employment discrimination in Los Angeles, particularly among undocumented and low wage workers, through direct legal services, community outreach and education, and policy advocacy.
Julia Martin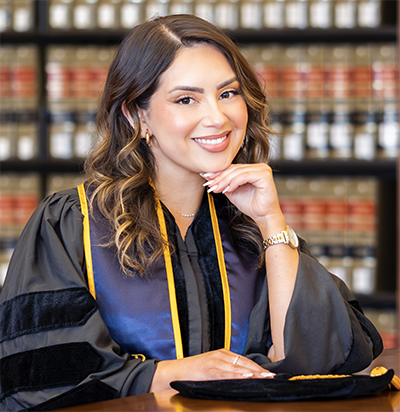 Julia Martin is a recent graduate of UC Berkeley School of Law. She was born and raised in the San Fernando Valley of Los Angeles, California. She graduated from UC Berkeley where she studied political science and public policy. Prior to law school, Julia found her passion for employment law while working at a small plaintiff-side employment law firm assisting victims of workplace discrimination. During law school, she worked at a defense-side big law firm and took on various labor and employment projects. This summer, Julia will be sitting for the California Bar. She looks forward to contributing the field of labor and employment as a Mexican-American, first-generation college graduate.
Galyn Sumida-Ross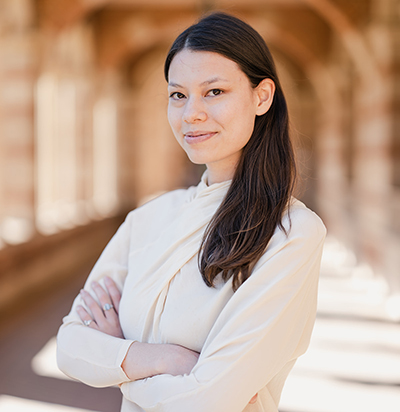 "Thank you and the rest of CLA very much for the scholarship. It will be such a help in paying for my expenses during bar prep."
Galyn graduated from UCLA School of Law with specializations in Public Interest Law & Policy and Critical Race Studies. Galyn was motivated to pursue a career advocating for workers' and immigrants' rights after working for two years at a public defender's office and seeing the critical importance of access to good work and immigration status in mitigating criminal legal punishment. After passing the California Bar Exam, she plans to clerk for an Administrative Law Judge at the Department of Labor.
---