Warren M. Christopher Virtual Award Ceremony on September 25 at 5:00 p.m. Honoring the Director of the California Innocence Project.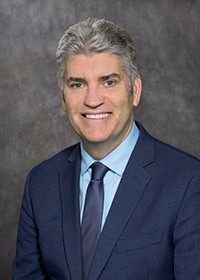 Please join us at this year's Warren M. Christopher Award Virtual Reception honoring Professor Justin Brooks, the Director and Co-Founder of the California Innocence Project. Over the course of his career, he has served as counsel on many high profile criminal cases and has exonerated more than 30 innocent people (including former NFL player Brian Banks). Professor Brooks has been recognized several times by the Los Angeles Daily Journal as one of the Top 100 Lawyers in California, and in 2010 and 2012, California Lawyer Magazine honored him with the "Lawyer of the Year" award.
Professor Brooks has founded innocence project organizations throughout Latin America, speaks around the world about innocence work, and is the author of the only legal casebook devoted to the topic of wrongful convictions. He is portrayed by Academy Award nominated actor Greg Kinnear in the recent feature film, "Brian Banks."
The Virtual Award Ceremony will include Greg Kinnear as well as a Question and Answer Session with Justin Brooks about innocence projects and wrongful convictions around the world. Please send in your questions to ILS@calawyers.org by Wednesday, September 23, at 12 noon. The International Law Section of the California Lawyers Association inaugurated the Warren M. Christopher International Lawyer of the Year Award to honor California legal practitioners who render extraordinary service to our profession in the field of international law.
About Justin Brooks
Justin Brooks is the Director and Co-Founder of the California Innocence Project and a Tenured Professor of Law at California Western School of Law in San Diego. Over the course of his career, he has served as counsel on many high profile criminal cases and has exonerated more than 30 innocent people (including former NFL player Brian Banks). Professor Brooks has been recognized several times by the Los Angeles Daily Journal as one of the Top 100 Lawyers in California, and in 2010 and 2012, California Lawyer Magazine honored him with the "Lawyer of the Year" award. Professor Brooks has founded innocence organizations throughout Latin America, speaks around the world about innocence work, and is the author of the only legal casebook devoted to the topic of wrongful convictions. He is portrayed by Academy Award nominated actor Greg Kinnear in the feature film, "Brian Banks."
---
Related Content