Webinar: Intro to Environmental Law Series – Climate Change Law 101
March 17
@
12:00 pm
–
1:00 pm
Free event! 1.0 Hour Self Study. Presented by the Environmental Law Section
A Discussion Series Presented by the Environmental Law Section and New Lawyers Section, California Lawyers Association
Interested in the practice of environmental law? Running into environmental issues in another area of law? The Environmental Law Section (ELS) and the New Lawyers Section (NLS) of the California Lawyers Association (CLA) are excited to co-present this free series covering key practice areas within the environmental legal field. This series is geared toward law students, new lawyers, and even experienced attorneys interested in learning more about environmental law.
---
Participants will receive a "101" level introduction to the practice area from private, government, and non-profit lawyers. Each panel will include a high-level overview of the basic legal framework, real-life project examples, and a question-and-answer session for attendees to meet members practicing in the field.
This Climate Change Law 101 session is in advance of the Climate Change Conference to be held on Friday, April 7 at UC Davis School of Law. We hope you can attend!
Be on the lookout for more series programs this summer.  Watch last year's Environmental Law 101 Series HERE.
---
Paige E. Samblanet
Associate, Brownstein Hyatt Farber Schreck, LLP
Paige Samblanet uses her technical background to add depth to her natural resources practice and provide strategic legal advice to clients. A passionate environmental justice advocate, she has particular experience in clean energy, water law and land use law.
Prior to joining Brownstein, she was an associate at the Sohagi Law Group in Brentwood, California, where she advised public agency clients on environmental and land use matters. She also clerked at a variety of environmental law firms and organizations, including Earthjustice, and was a legal intern for the California Energy Commission's Chief Counsel's Office. Prior to law school, Paige worked as a water environmental scientist focused on water resources.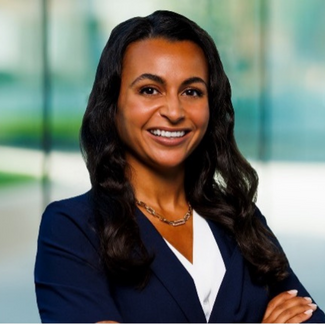 ---
Cara A. Horowitz
Andrew Sabin Family Foundation Executive Director
Emmett Institute on Climate Change & the Environment
UCLA School of Law
Cara Horowitz is the executive director of the Emmett Institute on Climate Change and the Environment at UCLA School of Law, where she also directs the Environmental Law Clinic. The Emmett Institute was founded as the first law school center in the nation focused on climate change law and policy. Cara teaches at the law school and directs the work of the Emmett Institute to advance innovative research, public policy debate, and legislative reform to address climate change and its devastating effects. Before joining UCLA, Cara worked in the private sector and for the Natural Resources Defense Council, where she litigated high-profile cases and advocated domestically and internationally to protect oceans and wildlife. She serves on the boards of several nonprofit environmental organizations and has been quoted by media outlets including the New York Times, the Washington Post, the Los Angeles Times, and the New Yorker. She is a graduate of Yale College and the UCLA School of Law.