CLA Members Complete Wellness Challenge
CLA members who completed the association's first-ever #CLAWellnessChallenge said the experience helped them adopt new mindfulness techniques, integrate healthy habits and generally cope with COVID-19 restrictions.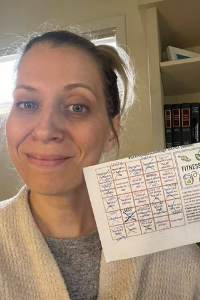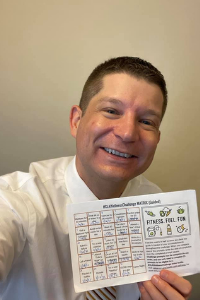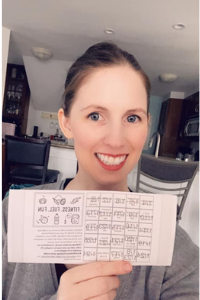 ---
Sara Rief, chair of CLA's Health and Wellness Committee thanked everyone who took part in the 25-day challenge in January, which featured nine events and a guided matrix to track progress.
"From the live workouts to the 'Walk and Talk', it was wonderful to see your participation and excitement throughout the month," Rief said. "Your enthusiasm has inspired us to keep our Facebook group going throughout the year, so we encourage you to check in with each other and look out for future events and monthly activities."
Tara R. Burd said the challenge gave her an opportunity to try out different wellness practices to see what worked best. She discovered that a plant-based diet and walking were not for her. But she has incorporated a system to make sure she drinks 64 ounces of water a day. She also created a new ritual for herself – lighting a candle at sunset every night to cultivate joy.
The challenge also prompted her to set aside time to connect with an old friend, something she had been meaning to do for months.
"I learned from this challenge that overall wellness really does take effort, and that includes making time even for things that you want to do," Burd said. "Happy, healthy moments don't always just happen without a little forethought."
Topher Davis said he saw the challenge as an opportunity to get more active, try some new activities and connect with other attorneys from around the state. Since it ended, he has kept up the effort to read more for fun, saying it "has been great for my state of mind and actually helps me be more refreshed for work."
"The challenge also helped me to work on creating boundaries between work and allowing time for myself," Davis said. "That has been a huge obstacle in the work-at-home world. It's just too easy to be on the computer all day long!"
Kelly Matney said she gained new insight into how to use her free time for self-improvement.
"It also got me out of my comfort zone," Matney said. "I now take daily walks and am trying a lot of new activities. I have now been ice skating, practicing yoga and golfing."
Tom Lenz said he approached the challenge as a way to help and encourage others, either in terms of physical activity or mental well-being. His advice for those starting out on a wellness program:
"In a very practical sense, make it fun, make it achievable, try new things, and do things that encourage you and others to grow," he said. "In a comfortable way, reach out to others and share what you are doing. Not to boast but instead in the hope that you might inspire at least one or two people (maybe more) to do likewise."
Burd also had some advice for those who are looking to begin a wellness program:
"Radical diet or exercise challenges aren't for everyone and needn't be the gold standard for wellness. I think wellness is more about creating our best selves and that requires us to simply pay attention to our choices, how they make us feel, and adjusting our future decisions accordingly – all of which is easier said than done amid the chaos and pressure of work, social, and family obligations. Which leads me to my second piece of advice: forgive yourself, and try again tomorrow."

CLA's Health and Wellness Committee is here to support you. Our Facebook group provides community space for members to engage with each other and the Health and Wellness Committee about all things health and wellness. Also, every third Wednesday of the month, the CLA will host Wellness Wednesdays, which take the place of the former Coffee Break sessions as an opportunity to informally connect with other members.
---