California Association of Black Lawyers Honors CLA Executive Director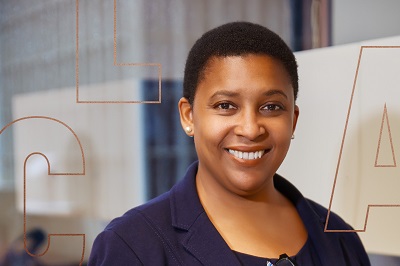 The California Association of Black Lawyers has selected California Lawyers Association Executive Director Ona Alston Dosunmu to receive its 2019 Leader Award.
The award recognizes Dosunmu's "exemplary work ethic and performance" as well as "commitment and dedication to furthering the laws of the Great State of California," according to Andrew W. Houston, president of the California Association of Black Lawyers, which represents over 6,000 African-American attorneys, judges, law professors and students.
Dosunmu came to the California Lawyers Association in January from the Brookings Institution in Washington, D.C., where she was vice president and general counsel.
Dosunmu will receive the award at an Oct. 11 CABL reception, which is being held in conjunction with the CLA Annual Meeting. 
---
Related Content