Message from Monique D. Jewett-Brewster, Chair of the Business Law Section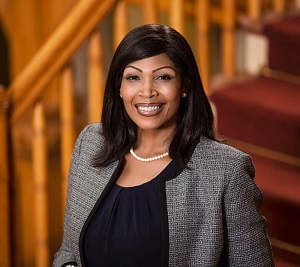 As we approach the official start to Summer, your Business Law Section continues to explore program and publication opportunities with cross-over appeal to our 15 Standing Committees, as well as the CLA's other Sections and external bar associations and organizations that share the BLS' goal of providing topical, timely and educational no-cost or low-cost MCLE to our membership. It is my pleasure to provide a recap of recent BLS programs as well as promote upcoming programs of interest to BLS members in this edition of the eNews. In particular, the CLA Annual Meeting is scheduled for October 10-12 in Monterey, and will offer many one-of-a-kind educational programs and valuable opportunities to network with other BLS and CLA members.
Remember, your membership in the BLS is what you make of it. I encourage you to make the most of your membership by attending any of the BLS' live symposiums or reviewing its expansive catalog of MCLE offerings to view at your leisure. Also, sign up at https://tinyurl.com/y5ln27mp to receive any of the Standing Committees' informative and practical eBulletins discussing updates in regulatory, statutory or case law that impact your practice. However, if you would prefer to be a speaker at one of these live events or webinars, or to edit or author one of the BLS' many publications, I encourage you to use the link below to apply to join one of the BLS Standing Committees: https://tinyurl.com/y693tmft. In that way, not only can you continue to enjoy the membership benefits listed above, but you may have an invaluable opportunity to market your expertise state-wide while contributing meaningfully to the growth and success of our 8,000 member-strong BLS.
Thank you for being a member of the BLS. Summer may very well be the time to take your membership in our Section to the next level. I encourage you to contact me directly at mjb@hopkinscarley.com with any questions about the myriad ways that you may do so.
Monique D. Jewett-Brewster
Hopkins & Carley, A Law Corporation (San Jose)
Chair, Business Law Section
California Lawyers Association
---