By Everett L. Green
BLS Chair
This month's message highlights some of the legislative efforts of the Business Law Section. Each year, the Governor and California Legislature enact new laws or amend existing laws. By the close of the 2021-2022 legislative session, the Governor will have affixed his signature to over 770 proposals.
The Business Law Section, through its Standing Committees, is an active participant in the legislative process. In fact, each Standing Committee studies, reviews, and, where appropriate, proposes revisions to laws affecting their area of expertise.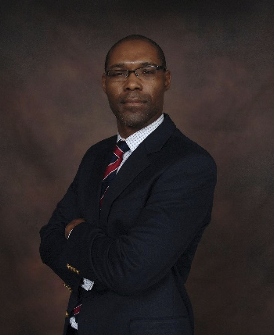 Corporate Governance During A Pandemic
On October 5, 2021, Governor Newsom signed legislation sponsored by the Corporations Committee and the Nonprofit Organizations Committee. To assure continuity of corporate governance in times of emergencies, such as the current emergency relating to the COVID-19 pandemic, the newly enacted law authorizes California corporations to conduct virtual shareholder meetings or hybrid meetings. When an emergency does arise, the corporation may use available technology for conducting shareholder or member meetings solely in a "virtual" venue (without the requirement for unanimous shareholder or member consent) when that is the only realistic means available to the corporation for doing so. In any such situation, a corporation opting for a "hybrid" or "virtual" meeting will be required to provide remotely participating shareholders, proxyholders, or members a reasonable opportunity to participate in and vote at the meeting; to record votes taken by remote communication; and to verify that persons participating in the meeting are shareholders, proxyholders, or members. The definition of an "emergency" has also been expanded, and the board of directors has been provided greater leeway in governing during an emergency.
Ratification of Noncompliant Corporate Acts
Small, privately-held corporations are often managed with less formality and without the assistance of outside legal consultants. When significant corporate transactions occur, such as acquiring funding or selling assets, the practice may expose the privately-held corporation to liability. The California Corporations Code does not appear to provide a remedy. As a result, the Corporations Committee is sponsoring a measure to create a pathway to correct otherwise lawful corporate actions that failed to comply with legal procedures when originally undertaken. The proposal is pending in the California Legislature.
Distribution Of Assets Of A Dissolved Limited Liability Company
When a limited liability company terminates or dissolves, for the most part, its rights, powers, and privileges cease except for winding up its affairs, prosecuting or defending actions, collecting and distributing assets, and disposing of property. Disputes often arise over the process of winding up a limited liability company, as creditors allege that they should be paid from the company's assets. To reduce litigation against the officers of a limited liability company, the Partnerships and Limited Liability Companies Committee is sponsoring a measure to, among other things, authorize the representatives of a limited liability company to pay over to creditors and then distribute any excess assets in the cancelled company.
Federal Bankruptcy Venue Reform
The Insolvency Committee recently drafted a letter to the Chairs of the House Committee on the Judiciary urging support of House Resolution 4193, which proposes various reforms to the statutes governing venue of business bankruptcy reorganization cases. Please see below for additional details.
As business practitioners, one of our challenges is to become familiar with changes to the existing laws so that we can provide sound advice to our clients. Joining a Standing Committee makes that job much easier. To learn more about the BLS, to apply to serve as a member or advisor for one of the BLS' standing committees, or to serve as an editor on the Business Law News (BLN) Editorial Board, go to the BLS website https://calawyers.org/section/business-law/ or e-mail me at everett.green@calawyers.org.
---