Grab the 9th Annual Rating Extravaganza Bundle!
Purchase all five OnDemand sessions from this year's 9th Annual Rating Extravaganza and receive 25% off! Offer ends December 31, 2022.
Unique Issues of 100% PTD Cases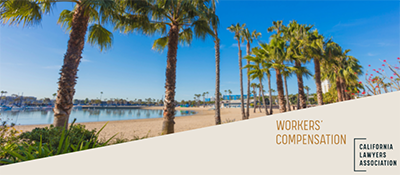 1.5 Hours MCLE; 1.5 Legal Specialization in Workers' Compensation Law 
This team of esteemed panelists will provide an array of navigation tools for litigating potential 100% PD cases. Various rebuttal methods will be addressed including a selection paradigm for how to approach and prepare for the various options. Keys to success on these issues involve how to bullet proof both your medical evidence (including Reg 10682,) as well as your VR evidence (including Reg 10685).
Litigation of Quirky Rating Issues
1.5 Hours MCLE; 1.5 Legal Specialization in Workers' Compensation Law 
Straightforward permanent disability cases don't usually go to trial. It's the tangled web that's weaved when parties encounter the various traps for the unwary that require "WCAB" intervention. In this session, attendees will learn how to:
Nail the Most Accurate PD level with a Bullet Proof Discovery Plan
Distinguish between VR v. PD Apportionment
Handle the Rating "ins and outs" of Multiple Date of Injury Cases
Effectively Negotiate Settlement for Optimum Results
And much, much, much more …
Unraveling the Complex World of Rating Psychiatric Injuries
1 Hour MCLE; 1 Legal Specialization in Workers' Compensation Law 
Industrial psychiatric injuries are subject to some of the most complex legislative and regulatory restraints in the entire Permanent Disability Rating system. Two of California's experts on this topic will walk us through the gambit of how best to analyze these issues to obtain maximum results for your clients.
Apportionment Case Law Update
1.5 Hours MCLE; 1.5 Legal Ethics; 1.5 Legal Specialization in Workers' Compensation Law 
The Guru of all Gurus on apportionment returns with his latest update on all things apportionment including, but not limited to: Fundamental Analytical Principles; How gender, age & genetics affect the bottom line; Are risk factors risky? What happens to PD levels after a Petition to Reopen is filed; AND the ultimate impact after a Benson spin.
Accurate Rating for Permanent Disability of the Spine
0.5 Hours MCLE; 0.5 Legal Specialization in Workers' Compensation Law 
Back injuries are the most common industrial injury litigated in the California Workers Comp system. DWC Disability Evaluation Unit Rater extraordinaire, Mark Evans, will fill us in on how to accurately rate these injuries. The charts and examples from Chapter 15 "The Spine" will be thoroughly discussed, before he moves on to other viable metrics found within the remaining four corners of the AMA Guides.
---