Solo and Small Firm Summit Virtual Award Reception
Michelle A. Philo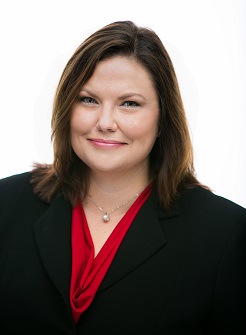 This year's recipient of the Excellence Award is Michelle A. Philo. Michelle is the principal at Philo Law Firm, P.C., where she focuses on business law and trusts and estates. Michelle provides concierge General Counsel services to small business owners, providing businesses with the convenience of working with one key lawyer to manage all of their outside counsel and provide immediate assistance with contracts, compliance, employments matters, and protecting intellectual property. She also provides estate planning, trust administration and litigation, and probate and probate litigation to individuals and families. Prior to launching her own firm, Michelle served as General Counsel at a small technology company focused on motion engagement and virtual reality for mobile devices. Michelle started her legal career at a mid-size firm doing business litigation, business transactions, and estate planning.
Michelle currently serves as the first two term President of Orange County Women Lawyers Association. During her involvement with OCWLA, Michelle drafted and implemented the organization's Annual Sponsorship Program and Philanthropy Giving Policy, both of which led to record-breaking years in fundraising and giving. Under her leadership, the organization grew to over 500 members, making it the second largest affiliate bar in Orange County. She was also instrumental in reviving the OCWLA Foundation and led fundraising to more than double the number of bar stipend awards granted annually.
Michelle has been committed to issues surrounding gender bias in the profession. She has chaired California Women Lawyers' Gender Equity Task Force developing a speakers' bureau to promote women as panelists, and offer women as speakers in response to press inquiries. She also served as a member of the ABA's Gender Equity Task Force Social Media Working Group where she regularly posted content on the ABA's gender equity social media platforms. She has been involved with the San Diego Lawyers Club and ACC San Diego's Joint Task Force on Gender Equity, a committee bringing the conversation of gender equity to law firm decision makers and general counsel in the San Diego region. She was recently appointed to Orange County Superior Court's Bias Prevention Committee and is chairing the educational efforts of the committee.
She is also active in the American Bar Association and served as a California State Bar Delegate to the House of Delegates for seven years where she served on the Technology & Communications Committee and the Tellers Committee. She previously served as the Chair of Orange County Bar Association's Young Lawyers Division where she created the Diversity & Inclusion Chair position.
Michelle has also been involved in her alumni associations. She currently serves as Vice President of Strategy & Operations for the Chapman University Alumni Association, charged with developing the association's strategic plan. She previously served several years as President and Chair of the Whittier Law School Alumni Association.
Nina Marino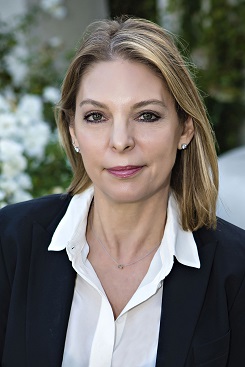 Recognized in 2020 by the Los Angeles Business Journal as one of California's top, women attorneys and named by the National Law Journal as a Trailblazer for her impact on the legal profession, Nina Marino's complex litigation and white collar crime practice is national and international.
Nina regularly negotiates with the U.S. Department of Justice, state attorneys general, District Attorneys, and Interpol in her defense of individuals alleged to be involved with Medicare fraud, Foreign Corrupt Practice Act violations and tax, cyber and other crimes.
Personal Commitment to Clients and Non-Traditional Approaches
Quite simply, Nina likes to save people. Right from the start, clients understand that Nina takes their cases as personally as they do.
Her presentations before U.S. Attorneys introduce new perspectives, compelling context and workable paths to resolution.
Nina's unconventional combination of caring, integrity and formidable lawyering has earned her a national reputation and recognition. She discovers the shades of gray behind prosecutors' black-and-white arguments to shine new light on her clients' circumstances. Her team-driven, meticulously prepared strategies have repeatedly helped clients reach their objectives — from staying out of prison to defending allegations all the way to trial.
Advancing Criminal Defense Law
A prominent member of the criminal defense bar, Nina was recognized for more than 25 years of professional excellence as the recipient of the American Bar Association's 2017 Charles English Award, the highest national award for work in the field of criminal justice.
Nina holds leadership roles on several ABA committees, including as a board member of the Criminal Justice Section Committee and as founder of the Women in White Collar Subcommittee. In addition, Nina serves as the Appointed Chair of the Ninth Circuit Lawyer Representatives, Central District of California.
A frequent media commentator, author and speaker, Nina has steered the conversation at numerous national and international conferences on white collar crime and fraud. Her presentation topics range from international criminal investigations and public corruption to unconscious bias in expert testimony and regulatory issues related to virtual currencies.
Legal and Civic Leadership
Nina has championed women's issues for more than two decades. She has helped change the gender composition of the ABA's educational programming and spoken at the Los Angeles Business Journal's Women's Summit. At the Los Angeles Daily Journal's Women Leadership in the Law series, Nina interviewed Eileen Decker, president of the Los Angeles Police Commission.
Nina is the founder of the Criminal Defense Law Section of the Women Lawyers Association of Los Angeles (WLALA) and of the Los Angeles chapter of the Women's White Collar Defense Association (WWCDA). In addition, Nina serves on the board of directors of C5LA, which focuses on creating a path to college for underserved youth.
The Los Angeles Daily Journal and Los Angeles Business Journal have repeatedly recognized Nina for her influence and impact on the legal profession, and she is included among Best Lawyers' top practitioners in white collar criminal defense.
---
Related Content