Interview with Roger Bernhardt, Real Property Expert/Professor/Author
Interview By John (J.R.) Richards
So I'm here with Roger Bernhardt, the famous California real estate professor and writer and also of counsel with the Tour Sarkissian Law Offices in San Francisco, CA.
I think I first met you walking the halls at Golden Gate University. The thing that I remember was that you carried a walking stick everywhere that you went. Tell me about your affectation for walking sticks.
I first purchased one about 30 years ago as a joke and came to like them. They make walking more pleasant
Did you actually need to use a cane. If not, what was the point?
They're good for swinging at pigeons, pesky dogs and argumentative students.
How many canes have you collected?
Maybe 50
What is your favorite cane?
An old Irish Blackthorn I found in Scotland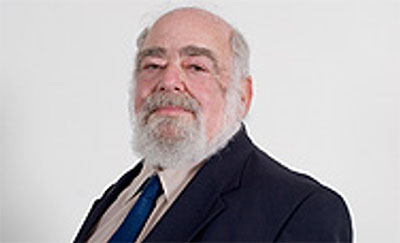 Have you ever lost and found a cane?  
Lost many but never found any.
We have a lot to discuss, but I have to ask, how is your health? We missed you at the Spring Conference, are you making a recovery?
I'm just getting older and battling various ailments the last few years including cancer. Sometimes it gets me down, but there are good medicines. Some of the cancer drugs are actually quite nice.
So it appears that you received your undergraduate and graduate degrees from the University of Chicago, why did you decide to go to University of Chicago?
I liked UC and didn't know better because I was a Chcagoan. Only later did I learn how good a school it was. At first it was really intimidating with a lot precocious smart asses around
Tell me about where you grew up and how your life growing up led you to the University of Chicago.
I grew up as a street fighting bum on the streets of a bad neighborhood in Chicago
Ha ha, I'll remember that next time we get in an argument. Did you live on campus at UC? Tell me about how you liked the city of Chicago. Did you get a lot of time to experience it?
I had good scholarships that paid my living expenses. And since I was there for nine years I certainly had time to enjoy the place. The drunken barroom conversations were really invigorating.
Your program was an AB/AM program, which appears to be a special undergraduate/graduate degree. What did that program offer you? Did you get to work under some notable scholars?
Most of my professors were awesome but helpful. I received two Bachelors degrees (Liberal Arts and Humanities) plus a Masters degree in Philosophy before starting law school
Did you always know you wanted to be a professor? Did you consider other fields in undergraduate school? What interested you?
At first, I was going to be a physiologist but dropped out when I discovered I didn't like experimenting. Then I was going to be a rabbi until I realized that not believing was a disqualifier. And then I left philosophy because I found that I had no philosophical thoughts, at least not like Plato's or Aristotle's.
Did you live in special campus housing just for that program just like the current students? Do you recall where you lived?
All around the University in cheap apartments. Rents were cheap then and roommates were plentiful, even if difficult to get along with.
Matt Henderson from Miller & Starr said that there are t-shirts at University of Chicago that say "University of Chicago, Where Fun Goes To Die." Sounds like it was pretty academically demanding. Was that fun?
Yes and no. But it was enormously entertaining arguing over everything at the student coffee shop. We had no sports teams and thought ourselves superior to everyone else.
It must have been fun, because you stayed for law school. Did you go straight to law school from undergrad? What other schools did you consider?
As I said I picked up a masters in between, but the philosophy department was glad to see me go because I was more interested in evil than in good. I was offered scholarships at Yale and Stanford but was too comfortable remaining at Chicago
Why did you choose law, or why did law select you?
In the philosophy department I realized that judges were solving harder problems than philosophers were. That was especially true in deciding whether people should be held responsible for acts triggered by mental illness. I went to law school intending to deal as a philosopher with insanity but then realized I liked law so much better.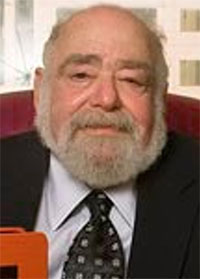 Undergrad or Law School, which is better and why? 
Both. In college I was suddenly exposed to all the great books, and in law I really had my mind sharpened
What kind of work did you do with the law review?
I was an editor and I wrote on insanity.
Any great memories from moot court at University of Chicago?
It was fun winning it. My Dean at Golden Gate – Lani Bader – was my team partner
I see that you are licensed in New York and in California, did you go practice in New York before coming to California?
I wish I had gone to NY because its where the action is. I spent several summers teaching there (at Fordham and Cardozo law schools) so I got myself waived in there. However, my secret dream of straddling both coasts as a mortgage expert did not pan out because foreclosures in NYC are more like ambulance chasing and not anywhere as mentally challenging as they are out here.
How did you like private practice?
I much liked it but my wife didn't enjoy the unsteady income I made as a solo practitioner.
What kind of work did you do? What was the focus?
Because I went onto practice after five years of teaching real estate courses, people knew me as a real estate professor. Back in the 60's it was not any kind of specialty so other lawyers were glad to dump their dogs on me. When I returned to teaching, I realized that all my old class notes had little to do with reality and changed my teaching style completely
Can you give me a summation of your work before becoming a professor?
My early life was driven by the military draft, and I had to stay an academic to keep my deferrment.(I was terrified when Viet Nam erupted and the draft board reclassified me 1A because I hadn't notified it of my move to California. I had to send them a picture of how fat I'd become to get exempted again.)
Was it more transactional or litigation focused?
When you're solo you take whatever comes along.
---
Related Content