Get Involved with the Journal!
The California Real Property Journal Is Recruiting Board Members
The Journal is recruiting new editorial board members. We will be conducting an editorial board orientation on September 10 at 11 am in San Francisco and on September 13 at 12pm in San Diego. Contact Misti Schmidt at mschmidt@conservationpartners.com to RSVP or learn more.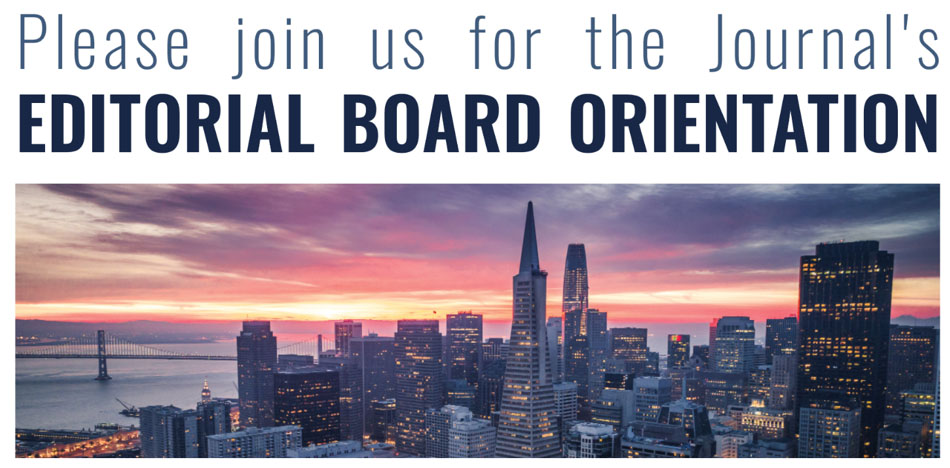 September 10, 11 a.m. – 12 noon
Coblentz Patch Duffy & Bass
1 Montgomery Street, Suite 3000
San Francisco
September 13, 11 a.m. – 12 noon
Harbor House
Seaport Village
849 W. Harbor Drive
San Diego
RSVP to mschmidt@conversationpartners.com
Submit an Article to the California Real Property Journal
The Real Property Journal seeks articles that are 10-30 pages double-spaced, with more in-depth content than the E-Bulletin. Topics may range from case developments, subspecialty updates, or how-to guides. Authors will work with talented editors and also have the opportunity to seek MCLE credit for acceptance or publication of an article if it complies with State Bar MCLE requirements. In particular, we are looking for space-sharing articles (residential, office, easements) for Issue 4. The submittal deadline is September 15. Contact Misti Schmidt at mschmidt@conservationpartners.com for more information.
Download Submission Guidelines Here.
Download the Author Agreement Here.
---