In Memoriam, Marvin Starr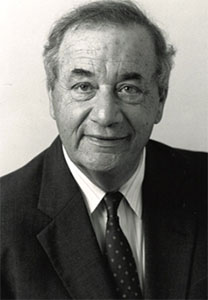 Our firm, as well as the entire community of California real property lawyers, has lost a great friend and colleague.  Marvin Starr was arguably the most well-known real estate tax lawyer of his day. 
Through his many industry presentations and formal lecturing at UC Berkeley and other places he taught an entire generation of real estate lawyers and real estate executives how to use the tax law to enhance their transactions for the betterment of their clients.
Marvin not only lectured and spoke constantly during his career, he was also a prolific author. Along with his partner Harry Miller he authored "The Current Law of California Real Estate" which grew from a few volumes to twelve in its current iteration. This treatise has no real competition and is found in practically every law library in the state and beyond.
For many years Marvin also wrote a monthly real estate tax publication known as "The Real Estate Tax Digest" which was a summary of every important real estate tax case from the previous month. Each summary included a commentary from Marvin that put the case in perspective so it could be understood and used by lawyers and accountants everywhere to enhance their practice.
By the time the Starker case was published Marvin was already a legend in the California real estate industry. But with the unusual facts of Starker available to him Marvin seemingly singlehandedly convinced the entire world that delayed or deferred real estate exchanges could be facilitated by any taxpayer as part of their transaction without much expense or complication. This was a radical departure from conventional thinking and Marvin was one of the very few California lawyers to understand that the Starker case was the harbinger of an entirely new era of real estate transactions that would contribute enormously to the explosion of commercial real estate values.
Those who knew Marvin don't think of him in terms of his legal or tax erudition, however. They recall him as a warm, hysterically funny man who would happily help anyone with whatever legal or tax problem they had. He was not selective in whom he represented as a lawyer. He was willing to take on just about any case, regardless of how big or small, and he never was confronted with a set of facts that discouraged him. His unspoken mantra was to "find a way"; or "reach" for a solution to help his clients.
Those of us lucky enough to have had the privilege of working with him never stopped marveling at the results he achieved for his client whether it was a tax case, contract negotiation, or litigation. He succeeded in his practice the same way he made his speaking audiences stand up and cheer after his presentations: he used his raw intelligence, unrelenting creative imagination, mastery of the law, and his natural charm and disarming humor.
Marvin embodied what every client wants from their lawyer. In addition to understanding the law, Marvin was ethical, tenacious, and intrepid.
He resides in the pantheon of the great California lawyers of his generation.
---
Related Content