From the Desk of the Spring Conference Chairs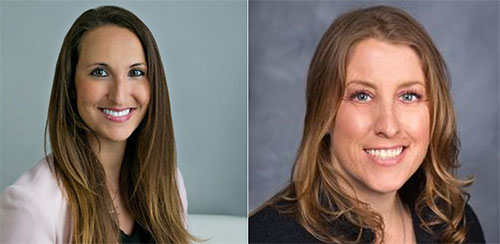 We are so excited for the 39th Annual Real Property Law Section's Spring Conference and Cannabis Law Symposium! We are so grateful to have each and every one of you attend this event and we are excited for all of the things that the Real Property Law Section has planned for you. When we started brainstorming this event, we decided we wanted to try some new things this year. In collaboration with several other CLA sections, we formulated the idea of hosting the Cannabis Law Symposium in conjunction with the Spring Conference. The Symposium is a single day track of MCLE programming focused on cannabis law topics on Saturday, April 25, thanks to the help and collaboration of our fellow CLA sections. All attendees of the conference are welcome to attend the Cannabis Law Symposium seminars as part of their conference registration.
We will kick the conference off on Thursday evening with our welcome networking reception with hosted food and beverages. We have amazing keynote speakers you won't want to miss. On Friday at lunch, we welcome David Kelly, the Vice President of Business and Basketball with the Golden State Warriors who will be speaking on diversity in the profession. For Saturday's lunch during the Cannabis Law Symposium, Jessica McElfresh, a San Diego attorney, will be speaking on the ethics of representing cannabis clients and sharing her story involving attorney-client privilege. We will have a wine law seminar on Friday afternoon followed by wine tasting from various local wineries, and a reception to follow. The conference will conclude on Saturday evening with a grand closing dinner and cocktail reception.
As lawyers, we work hard every day in our jobs to achieve success, money, and notoriety. It is no surprise that achieving these goals often comes at the cost of stress, anxiety and sleepless nights. Too often, we forget to focus on our personal health and well-being, which somehow gets brushed aside in the legal profession. The legal industry has trained us to become emotional and analytical counselors for our clients which can be draining, demands us to meet deadlines and rigid time schedules, and encourages spending long hours in the office. Our careers often don't promote a healthy work-life balance, or the mindset of putting our personal health first. In this light, we wanted to dedicate this year's conference to the theme of "mindfulness." Taking time out of our busy schedule to meditate, exercise, eat healthy, and establish meaningful relationships will go a long way in making a positive impact on our emotional well-being and overall sense of happiness in life. We are thrilled to be able to offer attendees of the Conference complimentary morning yoga sessions, morning running groups, and a mediation session which we hope you all will take advantage of. Additionally, we are excited to have Ritu Goswamy, an attorney and productivity consultant who will be presenting her seminar on "The New Billable Hour" which focuses on incorporating mindfulness into your legal practice to increase productivity. We also welcome esteemed attorney, Gary Laturno, who will be speaking on the topic of "How not to Die" and healthy life changes that can help us live longer. We can truly make positive change happen, and shift our mindset and how we approach our profession if we are willing to implement the small changes in our daily lives that can make a big difference. We hope you enjoy the conference.
---
Related Content