Congratulations to the 2020 Appellate Lawyer Hall of Fame Recipient Dennis P. Riordan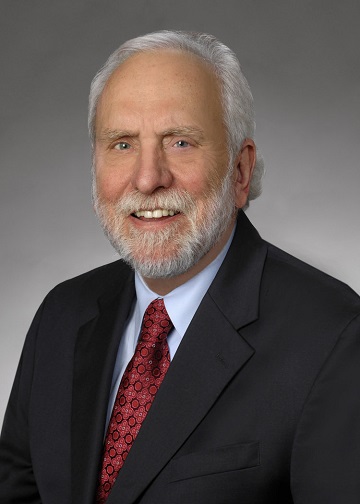 Congratulations to the 2020 Appellate Lawyer Hall of Fame Recipient Dennis P. Riordan!
Dennis Riordan will be honored on Friday, October 16, 2020 at 4:45 p.m. To attend the special session, join the free Zoom event here:
https://zoom.us/j/98175419773?pwd=MnpvZFVPU3d2WVI3ZEVHSk1yV3dnQT09
Dennis P. Riordan is one of the premier appellate litigators in the United States. Over more than four decades, he has argued issues of breadth and importance in criminal and civil cases in state and federal appellate courts across the country.
Before founding Riordan & Horgan with Donald Horgan in 2003, Dennis gained public attention with his thirteen-year battle through state and federal courts, including the United States Supreme Court, to vacate the murder convictions of John Spain, eventually leading to Spain's release on a federal writ of habeas corpus. In 1985, Dennis gained reversal in the Fifth Circuit of the first "Sanctuary" conviction of a religious worker for assisting refugees fleeing wars in Central America. In 1991, he teamed with former judge and U.S. Solicitor General Robert Bork in the Second Circuit to overturn racketeering and fraud convictions in United States v. Wallach.
In 1989, California Lawyer Magazine named Dennis one of the state's "Most Respected Lawyers." In 1996, the San Francisco Daily Journal called him "one of the top criminal appellate specialists in California." In 2005, while listing Dennis among the top ten lawyers in the Bay Area, the San Francisco Chronicle nicknamed him "The Last Hope." In 2007, the New York Times described Dennis as "one of California's top appellate lawyers . . . known as a brilliant writer of motions, briefs and jury instructions." In his book Persons and Masks of the Law, the late Judge John Noonan of the Ninth Circuit cited Dennis Riordan as the single example of a lawyer who could make a difference on behalf of a defendant in a federal criminal appeal.
Dennis also has extensive experience in civil matters. In 2018, he successfully argued in the First District of the California Court of Appeal for the reversal of a $56 million bad faith insurance judgment in Victaulic v. American Home Insurance. As a trial attorney, Dennis recently staved off conviction for a client entrapped in an FBI sting operation, and along with co-counsel, won an acquittal at a federal bench trial for a client charged with violating the CFAA.
Dennis served on the state CALCRIM committee that rewrote California's criminal jury instructions. He is a graduate of New York University School of Law, where he was a Root-Tilden Scholar, an Arthur Garfield Hays Fellow, and a member of the Order of the Coif. He has twice been awarded Fulbright Fellowships for the study of law in Spain, and has served as an adjunct professor at both Stanford and the University of San Francisco Law Schools.
---
Related Content