This bundle offers 6 hours of MCLE; 1.75 Legal Ethics; 2 self-study credits. Pick 2, save 25%! Pick 4, save 35%! Pick all 8, save 55%! Offer ends March 31, 2021.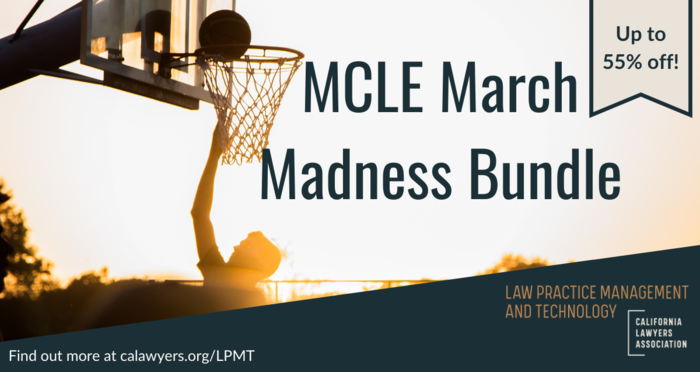 Law + Tech Summit: Creating a Winning Customer Communications Strategy
30% of malpractice claims are the result of poor communication. Clients simply don't like being ignored. Fortunately, they don't have to be. We'll show you how to build effective workflows that will help you quickly and effectively respond to requests from your clients.
2019 CLA Annual Meeting – Ethics and Civility in Negotiations: Maintain Power, Calm and Sanity
Are legal ethics and civility possible in heated negotiations? Most of what we do is negotiation – whether with clients, opposing counsel, our staff, the court and even our families. This highly interactive program will empower you with proven techniques to get to a mutually satisfying result, without sacrificing your case, your reputation, or your sanity. We will incorporate the newest Rules of Professional Responsibility, the Civility Guidelines and emotional intelligence to help you be successful, powerful and keep sane. Effective negotiation skills are your most important tool in your practice.
Rethinking the Lone Wolf Mentality: Teamwork in the Practice of Law (Self Study Articles)
Teamwork is a broad topic. A lot can be—and has been—written about it. Teamwork is not always at the forefront in the practice of law which, as an industry, has a powerful emphasis on individual achievements and independent activity. However, a collaborative approach to legal work can provide very substantial benefits to clients, attorneys, and firms alike. This article will explain why teamwork is ideal in the legal field and offer practical ideas for implementing, encouraging, and rewarding effective teamwork in a typical law practice.
Law + Tech Summit: Eliminate Waste, Reduce Mistakes, and Improve Client Service
Just like other professional service industries that are adopting operational excellence to run more efficiently, more law firms are looking to Six Sigma to audit their law practice processes for doing and supervising work, eliminating waste, minimizing errors that could lead to malpractice, and creating a positive relationship with clients.
Law + Tech Summit: Top Legal Tools, Services and Programs
These days, an attorney's obligation under the ethical duty of competence requires understanding the risks and the benefits associated with technology. This program will cover the gamut of essential technology tools and services for law offices.
Solo & Small Firm Summit: A Practical Approach to Updating Your Law Firm's Technology
The legal profession, not formerly known for tech savvy, has developed many technological advances in the fields of security, automation, integration, and communication. This program will outline technology that may streamline processes and increase efficiency in solo or small firm practices. Learn how to evaluate your law firm's technology needs, understand the ethical responsibilities of storing and maintaining client data electronically, and determine whether additional infrastructure may provide competitive advantages.
Common Online Scams Targeting Law Firms – How to Protect Yourself, Your Staff, and Your Clients
In this presentation, you will learn about several different online scams that target law firms. Drawing from actual examples, attendees will see how these scams come through different channels, such as e-mail and online webforms. Attendees will learn about how these scams work, and what steps attorneys and law firm staff should take to evaluate if a correspondence is a scam. Additionally, attendees will come away with specific, tangible action items for protecting themselves, their staff, and their clients from these attacks.
The Power of Preparation in Negotiations and Mediation (Self Study Articles)
Effective negotiators use their authentic power. Genuine power is not about controlling, bullying, or strong-arming others. Instead successful negotiations depend upon your ability to influence the other stakeholders to want to collaborate with you to get a deal that will work because it satisfies everyone's underlying interests. You can attain a top-notch settlement to gratify your clients and yourself when you are well prepared as to the facts and issues, and you are trustworthy, positive, creative, and tenacious.
Your true negotiation power induces others to want to cooperate with you so that all stakeholders will get enough of their interests met to get a sustainable agreement. When you're in command of your persuasive skills, you can cultivate friendly relationships, and at the same time develop a reputation for being a formidable negotiator. As you use effective communication techniques, when misunderstandings arise (which they will), you can maintain trust to facilitate the resolution of misunderstandings and challenging issues.
---
Related Content