For a PDF version of the ILS News, click here.
International Private (Commercial) and Public Law Development Highlights
This column focuses on developments of note that impact California transnational legal practice. While the developments below were collected by the editors during the period of October 2020 to January 2021, the ILS NEWS welcomes Section members bringing others to their attention and also invites readers to contribute short notes about other legal developments.
Other International Organizations And International Agreements
Immigration Section
Committees
Events By Other Organizations, Institutions And Groups
Nexus of Law and Literature: Bibliographies
Pressing the Reset Button
ILS NEWS
Editor-in-Chief: Robert E. Lutz
Managing Editor: Tiffany Heah
Please submit articles (150-500 words), ideas, comments, notices, current developments and new publication announcements to Tiffany Heah (tiffany@tiffanyslawfirm.com).
Opinions expressed herein are those of the authors and are not necessarily those of the California Lawyers Association or of the International Law and Immigration Section. Section dues are $99 per year. Law Students can join the Section for free.
Benefits of Joining ILS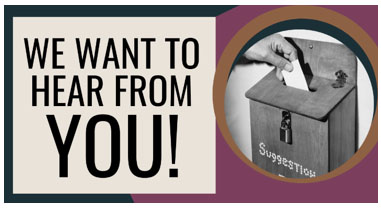 Fastcase legal research – Free access to powerful service that puts a comprehensive, nationwide law library at your fingertips (valued at $995/year).
Membership rate to the CLA Annual Meeting, Solo Summit, and other distinguished CLA events.
The California International Law Journal subscription – features in-depth treatment of important practice topics, forms of agreements used in international practice, and other information of interest to cross-border practitioners.
ILS NEWS – designed to keep members up to date about international legal developments in transnational commercial and public law, as well as Section activities.
Monthly Immigration Update – designed to keep members up to date about immigration developments ranging from business based to humanitarian based immigration issues.
Lexology feeds subscription – source of international legal updates, analysis and insights authored by national and international law firms. If you have previously unsubscribed and would like to resubscribe, please update your preferences here.
Get high-quality MCLE content online in the format that works best for you: live webinars, on-demand video, downloadable podcasts, and self-study articles.
6.5 free hours of self-study MCLE Credit and one hour of free MCLE each month in the form of a webinar.
Up-to-date California legislation tracking.
Access to CLA Career Center.
Exclusive discounted offers on house appliances, car rentals and more at CalBar Connect.
Social Media
Don't forget to follow us on social media – Facebook, LinkedIn and Twitter.
Sponsor
For more information on how you and/or your firm might support the International Law and Immigration Section and receive acknowledgement, please click on this link!
---
Related Content