USPTO Roundtable on Gender Diversity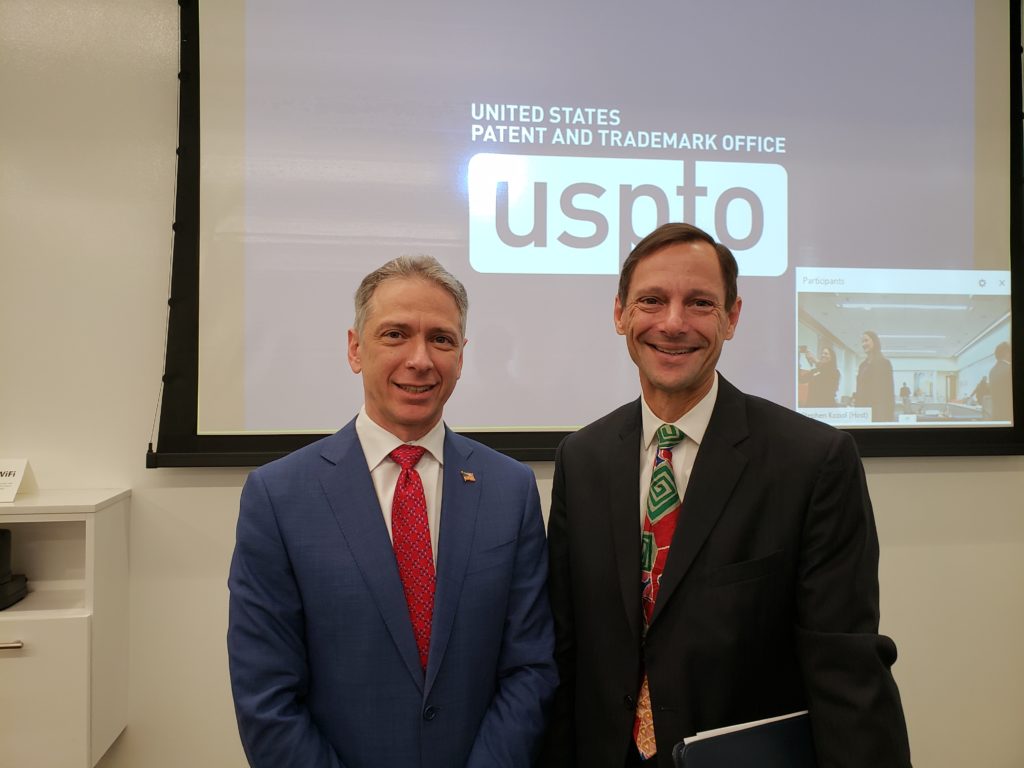 On Thursday, February 21, the U.S. Patent and Trademark Office (USPTO) hosted a leaders roundtable in its San Jose, CA office to discuss its recently released, "Progress and Potential: A profile of women inventors on U.S. patents" — a report on the trends and characteristics of U.S. women inventors named on U.S. patents granted from 1976 through 2016. The report shows that women continue to comprise a small minority of patented inventors as compared to their male counterparts, despite gains in female participation in science and engineering occupations and entrepreneurship.
USPTO Director Andrei Iancu and Congresswoman Zoe Lofgren (California's 19th District) moderated the discussion. The roundtable discussed the report's findings, the importance of diversity in spurring innovation that creates real economic value, and what efforts have been made in the innovation community and in companies to address gender diversity. A diverse group of leaders presented for the roundtable, ranging from those with an IP focus as well as others focused on workforce diversity. The IP Law Section gave a brief overview of the CLA and our role in supporting women in the legal profession, including educational programs, outreach and best practices. Among many other section benefits, the IP Law Section continues to act as a resource for companies and practitioners for coordinating best practices for encouraging women to go into STEM professions and become more active in the patent process.
---