44th IP Institute: IP Without Borders
The Annual Meeting of the IP Law Section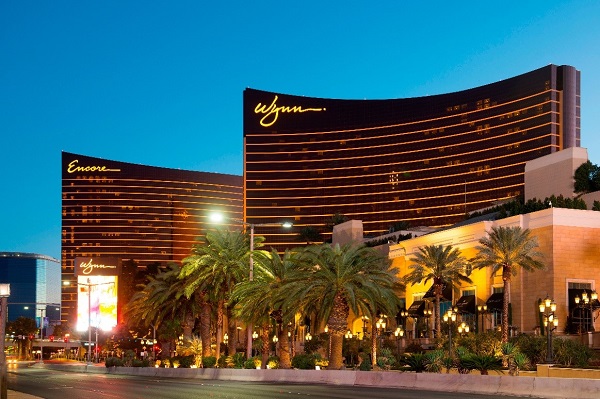 Thursday-Saturday, November 14-16, 2019
Wynn Hotel
Las Vegas, Nevada
Earn up to 12.5 hours California and Nevada CLE credits (including Ethics, Competence, and Elimination of Bias)
Book your hotel room now before spaces fill up! Hotel deadline is October 15, 2019
Letter from the Chair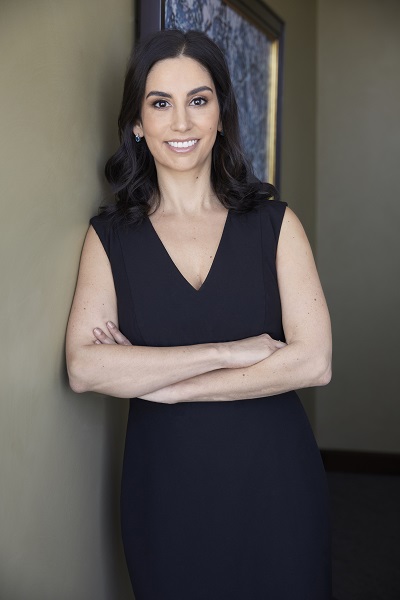 The practice of intellectual property law is global and diverse. Our clients' IP needs are not confined to a particular state, or even a particular country. Our clients are business owners, innovators, creators, and artists. Their work regularly crosses state line, so why shouldn't we? Welcome to IP Without Borders, the 44th IP Institute at the spectacular Wynn Las Vegas!
We have a fantastic line up of programming and events scheduled for you all. We are fortunate and excited to bring together preeminent speakers from leading companies, government, and law firms to share their tips and tricks. With 12.5 hours of MCLE credits – including bias, competency, and ethics – we promise to keep you current on legal developments and trends in IP law. We have also incorporated some outstanding networking opportunities throughout the conference. Read More
Schedule
Thursday, November 14, 2019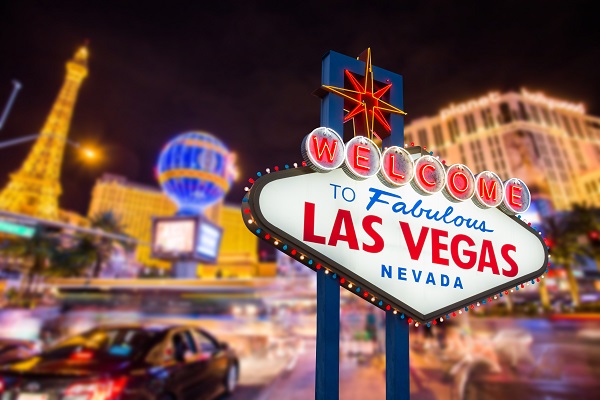 3:30-4:20pm:
Patent Prosecution for New Attorneys?

Speaker: TJ Singh; Klein, O'Neill & Singh, LLP

Trademark: How to best utilize TESS for trademark clearance and prosecution

Speaker: Pete Bromaghim; Womble Bond Dickinson (US) LLP
4:30pm-5:20pm:
Licensing: What are the key terms of a license agreement?

Speaker: Kevin DeBre; Stubbs Alberton & Markiles, LLP

Copyright: What are the key terms of a work-for-hire agreement?

Speaker: Carmen Aviles, Hopkins & Carley | A Law Corporation
6:00pm-8:00pm– Top Golf Las Vegas Welcome Reception! (Hosted Food and Drink)
Friday, November 15, 2019
9:00am-10:00am: General Session- Beating the Odds: Tips from the House and IP Litigation
Speakers:

Judge Andrew P. Gordon, ESDC Nevada

Judge Phillip M. Pro (Ret.), Judicial Arbitration and Mediation Services

Andrew Stroud, Hanson Bridgett, Moderator
10:05am-11:05am:
Are the House Odds for Baccarat Really that Different at the EPO than the Patent Trial and Appeal Board?

Speakers:

Albert Keyack, Killburn & Strode in D.C.

Tom Leonard, Kilburn & Strode in London

What Happens in the EU doesn't stay in the EU: Is California Consumer Policy Act the new General Data Protection Regulation?

Speakers:

Catherine Gellis, Attorney/Outside Policy Counsel

Christine Lyon, Morrison & Forrester
11:20am-12:20pm:
You Ain't Seen Nothing Yet: Litigating Pharmaceutical Trade Secrets Cases

Speakers:

Jayashree Mitra, Zuber Lawler & Del Duca LLP

So You Thought it was a License Agreement… Craps!

Speakers:

Tal Grinblat, Lewitt Hackman

Dawn Newton, Donahue Fitzgerald
12:30pm-2:00pm:
Lunch & Roundtable Topics
2:05pm-3:05pm:
Is Doubling down on Artificial Intelligence and Big Data Patents a Safe Bet or a Gamble?

Speakers:

Yoon Chae, Baker McKenzie
Andrea Jeffries, Jones Day
Jeff Risher, Tesla;

It's Showtime! Enforcing IP rights in China

Speakers:

Devon Beckwith, Stussy
Jason Yao, Wanhuida Peksung (Beijing, China);
3:10pm-4:10pm:
Be the Block: Blockchain and Smart Contract Patents and Licenses

Speakers:

Pem Guerry, SIGNix;
Dave Randall, Brooks Kushman;
Bridget Smith, Knobbe

The Show Must Go On: Entertainment Agreements in the Live Entertainment Industries

Speakers:

Jennifer Ko Craft, Dickinson Wright PLLC
Mark G. Tratos, Founding Shareholder, Greenberg Traurig, LLP;
4:20pm-5:50pm: Ethics Program- Play to Win: Professional Responsibility and Practice Before the United States Patent and Trademark Office
Legal Ethics MCLE Credit

Speaker: William Covey, United States Patent and Trademark Office
6:00pm-8:30pm: Vanguard Awards Dinner
Hosted by: Tsan Abrahamson, Cobalt LLP
Saturday, November 16, 2019
9:00am-10:00am: General Session- Winning Together: A Conversation about Courageous Collaboration and Implicit Bias
Elimination of Bias MCLE Credit
Speaker: Dana Tippin Cutler, James W. Tippin & Associates
10:05am-11:05am:
No Limit! The Extraterritorial Reach of Patent Damages

Speaker: Jenny L. Colgate, Partner, Rothwell Figg Ernst & Manbeck; Andrew Michaels, University of Houston Law Center

Let's Roll the Dice!: Understanding the Legalities of Lootboxes and Microtransactions

Speaker: Sean Kane, Frankfurt Klein & Selz; Chrissie Scelsi, Wargaming, Inc.
11:20am-12:20pm:
Win, Lose, or Draw: Managing Patent Due Diligence and Licensing in M&A Transactions

Speaker: Jill Bowman, Intel Corporation; Carrie Le Roy, Gibson, Dunn, and Crutcher LLP

Avoiding the Crap Out: How IP Intersects with Employment, Estate, and Bankruptcy Laws

Speaker: Nannina Angioni, Kaedian LLP; Charles Kolstad, Withers Worldwide; Robyn Sokol, Brutzkus Gubner
12:30pm-2:00pm- Speed Networking Lunch
2:05pm-3:05pm: General Session- Meet Me at The Buffet: Food and IP
Speakers:

Beatrice Martinet, Sideman
Mark Leonard, Jelly Belly Candy Company
3:10pm-4:10pm: Competence Program- Competence and Mindful Lawyering
Competency Issues MCLE Credit

Speaker: Mark Fingerman, ADR Services, Inc.
4:10pm-4:30pm: Raffle & Closing
Saturday Evening: Optional Group Activity!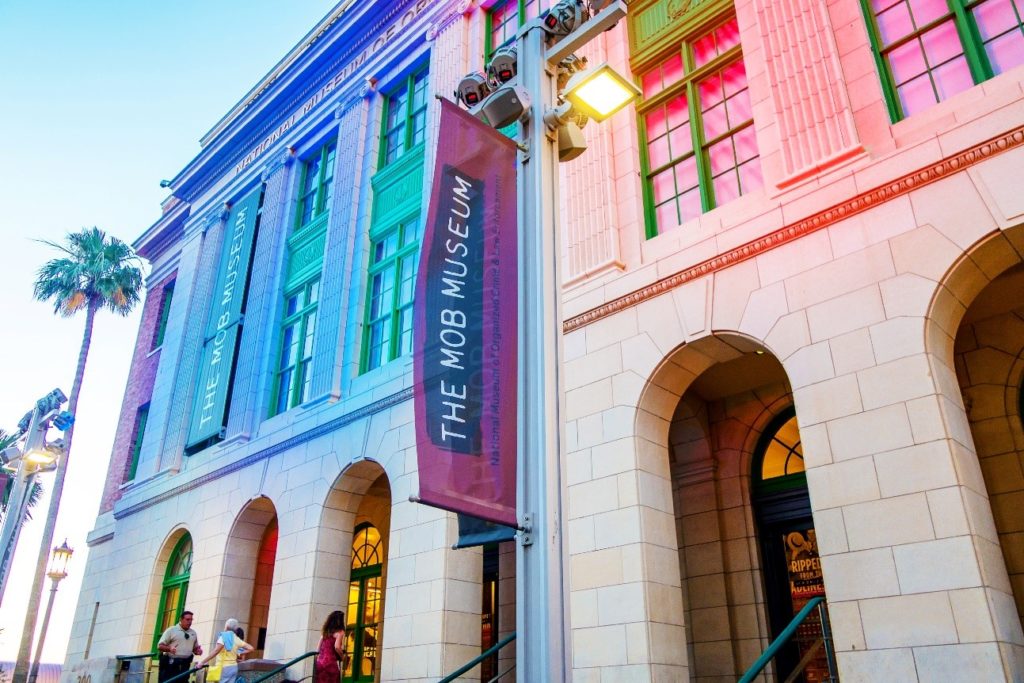 Mob Museum Tour (Separate Registration Fee Required)
*For additional information please visit the website
Questions? Contact Heather Antoine, Chair 44th IP Institute