Webinar: The New PERB: How The Board's Case Processing Efficiency Initiative And A Global Pandemic Transformed PERB
February 9, 2022
@
12:00 pm
–
1:00 pm
1 Participatory MCLE Credits
The webinar will explain the vision behind PERB's Case Processing Efficiency Initiative and will describe notable recent changes to PERB's regulations and procedures, including the move to electronic case processing, the move to virtual hearings and mediation, and other recent changes.  The General Counsel and Executive Director will provide practical guidance to assist attorneys in navigating the new PERB regulations and procedures.
Member Price – $55.00
Non-Member Price – $75.00
Speakers: J. Felix De La Torre and Joshua Golka
J. Felix De La Torre
J. Felix De La Torre was appointed General Counsel in February 2015. Prior to his appointment, Mr. De La Torre served as Chief Counsel for Service Employees International Union, Local 1000, where he worked from 2008 to 2015. From 2000 to 2008, Mr. De La Torre was a partner and shareholder at [Van Bourg], Weinberg, Roger and Rosenfeld, where he represented both public and private sector employees in a wide range of labor and employment matters, including federal and state court litigation, labor arbitrations, collective bargaining, union elections, unfair labor practices, and administrative hearings. Mr. De La Torre also served as a member of the Board of Directors for the AFL-CIO Lawyers Coordinating Committee and the Sacramento Center for Workers Rights. In addition, Mr. De La Torre was a Staff Attorney and Program Director at the California Rural Legal Assistance Foundation (CRLAF) and, before that, the State Policy Analyst for the Mexican American Legal Defense and Educational Fund (MALDEF). Mr. De La Torre was also an Instructor at the UC Davis Extension in the Labor Management Certificate Program. Mr. De La Torre is a 1999 graduate of UC Davis' King Hall School of Law.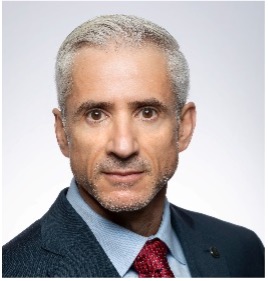 Joshua Golka
Joshua Golka was appointed Executive Director by the Board in October 2018. Prior to joining PERB, Mr. Golka was previously the California Legislative Affairs Manager for the American Federation of State, County, and Municipal Employees, where he led the organization's state legislative and budgetary strategy. He has nearly twenty years of experience providing political, legislative, and budgetary analysis and representation before the California legislature, state departments, boards and commissions, coalition groups and the media. He is a graduate of University of Pacific, McGeorge School of Law and holds a Master of Business Administration from Indiana University, Kelley School of Business, as well as a Master of Global Management from Thunderbird School of Global Management.