Webinar: Distressed Real Estate: The Interplay Between Real Estate Workouts and Litigation (Part 2)
October 25
@
12:00 pm
–
1:00 pm
1 Hour MCLE
Rising interest rates have created a challenging real estate environment. This webinar with discuss judicial and non-judicial foreclosure, actions against guarantors, receiverships, mezzanine lenders, lender priority issues, the impact of default on mechanic's liens, and the effectiveness of alternative dispute resolution in distressed real estate workouts.
Speakers: Eric E. Hawes, Alan S. Petlak, Ira Lebovic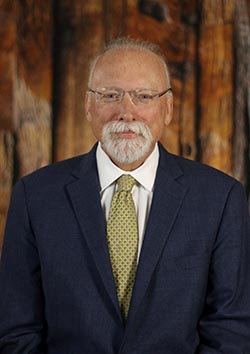 Eric Hawes was born in Westminster, California in 1960 and raised in the Southern California Area. He has focused his practice in the area of real estate, construction and commercial litigation and transactions.
Mr. Hawes represents developers, investors, design professionals, general and sub-contractors, owner-occupiers, landlords and other users of real estate in matters involving sales, purchases, options, leases, construction and development, easements, adverse and prescriptive use, boundary and other title disputes, subsidence, lateral support, entitlements, water rights, eminent domain and inverse condemnation of commercial, office, industrial, retail, agricultural, residential and multifamily properties.
Eric Hawes is a featured speaker of the Federal Reserve Bank and a member and featured speaker of the Risk Management Association. He sat on the Civil Litigation Panel for the California Continuing Education of the Bar and the Government Affairs Committee of the Building Industry Association, and he is a member of the Providence Cedars-Sinai Real Estate Committee.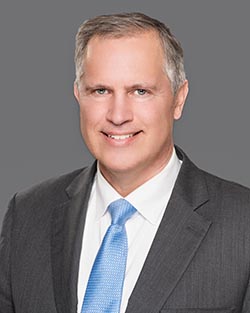 ALAN S. PETLAK, ESQ. Alan spent over twenty years as a big firm litigator handling a variety of disputes from intake to trial. He has expertise in real estate, consumer finance, employment, and securities and has litigated a wide variety of complicated business disputes. Since 2018, Alan has been a full-time mediator. Always prepared, Alan resolves disputes relying upon problem-solving techniques drawn from his many years of litigating and trying cases. He uses both a facilitative and evaluative approach to narrow the issues and focus the parties on settlement.
Alan strongly believes that every case can and should be resolved. He works with the parties to find common ground and simplify the issues in dispute. He listens, evaluates, and, at times, cajoles the parties into settlement.
One attorney commented, "Alan is an excellent mediator who understands the psychology of the parties and arrives at a practical solution for all parties involved. He is very focused on problem-solving for both sides and knows how to reconcile the desires and needs of both parties that enter the process as adversaries."
• Full-time Neutral, Judicate West (2022-Present)
• Private Mediator (2018-2022)
• Panel Mediator, U.S. District Court, Central District of California (2018-Present)
• Mediator, L.A. Superior Court Civil Mediation Vendor Resource Program (2020-2022)
• Litigation Attorney, Ballard Spahr LLP; Real Estate, Securities, Consumer Finance, Employment, Personal Injury, Partnership Disputes (2010-2018)
• Litigation Attorney, Pircher, Nichols & Meeks LLP, Real Estate, Securities and General Business Litigation (2005-2010)
• Litigation Attorney, Morgan, Lewis & Bockius LLP, Securities, Real Estate and Employment Litigation (1997-2005)
• Litigation Attorney, Jones Bell Abbott Fleming & Fitzgerald LLP, Securities and General Business Litigation (1995-1997)
• J.D., University of Southern California, Gould School of Law (1995)
• B.A., University of California at San Diego (1992)
• Pepperdine Straus Institute for Dispute Resolution (2022)
• Arbitrator Training, American Arbitration Association (2019)
• Mediation Training, Los Angeles County Bar (2018)
• Arbitrator Training, FINRA (2018)
• California Lawyers Association (CLA) Real Property Law, Executive Committee Member (2023)
• Los Angeles County Bar Association (LACBA), Member
• Association of Business Trial Lawyers (ABTL), Member
• "California's Residential Foreclosure Overhaul Signed Into Law," Ballard Spahr alert
• "Borrower May Sue Over Lender's Failure To Contact Prior to Foreclosure, California Appellate Court Rules," Ballard Spahr alert
• "MERS Has Power To Assign Interest in Deed of Trust, California Appeals Court Rules," Ballard Spahr alert
• "Going After a Guarantor of a Real Property Loan," The Daily Journal (Los Angeles)
• "Can One Ever Restrict a Partner, Member or Director from Engaging in a Competing Business?" California Real Estate Journal
• Authored numerous blogs about mediation