Webinar: Comparative International Commercial Arbitration
October 25
@
4:00 pm
–
5:30 pm
Complimentary webinar! Earn 1.5 self study credit.
Transactional attorneys often use arbitration clauses/agreements in domestic and particularly international transactions (e.g., licensing, supply chain, NDA). Have you ever wondered how the choice of arbitration body, seat, and rules, affects the enforceability of such agreements? This panel especially benefits those who are not arbitrators but choose arbitration for conflict resolution in drafting and negotiating contracts. This panel of distinguished arbitration leaders from across the globe to demystify the nuances of our choices in drafting such clauses.
Speakers: Soody Tronson, Marcus Salvato Quintanilla, Adriana Uson, Mariel Dimsey, Yanett Quiroz Valdovinos, Abbey Hawthorne, and Kimberly Taylor
---
Soody Tronson | Founding Managing Counsel | STLG Law Firm
Soody Tronson is a counsel, serial entrepreneur, inventor, and trusted advisor with over 25 years of interdisciplinary operational experience in innovation, technology, management, law, and advocacy in start-ups, Fortune 100 companies, and non-profits.
After holding technical and management positions at Schering Plough and HP; and practicing law at Hewlett-Packard Inc., and a successfully acquired medical device start up, and two national law firms, HellerEhrman and Townsend and Townsend; she formed the boutique intellectual property law firm, STLG, where she counsels domestic and international clients in IP and technology transactions in a wide range of technologies including hardware, software, medical devices, and alternative energy.
Soody lectures domestically and internationally on IP, licensing, technology transfer, and entrepreneurship. She serves in board, advisory, and leadership capacities with multiple organizations, including the California Lawyers Association, Association for Women in Science, Palo Alto Area Bar Association, Licensing Executives Society, SF Bay Area IP Inn of Court, Silicon Valley Leadership Group, and the Northern California District Export Council. She is the co-author of the book "Women Securing the Future with TIPPSS for IoT: Trust, Identity, Privacy, Protection, Safety, Security for the Internet of Things" and an inventor of several patents and applications. Soody is the CEO of Presque, a wearable health-tech platform in the maternity space. One of her most fun ventures has been as co-founder of HighNote Coffee.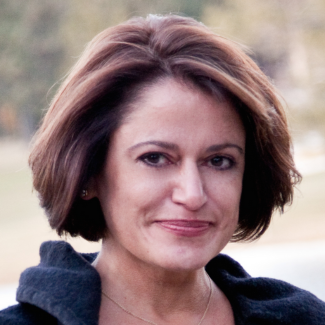 Marcus Salvato Quintanilla | Arbitrator, Mediator, Counsel | MSQ Global Dispute Resolution
Marcus Quintanilla serves as arbitrator, mediator, and counsel in domestic and international disputes. A Fellow of the Chartered Institute of Arbitrators, he works primarily on cases in the construction, energy, and technology sectors, and on complex commercial matters. He handles cases in English and Spanish and is comfortable working on cases governed either by Common Law or Civil Law. He maintains arbitration chambers in San Francisco, Houston, and Miami.
Marcus comes to neutral work after a 20-year career as an advocate focused on international arbitration and cross-border litigation. As a partner in a leading international disputes firm, his clients ranged from multinational energy companies, closely-held family businesses, and global leaders in mining, infrastructure, semiconductors, and consumer brands.
Marcus is on the arbitrator rosters of the ICDR, the AAA's Commercial and Construction divisions, and the Energy Disputes Arbitration Center in Ankara, Turkey. He teaches international arbitration at UC Davis Law School and serves in a range of professional groups including the ABA's Forum on Construction Law, California Arbitration (CalArb), the Houston International Arbitration Club (HIAC), the Miami International Arbitration Society (MIAS), and the Club Español e Iberoamericano del Arbitraje (CEIA).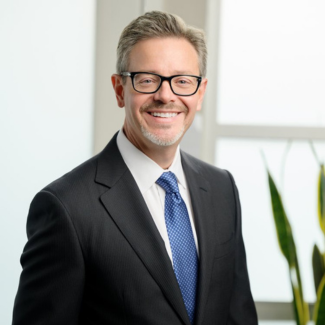 Adriana Uson | Director & Head (Americas) | Singapore International Arbitration Centre (SIAC)
Adriana Uson is the Director & Head (Americas) of the Singapore International Arbitration Centre (SIAC) where she leads and oversees SIAC's activities in North and Latin America. In 2020, Adriana established SIAC's first office outside of Asia in New York. Adriana has more than a decade of experience in dispute resolution and has served as counsel on international arbitrations, arbitrator, and institutional representative. Adriana first joined SIAC as Counsel, during which time she administered hundreds of cases across a range of seats and governing laws. She was involved in the drafting of the SIAC Rules 2016, SIAC Investment Arbitration Rules 2017, and the SIAC Practice Note on third party funding. She was also a member of the Singapore Institute of Arbitrators working group that published the SIArb Guidelines on Party-Representative Ethics. Prior to rejoining SIAC, Adriana was a disputes lawyer at a global law firm, where she advised and represented clients in international arbitrations conducted under the auspices of SIAC, ICC, ICSID, and HKIAC.
Adriana is listed by Who's Who Legal as a National Leader for Southeast Asia 2023 in international arbitration. She was recognized as "a brilliant and focused practitioner" who is "a pleasure to work with in every respect". One source notes that she "possesses a depth of knowledge in the arbitration space that few others can match".
Adriana represents SIAC at UNCITRAL Working Group II and UNCITRAL Working Group III. She serves as Regional Lead for the Americas in the newly formed Young SIAC Council and is a Fellow of the Singapore Institute of Arbitrators and the Philippine Institute of Arbitrators. She is listed as an arbitrator on the panels of SIAC and the Philippines' Office for Alternative Dispute Resolution.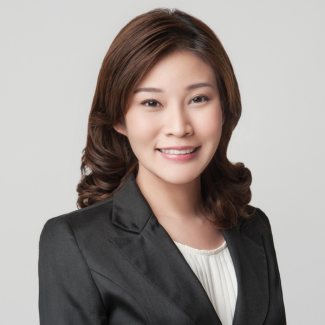 Mariel Dimsey | Secretary-General | Hong Kong International Arbitration Centre
Dr. Mariel Dimsey is Secretary-General of the Hong Kong International Arbitration Centre responsible for its international dispute resolution services and operations from Hong Kong, Seoul, and Shanghai. She is an international commercial and investment arbitration specialist.
Prior to joining the HKIAC, Mariel was a Partner at CMS and Co-Head of the global CMS International Arbitration Group. She has over 15 years' experience acting as adviser and advocate in numerous international arbitrations. She has extensive experience in both common law and civil law disputes, including disputes involving Chinese parties, and has full professional fluency in German. She also sits regularly as arbitrator and has experience as arbitrator under the HKIAC, ICC, KCAB, and DIS Rules, and in ad hoc disputes. She is on the arbitrator panels of several institutions.
She is a past co-chair of the HK45 Committee, and a member of the WILHK Advisory Board. She is consistently ranked in both the regional and global editions of the leading legal directories. Mariel has a Dr. iur. (summa cum laude) from the University of Basel, an LLM from the University of Cologne and an LLB/BA (Business German) from the University of Queensland. She is admitted to practice law in Australia and Hong Kong.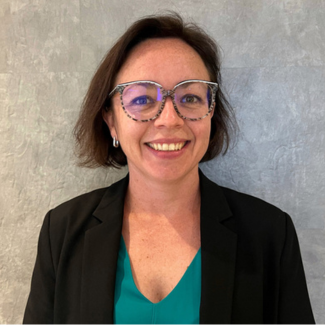 Yanett Quiroz Valdovinos | Director, International Centre for Dispute Resolution | American Arbitration Association
Yanett Quiroz Valdovinos is the Director of the International Centre for Dispute Resolution in charge of the Houston office. The ICDR Houston office provides case management services to parties and clients from throughout the world with a particular focus on the South Central United States and cross-border actions in Mexico. This office also has a primary focus on providing dispute resolution services to the energy sector. From 2006 to 2014 she served as the Secretary General for the Mediation and Arbitration Commission of the Mexico City National Chamber of Commerce (CANACO) Yanett is an attorney licensed in Mexico. She holds a Law and Master's degree from Instituto Tecnologico y de Estudios Superiores de Monterrey in Mexico. She is a member of the Mexican Bar (BMA) and of the National Association of Corporate Counsel (ANADE).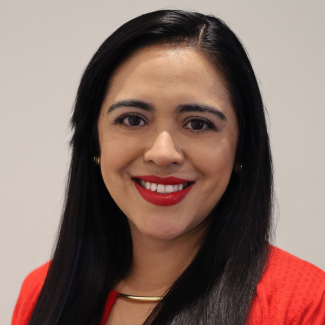 Abbey Hawthorne | Deputy Director, Arbitration & ADR, North America | ICC International Court of Arbitration® (SICANA Inc.), New York
Abbey Hawthorne is Deputy Director of Arbitration & ADR for North America at the ICC International Court of Arbitration (SICANA, Inc.) in New York. She has been in her role since 2022. As part of the Educational Services team, Abbey promotes ICC dispute resolution services throughout the United States and Canada and oversees educational services for in-house counsel teams, law firms, and arbitrators. Prior to her role as Deputy Director, Abbey was an adjunct professor at Arizona State University's Sandra Day O'Connor College of Law and worked at firms specializing in business immigration law and litigation in Arizona.
Abbey holds a J.D. focused on international commercial arbitration & alternative dispute resolution from Arizona State University, where she also earned dual bachelor's degrees and was a three-time U.S. Department of State Title VIII Fellow.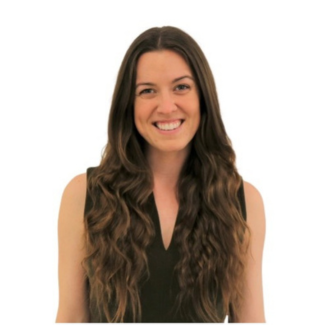 Kimberly Taylor | President | JAMS
In her role as president, Kimberly Taylor oversees JAMS' operations in the United States and abroad. Working directly with the CEO, Taylor is responsible for the company's overall operations, with oversight of business functions, including panel relations, marketing and practice development, Resolution Center operations and human resources. She also provides operational and strategic leadership for international expansion efforts and works closely with the CEO and CFO to handle the implementation of policies and strategy.
Taylor has been a key contributor to JAMS since she joined the organization in 1999. She previously served as senior vice president and chief legal and operating officer, where she oversaw the company's day-to-day operating activities in the U.S. and abroad. In addition, she worked with general counsel to manage the overall risk of the company, advising management and the board with respect to transaction and negotiations. Prior to that, she served as vice president of the East/Central Region, where she oversaw unprecedented growth and expansion efforts, led panelist recruitment and directed business development, strategic planning and daily management of Resolution Centers in the region. As associate general counsel, and an expert on arbitration processes, she developed and oversaw the training of staff and neutrals and served on the JAMS National Arbitration Committee. She is a frequent writer, lecturer and speaker, and has developed ADR programs for business and government agencies.
Prior to joining JAMS, Taylor practiced law in Ventura County, California. She earned her J.D. from Ventura College of Law, where she later served as an adjunct professor. She is a member of the California State Bar.