Webinar: Attorney Work Product in Trusts & Estates Litigation
March 8
@
12:00 pm
–
1:00 pm
1 Legal Specialization in Estate Planning; Trust & Probate Law and 1 Participatory MCLE Credits
The Evidence Code provides that the attorney-client privilege does not apply when litigants claim through a deceased client. However, no corollary exception exists related to the attorney work product doctrine. The speakers will discuss why California should create such an exception to further the policy underlying the attorney-client privilege exception and bring California in line with other states' approaches to exceptions to the attorney work product doctrine.
Speakers: Ciaran O'Sullivan and Andrew Verriere
Member Price – $55.00
Non-Member Price – $75.00
Ciaran O'Sullivan
Ciarán O'Sullivan has litigated the entire range of Trusts and Estates disputes since he began his career in 1998 in the Bay Area office of the firm now known as Reed Smith. He has been a solo practitioner since 2010. He is a frequent presenter on topics of interest to Trusts and Estates practitioners, and has published articles on Trusts and Estates litigation trial and appellate procedure. In 2017 he was appointed by the State Bar Trustees to serve a six-year term on the executive committee of the Trusts and Estates section (now CLA Trusts and Estates section, aka TEXCOM). He is the editor of the section's New Case Alerts, and is the co-chair of TEXCOM's Incapacity committee.
He received his undergraduate degree in Economics from University College Dublin, Ireland, and his law degree from U.C. Hastings College of the Law.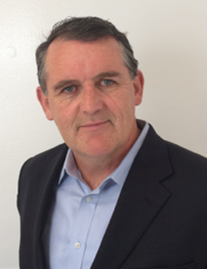 Andrew Verriere
Andrew Verriere is a Principal at Hartog, Baer, Zabronsky & Verriere APC. Mr. Verriere's practice focuses on trust and estate litigation, conservatorship litigation, financial elder abuse, related litigation, and appeals. Mr. Verriere has tried numerous matters in both California and federal courts, including a six-week jury trial in Santa Clara Superior Court resulting in a judgment in favor of his client of over $3 billion.
Mr. Verriere graduated from UC Berkeley School of Law (Boalt Hall), and obtained his B.A. from the University of California, San Diego.
Mr. Verriere is a member of the Board of Directors of the Contra Costa County Bar Association, participates as a volunteer on of the Litigation sub-committee of the California Lawyers Association Trusts and Estates Executive Committee (TEXCOM), and published numerous articles on topics related to estates and trusts, financial elder abuse, and discovery dispute resolution. Mr. Verriere has presented to professional groups, including the California Lawyers Association, the American Academy of Estate Planning Attorneys, and various county bar associations on topics related to discovery, fiduciary obligations in litigation, estate and trust litigation, financial elder abuse, and conservatorships.