Webinar: A Discussion of Mendez v. Westminster, the Landmark Case that Ended Separate Mexican Schools in California and Paved the Way for Brown v. Board of Education
April 20, 2022
@
12:00 pm
–
1:00 pm
Free event!
Nearly a decade before the Supreme Court's decision in Brown v. Board of Education, a lesser-known decision, Mendez v. Westminster, held that California's forced segregation of Mexican American students into separate "Mexican schools" was unconstitutional. During this webinar, Eddie Jauregui and Cuauhtémoc Ortega will explore the history of the decision, including the creation of separate Mexican schools in California; the proceedings in the district court (culminating in a two-week bench trial); and the Ninth Circuit's decision, which affirmed the district court's holding but on more narrow grounds. They will also discuss the significance of the decision for the Mexican-American community and all Americans in that it laid the groundwork for Brown v. Board of Education and its progeny.

Speakers: Eddie Jauregui and Cuauhtémoc Ortega
Moderator: Allison Westfahl Kong
Eddie Jauregui
Eddie Jauregui is a litigation partner at Holland & Knight LLP in Los Angeles and member of the firm's white-collar defense and investigations team. Jauregui served as an Assistant United States Attorney in the Central District of California from 2014-2020. As a federal prosecutor, Jauregui prosecuted complex fraud and corruption cases, including the prosecutions of former L.A. County Sheriff Lee Baca and Undersheriff Paul Tanaka, earning him the California Lawyer of the Year Award in 2018. Jauregui served in the Office's Major Frauds Section for several years before being appointed deputy chief in the General Crimes Section, where he supervised new prosecutors.
Jauregui previously practiced at Jenner & Block in New York and Los Angeles. He is a graduate of Columbia Law School, where he was a Harlan Fiske Stone Scholar and recipient of the Valentin Wertheimer and Allen Morrow Prizes. Jauregui externed for then-Judge Sonia Sotomayor of the Second Circuit Court of Appeals and clerked for the Hon. Jan E. DuBois of the U.S. District Court for the Eastern District of Pennsylvania. Jauregui holds a master's degree in public policy from the Harvard John F. Kennedy School of Government and a bachelor's degree in public policy from Occidental College.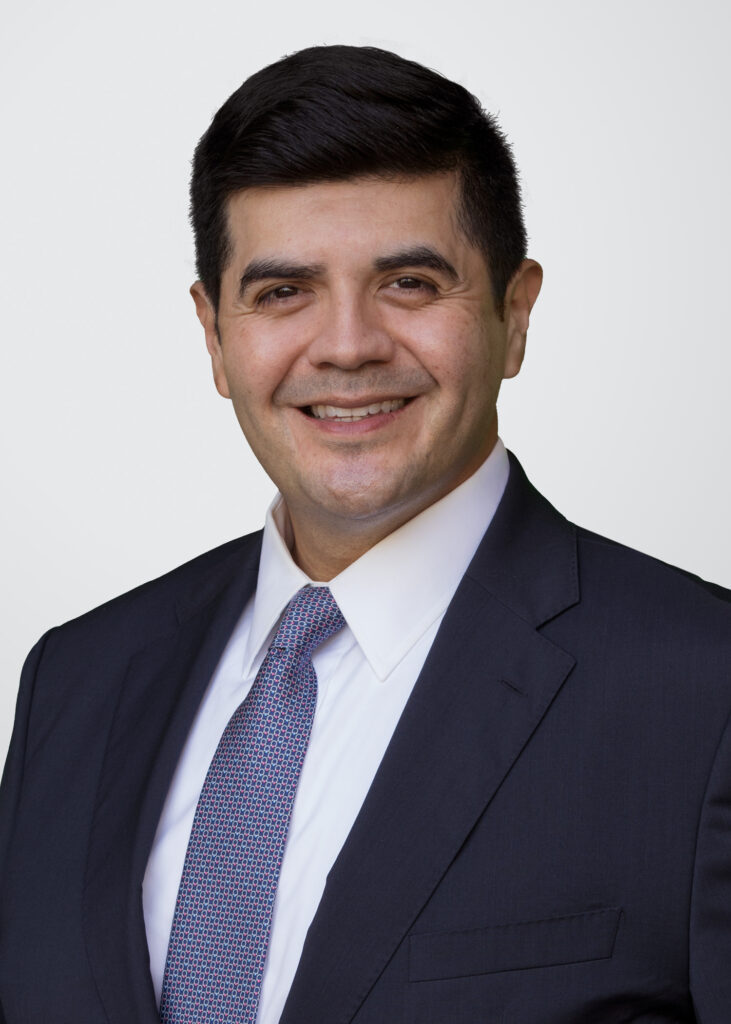 Cuauhtémoc Ortega
Cuauhtémoc Ortega was appointed Federal Public Defender for the Central District of California in October 2020 by the judges of the Ninth Circuit Court of Appeals. He started in the Office of the Federal Public Defender in 2010 as a trial attorney, after working at Munger, Tolles & Olson LLP. As a trial attorney, Ortega handled jury trials regarding a wide range of offenses, including firearms, fraud, and threats. In 2016, he became a supervisor and chair of the Office's Diversity Committee; he was promoted to chief deputy in 2019. As Federal Public Defender, he supervises over 200 attorneys and staff across three offices.
Ortega is a graduate of Columbia Law School, where he was Executive Articles Editor of the Columbia Law Review and recipient of the Archie O. Dawson Prize for Oral Advocacy. He clerked for the late Hon. Alicemarie H. Stotler, U.S. District Judge for the Central District of California. He received his bachelor's degree in political science from UCLA, where he was editor in chief of the Daily Bruin student newspaper. He currently sits on the Executive Committee of the CLA's Criminal Law Section and the Judicial Appointments Committee of the Los Angeles County Bar Association.