Depp/Heard Impact on SLAPP, Anti-SLAPP, and Privacy Rights
December 9, 2022
@
10:30 am
–
3:00 pm
New Announcement
We have moved from an in-person program to a virtual program.
Attend from the comfort of your office!
---
Virtual Conference | December 9, 2022 | Register Now
The Depp/Heard trial heralded in a new legal considerations for forum/venue shopping, Anti- SLAPP, implicit bias, and e-discovery issues. How does that impact you?
Join us for two sessions that dive deep into these topics.
---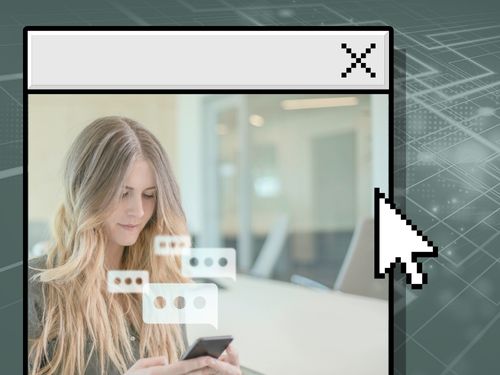 Earn 3.0 Hours including Implicit Bias
Program Schedule
10:30 am–12:00 pm | The SLAPP Heard Around the World
MCLE Hours: 1.5 Hours of Implicit Bias

The program delves into the Depp/Heard defamation trial, the pros and cons of venue shopping and how implicit bias plays a role in choice of forum selection in future litigation. This program also will thoroughly discuss SLAPP and Anti-SLAPP statutes, when these specialized litigations come into play and how to navigate them.

Speakers: Tony Liu and David C. Beavans

About Tony Liu
Tony Liu is a former Prosecuting Attorney in the Orange County District Attorney's office and the Anaheim City Attorney's Office – Criminal Division, California State University, Fullerton Advisory Board member, and president of the North Orange County Chinese Culture Association. Mr. Liu is a master of trial advocacy.

About David C. Beavans
Attorney David C. Beavans is founder and managing attorney of The Law Offices of David C. Beavans, located in San Diego, California. He is dedicated to providing the best in legal representation, and delivering exceptional value to each and every client he serves. Mr. Beavans received his B.A. from the University of California at Davis. In 1995, George Washington University awarded him both an MBA and a Masters in international affairs. He then spent several years with the U.S. State Department overseeing small and medium business development in Central and Eastern Europe.
1:30 pm – 3:00 pm | I Take It All Back!
MCLE Hours: 1.5 Hours

What happens when users can alter and change their text and emails? Join us to learn how to approach privacy rights and e-discovery issues as Apple's new iOS 16 features and other companies roll out methods to delete and recall communications and their effect on preservation and spoliation of evidence claims.

Speakers: Lauren Doucette, Cyndie Chang, and Angelica A. Zabanal

About Lauren
Lauren Doucette, RCA is a Senior Practice Technology and eDiscovery Project Manager at Sheppard Mullin, managing the eDiscovery needs for the San Diego and Del Mar offices. Ms. Doucette and the Practice Technology and eDiscovery team administer the firm's review tool, Relativity, as well as CaseMap, TextMap, and various forensic tools, and assists her case teams through all phases of the EDRM.

About Cyndie
Managing Partner of Duane Morris LA office. She is a dynamic speaker and trial lawyer. She is the past president of the National Asian Pacific American Bar Association, the largest organization representing Asian/API lawyers and judges in the world.

About Angelica
Angelica A. Zabanal practices in the area of litigation and privacy. Ms. Zabanal has experience with commercial litigation and general liability, with an emphasis on a result-oriented approach to complex disputes. Ms. Zabanal is also a Certified Information Privacy Professional/United States, and she counsels clients on privacy matters, including the implementation of the California Consumer Privacy Act and the California Privacy Rights Act. Ms. Zabanal is a member of the firm's Technology and Fashion, Retail and Consumer Branded Products industry groups. Ms. Zabanal has been recognized as a 2019, 2020, 2021, and 2022 "Rising Star" by Super Lawyers, an honor awarded to only 2.5% of attorneys under the age of 40.
Registration Information
Registration Fees
$40 for CLA Members
$50 for Non-CLA Members
$35 for New Lawyers Section Members and Students
Registration Deadline
The deadline to register is December 9th at 1:30 PM.
Cancellations & Refunds
Cancellations and requests for refunds must be received in writing no later than Friday, December 2, 2022 and are subject to a $50 service charge.
Questions
For registration information please call (916) 516-1757. For information regarding the program, please call (916) 516-1757.
The California Lawyers Association is an approved State Bar of California MCLE provider.
This event may be recorded. By attending this event, you consent to be photographed, filmed, and/or otherwise recorded, and to any use, by the CLA, of your likeness, voice, and name in any and all media including social media. If you do not want your name or photo to be used, please let us know in advance. We cannot, however, honor requests to opt out of the use of your image or voice if you choose to ask a question during one of the event sessions.