Business Law Section Insurance Law Symposium: Insurance Law & Regulation for Non-Insurance Lawyers
May 20, 2021
@
11:00 am
–
3:30 pm
We are proud to present the 2021 Insurance Law Symposium! Join us for these three excellent programs and earn 3 hours of MCLE credit. Be sure to join the Networking Mixer at 2:20 p.m. after the end of the last program.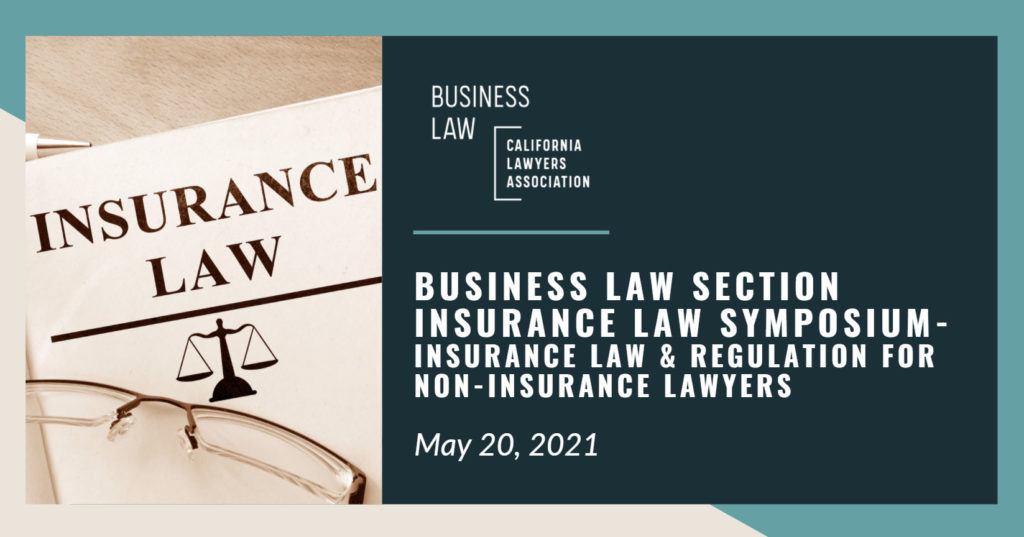 Panel 1: Insurance Fundamentals: And You Thought You Didn't Care!
11:00 a.m. – 12:00 p.m. | 1 Hour MCLE
Insurance helps to eliminate or ameliorate risks affecting individuals and businesses. In today's world, insurance coverage is more than just a fact of life, it is a necessity—whether you are insuring a car, a home, or a business. This presentation explains the various types of insurance available—personal lines/commercial lines; first party/third party; types of policies available—occurrence/claims made; key policy provisions, the insured's and insurer's obligations to each other from submission of the application through the presentation of a claim, and pitfalls for the unwary. The goal of this presentation is to provide attorneys who do not handle insurance issues on a daily basis with the information they need to protect their clients' interests in the event of loss.
Panel 2: Surplus Lines: What Do You Mean My Insurer Isn't Licensed* (*and that's ok)
12:10 p.m. – 1:10 p.m. | 1 Hour MCLE
Insurance from insurers not licensed in California (surplus lines) is common in for certain types of risks. Learn what your client or company should know about what it is, why it happens, how it is regulated and what it means in terms of claims and disputes
Panel 3: Representations & Warranties Insurance: A 3rd-Party Risk Partner For M&A Transactions
1:20 p.m. – 2:20 p.m. | 1 Hour MCLE
Types of insurance coverages available to protect against liability for breach of representations and warranties in business acquisition transactions as well as successor liability in asset purchases, and the factors you should consider in purchasing such coverages.