Upgrade Your Cloud-Based Law Firm Software: Maximize Profit and Billable Time
By Adrian Aguilera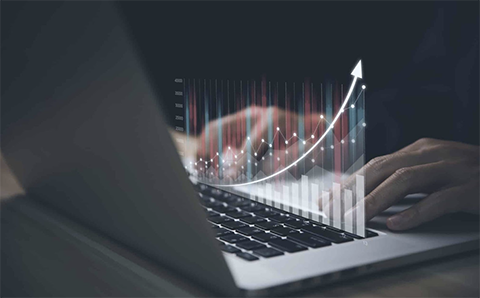 Law practice management software (LPMS) is growing at an accelerated rate among law firms looking to improve business competitiveness, productivity, and profitability. According to the American Bar Association (ABA) 2022 Tech Report, the adoption growth of LPMS is clear—with a notable increase in solo and small firms.
Solo practitioners increased use from 32% in 2021 to 45% in 2022
Firms of 10-49 attorneys increased use from 22% in 2021 to 40% in 2022
Firms of 100 more attorneys increased use from 17% in 2021 to 19% in 2022
However, not all cloud-based law firm software is designed to scale. Many practices reach a point with their current software solution where the ends no longer justify the means, and a switch to a better platform is the best possible course of action.
In this article, we'll discuss when you should consider upgrading your current LPMS and how your firm can benefit from the switch.
When Should I Upgrade My Cloud-Based Law Firm Management Software?
The best law practice management software works for you—not against you. If your current law practice management software (or prospects) has one or more of the issues below, it's time to upgrade.
Does the software have trouble running smoothly and/or securely?
Is the software learning curve too steep and complicated?
Do the software features only solve some of your needs, which may require you to use multiple solutions?
Are you currently using (or considering) a server-based system? (which is usually tied to higher overhead costs vs. a cloud-based solution)
What are the overhead costs of your software in terms of hard payments to your provider, IT costs, and server upkeep, if any?
If you're not satisfied with your answers, upgrade to a modern cloud-based law firm management software that suits your firm.
Why Should I Switch My Current Legal Practice Management Software?
Many law firms are reluctant to adopt new lawyer practice management software due to general resistance to change—which is understandable. But if your firm's system is broken, an upgrade will influence your firm's productivity, profitability, and overall success.
The top reasons to switch to a modern Law Practice Management System include:
1. Improved Client Satisfaction
Law firms that consistently keep their clients in the loop have happier clients who, in turn, refer more clients. The best law practice management software makes it easier to stay in touch with and serve clients on a number of levels—whether or not a case is in full swing.
2. Easily Organized Case Details
Easy access to case documents is paramount to a firm's operations. Cloud-based law firm software with centralized document management provides a built-in organizational system for your case files, often supplemented by document collaboration legal document automation, and sharing features that enable secure external sharing with clients, co-counsel, experts, and more.
3. Retain More Prospective Clients
The best cloud-based law firm management software meets the unique challenges growing law firms face when it comes to converting clients into cases. Consolidating client intake and case management can help you retain more clients and manage your cases with ease from initial inquiry to close.
4. Simplify Billing Processes
Firms run up against consistent issues related to both billing and collection, such as tracking down unpaid invoices and wasting billable hours on menial tasks. Law practice management systems make it easier for lawyers to capture more billable time, get invoices out the door faster, and ensure timely payments with flexible payment channels.
5. Run Your Practice Like a Business
Running a successful law firm requires insight into a firm's day-to-day operations. The best law practice management software enables legal professionals to make data-backed decisions with reports reflecting your firm's financial health, case status updates, and staff performance.
Upgrade to the Best Cloud-Based Law Firm Management Software Today with MyCase
Start maximizing your billable time, productivity, and return on investment (ROI) with modern cloud-based law firm software. According to the MyCase 2022 Legal Industry Report, which surveyed over 2,300 legal professionals, the top reasons/features for adopting a cloud-based law firm management software include:
Time tracking and billing
Calendar management
Document management
Online payment processing
Email management
eSignature
And task management
MyCase offers all of these useful features and more, so you can focus more on your casework and less on half-baked technology with hidden costs. Try MyCase today risk-free with a 10-day free trial. We offer affordable monthly and yearly subscriptions. Plus, no commitment or credit card is required, and you can cancel anytime.
And, if you're ready to upgrade your current lawyer practice management software from another cloud-based provider, the MyCase team is here to provide an easy, fully-guided data migration process—at no additional cost.
---