CLA issues its first advisory opinion on ethical screens
By Neil J Wertlieb
The California Lawyers Association recently issued its first formal advisory opinion tackling the practical issue of what constitutes an effective ethical screen. As a matter of law, it is presumed that attorneys in practice together share information about clients and client matters. We tend to think about this issue arising with groups of attorneys in a partnership, but it could also arise in other contexts—government attorneys working for the same agency, for example.
Even without any actual sharing, the knowledge of one attorney is generally imputed to the entire firm (at least with respect to current, former and prospective clients). To rebut the presumption that lawyers who are practicing together are sharing confidential information about a particular client, the firm or employer may create an ethical screen. This would allow a firm to take on a client whose interests may be adverse to the interests of another client of the firm or, as is often the case, a client once represented by someone else at the firm. This could arise when a government lawyer leaves public service and joins private practice or when a lawyer in private practice leaves one firm for another firm—whether or not the lawyer took their "book of business" with them. The lawyer who is new to the firm may need to be screened from knowledge about certain matters being worked on by their new colleagues. Absent an effective ethical screen, everyone at the lawyer's new firm would be precluded from representing clients with a conflict vis-à-vis work the lawyer did previously because the lawyer's conflict is imputed to the entirety of the new firm.
Ethics Committee Formal Opinion N. 2021-1 walks practitioners through what they must do, and what they should consider doing, to implement an effective ethical screen. It is worth noting the extent to which the steps necessary or advisable to implement an effective screen dovetail with principles of sound law firm management.
While the California Rules of Professional Conduct apply to attorneys, in practice an ethical screen may need to extend to other professionals, such a paralegals and secretaries working on a particular matter. An attorney's professional obligation to maintain clients' confidences continues on after the representation has ended. Along similar lines, confidential information shared by a prospective client during a consultation in which the prospective client's purpose is to retain representation must also kept confidential. This is true even if a lawyer-client relationship does not ultimately result from the consultation. Firms need a speedy, accurate and effective mechanism to screen for conflicts. Relying on the memories of individual lawyers is insufficient. Law firms need a database of contacts or a commercial conflict-checking software program. But technology will not help you if you do not use it, do not use it in a timely way, or fail to populate it with sufficient data.
One of the universally mandatory elements of an effective ethical screen is that it be imposed in a timely manner. In practice, this means instituting the screen as soon as reasonable possible following discovery of a conflict. It is much easier (and ethical!) to decline to take on a matter or to get conflict waivers at the beginning of an engagement that to seek waivers or—worse yet—to have to withdraw, because a conflict was discovered after the representation has begun.
Another universally mandatory element of an effective screen is a prohibition on fee sharing on a matter with a lawyer who is being screen off from the new matter. If a former government attorney was personally and substantially involved in representing a client adverse to the firm's new client, the lawyer continues to be entitled to their salary or partnership "draw" established by prior agreement, but they may not share in funds directly linked to the screened matter, for example, by receiving a direct portion of a contingency fee.
All clients affected by the imposition of the screen have to be given notice. The notice should be sufficient to make the interested party aware of a potential threat to its confidential information and the measures taken to prevent the improper use or disclosure of such information. In other words, the notice should describe the screen and how it is being implemented.
The last few universally mandatory elements of an effective ethical screen all go together and could be characterized as "good housekeeping" for any law firm. These elements include prohibiting communications across the screen limiting access by the screened person (for example, the former government lawyer) to the screened matter's file, and limitations on access to the screened lawyer's documents and information—e.g., the documents and information the new lawyer brings from their former employer. It stands to reason that if the purpose of the ethical screen is to prohibit the exchange of information between individuals on either side of an ethical screen, then sharing of documents or files, or any other related information, would be prohibited. And the prohibition on sharing goes both ways. Respecting client confidences and limiting access to books and records to those who are working on the matter strike us as sound management.
A variety of other tools and techniques are available to law firms and legal employers, depending on the circumstances, all which would enhance the effectiveness of an ethical screen and all of which, if viewed in retrospect, may strengthen a firm's argument that it had an effective ethical screen in place. Among these are physical, geographic, departmental or operational separation of personnel. In other words, if possible, limit the work to a particular office (or floor of an office), department or practice group. Other valuable tools include providing information about ethical screens and how they work to firm personnel, educating personnel about ethical screens, and clearly communicating the consequences for violating them. And, finally, just as one of the most important steps to imposing an ethical screen at the beginning of an engagement is to have mechanism for conducting and to actually conduct a conflicts check, once that screen is in place, firms would be well-served to periodically monitor the screen for its effectiveness.
---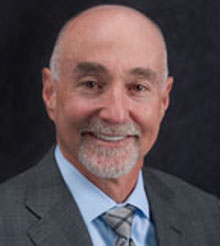 Neil J Wertlieb is a founding member and co-chair of the California Lawyers Association Ethics Committee. He is an experienced transactional lawyer, educator and ethicist, who provides expert witness services in disputes involving business transactions and corporate governance, and in cases involving attorney malpractice and attorney ethics. For additional information, please visit www.WertliebLaw.com. The views expressed herein are his own.
---