California Lawyers Association Announces Attorney General Rob Bonta as Keynote Speaker for Legislative Day on April 19 in Sacramento
SACRAMENTO, Calif. (January 30, 2023): California Lawyers Association (CLA), the state's largest voluntary bar association representing nearly 80,000 attorneys, is proud to announce Attorney General Rob Bonta as the keynote speaker for Legislative Day, taking place on Wednesday, April 19, 2023, in Sacramento, California. An annual event typically attended by attorneys and industry colleagues, Legislative Day brings attorneys from all practice areas together to advocate, educate, interact with and learn from the state's leading experts.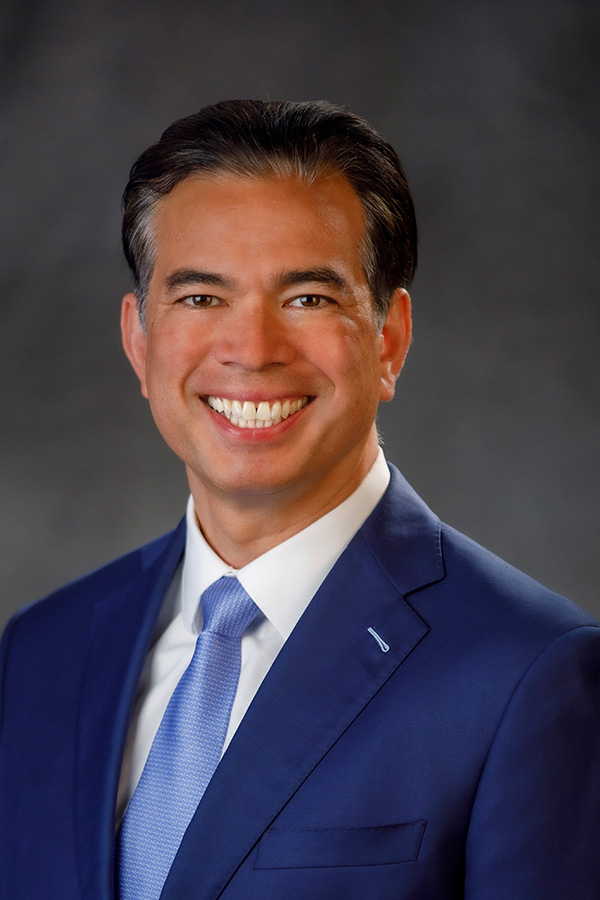 "Legislative Day is just a snapshot into the long standing relationship that California Lawyers Association has formed over the years," said Jeremy M. Evans, President of California Lawyers Association. "As the largest statewide voluntary bar association in the nation, we are honored to welcome Attorney General Bonta as keynote speaker for the annual celebration of Legislative Day in Sacramento."
As the 34th Attorney General of the State of California, Bonta is the first person of Filipino descent and the second Asian-American to occupy the position. Similar to the California Lawyers Association, Attorney General Bonta represents many of the personal and professional aspirations that attorneys advocate for the diverse communities that they serve.
"As the leading attorney of the State of California, Attorney General Rob Bonta represents the power that we hold as attorneys to advocate for the communities that we serve," said Oyango A. Snell, Esq., Chief Executive Officer and Executive Director of California Lawyers Association. "By attending Legislative Day, members of the California Lawyers Association will be inspired to act and advocate to advance the legal community in ways that set the standards for other states to follow in the pursuit of excellence and a more diverse, equitable, and inclusive industry."
California Lawyers Association's Legislative Day is open to all attorneys and will feature multiple opportunities to interact with representatives from the Legislative, Judicial and Executive Branches, and colleagues from around the state. Registration for the event is now open. To register and learn more, visit https://calawyers.org/event/legislativeday2023.
About California Lawyers Association: Established in 2018 and headquartered in Sacramento, California Lawyers Association is the statewide voluntary bar association for all California attorneys. CLA's mission is to promote excellence, diversity, and inclusion in the legal profession and fairness in the administration of justice and the rule of law. Visit us at www.calawyers.org to learn more about CLA or follow us on Instagram, Facebook, LinkedIn, or Twitter.
# # #
Media Contact: Traci Rockefeller Cusack at 916-213-4373 or traci@trockcommunications.com
---