The New Normal: Mastering Modern Day Client Communication
Presented by the Solo and Small Firm Section and the Business Law Section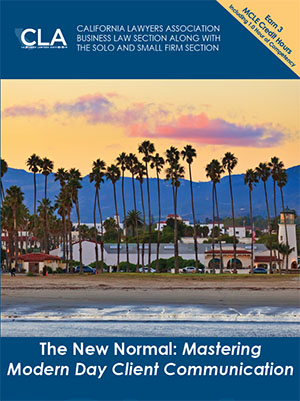 Friday, May 17, 2019
The Colleges of Law—Santa Barbara Campus
20 E. Victoria Street
Santa Barbara, CA 90017
Earn 3 MCLE Credit Hours; Including 1.0 Hour of Competency.
Attend either in-person in Santa Barbara, or from your office via an online webcast.
>> Online Registration (In-Person)
>> Webcast Registration (Discount included!)
Brochure | Registration Form | Schedule | Essential Info
Sponsors
Program Sponsors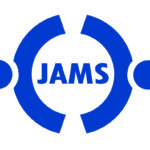 Annual Sponsors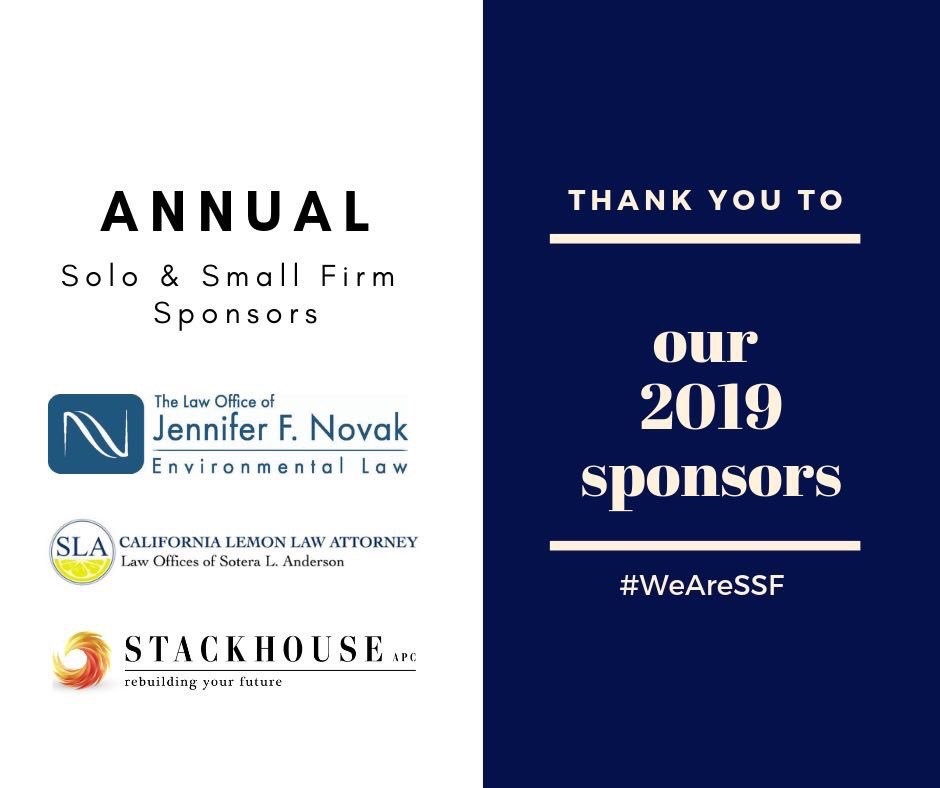 Law Office of Jennifer Novak
Law Offices of Sotera L. Anderson, California Lemon Law Attorney
Stackhouse APC
Schedule
12:30 p.m. – 4:30 p.m. | Registration
1 p.m. – 2 p.m. | Featured Panel 1: Will That Smiley Face Cost You a Case? The Business of Law, Emojis, and Text Communication

The advent of electronic communication has significantly impacted the practice of law. In today's modern practice of law, lawyers are increasingly required to use various forms of electronic communication. Learn tips and tricks for client management in a modern age of electronic communication. Master communicating in the millennial business world through use of Emojis, Text Messaging and Emails. Learn to understand the risks of electronic communication, and how to professionally navigate electronic platforms while complying with legal ethical standards.

Speakers: Purnima Viswanathan Bajpai and Naomi Dewey.
2 p.m. – 2:15 p.m. | Break
2:15 p.m. – 3:15 p.m. | Featured Panel 2: Website Compliance and Accessibility (ADA): How to Improve Your Law Firm's Website for the Modern Client

Best practices for law firms to meet modern standards of website compliance, to provide "full and equal access" and ADA accessibility to all clients. Learn how all law offices, regardless of size, are "public accommodations" under the American Disability Act ("ADA"). Learn tips on how to update your law firm's website to improve accessibility for clients and avoid a potential lawsuit for website accessibility. Learn what you need to know now, to ensure your legal practice is competitive and compliant by providing legal access to all potential clients.

Speaker: Jared Gordon, Esq.
3:15 p.m. – 3:30 p.m. | Break
3:30 p.m. – 4:30 p.m. | Featured Panel 3: Unplug and Debug the Stress of Client Communications: The Health and Wellness of Effectively Managing How to Avoid Client Overload and Increase Productivity (1.0 hour Competency MCLE credit)

Learn tools, tips and techniques to manage the stress and pressures of client communications. Practicing law and managing a law firm presents unique challenges, including heavy caseloads and constant communication. Avoid communication overload through useful tips on client and stress management. Learn wellness techniques to become a more competent and effective lawyer without comprising on providing exceptional service to your clientele.

Speaker: Alicia Journey, Esq.
4:30 p.m. – 5:30 p.m. | Social Hour

Please join us for light refreshments at a networking social hour with our speakers and Executive Committee members of the Business Law and Solo and Small Firm Sections of the California Lawyers Association.
Essential Information
How to Register
Or register by mail by filling out the registration form and sending to:
Program Registrations
California Lawyers Association
400 Capitol Mall, Suite 650
Sacramento, CA 95814
Or by email at ProgramRegistrations@CAlawyers.org. In order to email your registration, credit card information is MANDATORY. (Photocopies of checks will NOT be accepted.) Visa and Mastercard accepted only.
Can't attend in person? Attend via the Webcast here.
Pre-Registration Fees
$135 Business Law Section or Solo Section Members
$230 Non-Section Members (includes enrollment in your choice of BLS or SSF for 2019)
$95 California Young Lawyers Association Members
**Onsite registration fees are $135 for Section Members and $230 for Non-Section Members
Deadline
In order to pre-register, your form and check, payable to California Lawyers Association, or credit card information, must be received by May 9, 2019.
Cancellations/Refund Policy
Cancellations and requests for refunds must be received in writing no later than Thursday, May 9, 2019 and are subject to a $50 service charge. Refunds will not be available after May 9, 2019.
Program Materials
Registrants will receive a USB storage device with an electronic version of all program materials the day of the conference. Before the Conference, Registrants will receive a link with information on how to review and download the program materials. It may be helpful to review a program's reference material before the class. This website is not available to the public, and access is given only to Conferenceregistrants. Late-breaking supplemental materials not available before the Conference will be added at a later date.
Questions
For registration information call 916-516-1757. Telephone registrations will not be accepted. For program content and/or Section information call 916-516-1753.
Special Assistance
For special assistance, please call 916-516-1753.
This event may be recorded. By attending this event, you consent to be photographed, filmed, and/or otherwise recorded, and to any use, by the CLA, of your likeness, voice, and name in any and all media including social media. If you do not want your name or photo to be used, please let us know in advance. We cannot, however, honor requests to opt out of the use of your image or voice if you choose to ask a question during one of the event sessions.
California Lawyers Association is an approved State Bar of California MCLE provider.
---