E-Briefs, News and Notes August 2023
Welcome to the AUGUST 2023 edition of E-Briefs, News and Notes.
This edition has a variety of content:
In SECTION NEWS, we feature:

Congratulations to 2023 Antitrust Lawyer of the Year: Bonny Sweeney!

Update from the California Law Revision Commission including a Tentative Agenda for the October 19, 2023 Meeting

Meet Henry Liu, the New Director of the FTC's Bureau of Competition
E-BRIEFS features three significant cases and an update from a case featured last month:

a reversal by the Ninth Circuit reinstating conspiracy claims based on alleged parallel pricing against inductor producers;

a mixed decision by the Eastern District of California in a case challenging alleged price fixing in the market for college coaches using a quick look analysis; and

unanimous California Supreme Court decision holding that membership organizations have standing under the UCL using a diversion-of-resources theory.

Also featured is a follow up to last month's Jet Blue and NEA decision — a rejection by the Court of the government's proposed remedies.
ENFORCEMENT AGENCY PRESS RELEASES highlight the enforcement activities of the Antitrust Division, DOJ, FTC, and California AG's office. Reading the press release(s) is a quick way to keep on top of major developments.
Thanks to all the contributors to this edition. If you have any suggestions for improvement, or an interest in contributing to E-Briefs, please contact Editors Betsy Manifold (Manifold@whafh.com) and James Dallal (JDallal@cpmlegal.com).
Section News
Congratulations to 2023 Antitrust Lawyer of the Year: Bonny Sweeney
The Section is pleased to honor Bonny Sweeney of the DOJ's Antitrust Division as the 2023 Antitrust Lawyer of the Year. Ms. Sweeney will be honored on October 26, 2023 at the Antitrust Lawyer of the Year dinner following the Golden State Antitrust and Unfair Competition Law Institute.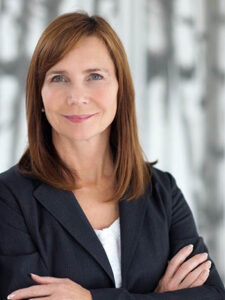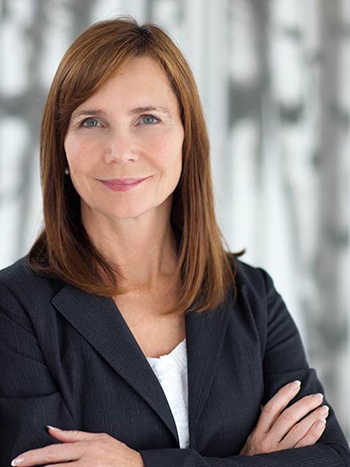 California Law Revision Commission
The Law Revision Commission has released a Tentative Agenda for its October 19, 2023 meeting: http://www.clrc.ca.gov/Menu1_meetings/agenda.html
The Commission has also released the following item:
Meet Henry Liu, the New Director of the FTC's Bureau of Competition
By Lee Berger and Travis West
On August 22, 2023, FTC Chair Lina Khan appointed Henry Liu as the Director of the FTC's Bureau of Competition. As Director, Liu will oversee nearly 300 attorneys charged with enforcing the antitrust laws. Given the scope of his responsibility, Liu will have a sizable effect on antitrust enforcement going forward.
Until taking this position, Liu was a partner at Covington & Burling, where he had spent the entirety of his career. While at Covington, Liu specialized in class actions and antitrust litigation. For instance, he represented SoftBank (parent of the former Sprint Corporation) in antitrust litigation brought by customers of AT&T and Verizon who claimed they were harmed by the Sprint/T-Mobile merger, as it led to higher prices across the board for wireless customers. Additionally, he represented JPMorgan in two separate antitrust actions. First, he helped defeat an action brought by securities traders alleging that JPMorgan, along with other large Wall Street firms, had conspired to manipulate the securities market. Second, he helped JPMorgan reach a settlement that allowed it to exit antitrust litigation alleging that it had conspired with other big banks to drive up prices for metals.
Liu's extensive experience in antitrust matters formed only one part of his larger class action practice, and in 2022, he won a Law360 award for being a class action MVP. Among other engagements, Liu successfully represented Apple in a class action seeking to hold Apple and other tech companies responsible for the use of child labor in the mining for cobalt, an essential component of phones and other modern electronics, obtaining a dismissal of the case. He also successfully defeated a claim brought against P&G that alleged its charcoal-infused Crest whitening toothpaste was unsafe.
Liu's background makes him an interesting choice to lead the Bureau of Competition. He served on the Yale Law Journal with future Democratic FTC Commissioners Rebecca Kelly Slaughter and Alvaro Bedoya. But while the majority of the Bureau's work is evaluating and challenging mergers, Liu does not appear to have any experience in mergers. Nor does Liu appear to have any publicly acknowledged experience in governmental antitrust conduct investigations. Instead, Liu may have been chosen for his considerable trial experience, perhaps in anticipation of trials against Meta and Amazon, as well as potential merger trials arising from the FTC's aggressive stance.
eBriefs
Parallel Pricing Allegations against Panasonic Plausible to Reignite Flextronics Inductors Lawsuit by Taini Adhikary

Taini Adhikary

By: Taini Adhikary

On July 21, 2023, the Ninth Circuit Court of Appeals reversed the Northern District of California's February 2023 ruling that Flextronics International USA, Inc., and its affiliates (collectively, "Flex") failed to adequately allege parallel pricing in its Fourth Amended Complaint against Panasonic Holdings Corp., and Panasonic Corp. of North America (collectively, "Panasonic") reinstating Flex's claims that during the conspiracy period (January 1, 2003 to December 31, 2017) Panasonic and six other inductors producers[1] conspired to fix supra-competitive prices for inductors in violation of the Sherman Act, 15 U.S.C. § 1. The court concluded Flex's allegations were sufficient to "nudge its claim of a price-fixing conspiracy 'across the line from conceivable to plausible'" under Twombly,[2] finding that based on the factual allegations, there was a reasonable inference of conspiracy when considering parallel pricing as a relevant factor in addition to sufficient other "plus" factors.

The Ninth Circuit found the district court first erred in concluding Flex failed to allege parallel pricing because pricing does not need to be identical to qualify as parallel pricing; it only needs to be similar and reasonably contemporaneous. The court noted Flex's allegations were based on its own purchases of $750 million of inductors from Defendants during the conspiracy period and its own analysis finding prices for certain inductors offered by three of the defendants (Murata, Taiyo Yuden, and TDK) always moved in parallel and remained questionably fixed. Although Flex recognized it did not purchase sufficient comparable products in an adequate timeframe from 4 of the other defendants (Panasonic, Sagami, Sumida, or Token) to provide a statistical analysis, in construing the pleadings in Flex's favor as required on a motion to dismiss, the Court found Flex had provided various factual allegations to support a reasonable inference that prices were moving in parallel. These factual allegations included, for instance, that Panasonic and Sagami's monthly median prices for specific inductors showed similar trend lines and were near identical in 2012.

In addition, the Ninth Circuit found the district court erred in two ways when considering Flex's plus factors. It erred, first, by only focusing on Defendants' participation in the Japan Electronics and Information Technology Industries Association ("JEITA") meetings and failing to consider the Fourth Amended Complaint holistically; and second, by requiring Flex to plead facts "tending to exclude the possibility that defendants acted independently." The Ninth Circuit reasoned that "the requirement a plaintiff offer evidence that tends to exclude the possibility of lawful independent conduct is more appropriate at summary judgment rather than on a motion to dismiss." The Court also ruled Flex sufficiently alleged five plus factors that weigh in favor of finding conspiracy:

Flex alleged instances which are "plausibly understood as invitations" to plan a price-fixing conspiracy such as when the former chairman of JEITA stated to the Association's Passive Components Committee, which covered capacitators, inductors, and resistors, that "it is not the time to reduce prices."
Flex also provided facts showing consciousness of guilt or acknowledgment that Panasonic's coconspirators' conduct was anticompetitive.
Panasonic participated in "similar and overlapping conspiracies to fix the prices of capacitors and resistors."
The exchange of firm-specific, forward-looking, and confidential information at JEITA meetings had all three qualities recognized by the Federal Trade Commission and Department of Justice to raise competitive concern: (1) "information relating to price, output, costs, or strategic planning"; (2) "information current operating and future business plans"; and (3) "individual company data rather than aggregated data that does not permit recipients to identify individual firm data." The Court also distinguished this case from Citric Acid[3] and Musical Instruments[4] because Citric Acid was decided at summary judgment which has a higher standard of plausibility and involved "aggregated, rather than firm-specific, data." Musical Instruments was distinguished inter alia because the information exchange happened at "open panel discussions attended by many people" which were open to thousands of members and the media in contrast to Flex's allegation that the exchange of firm-specific and forward-looking information here occurred at private meetings between nine corporate groups that facilitated parallel pricing.
Finally, the characteristics of the inductors market, such as being a highly concentrated market, make it conducive to conspiracy.

Thus, considering the Fourth Amended Complaint as a whole and applying the plausibility standard, the Court held that Flex made sufficient factual allegations to reignite parallel pricing claims against Panasonic.

---

[1] In a footnote, the court noted all other defendants aside from Panasonic were dismissed upon stipulation after oral argument leaving Panasonic as the only appellee.

[2] Bell Atl. Corp. v. Twombly, 550 U.S. 544, 555 (2007)

[3] In re Citric Avid Litig., 191 F.3d 1090 (9th Cir. 1999)

[4] In re Musical Instruments & Eqip. Antitrust Litig., 798 F.3d 1186 (9th Cir. 2015)
Smart v. NCAA – Price Fixing in College Sports by Lee Berger and Travis West

By Lee Berger and Travis West

Lee F. Berger

Travis West

On July 27, 2023, Judge Shubb in the Eastern District of California granted in part but denied in part a motion to dismiss a case challenging alleged price fixing in market for coaches in college sports. The NCAA, through Bylaw 11.01.06, has limited the number of paid coaches a team at a university may have but allowed teams to have one additional "volunteer coach." The volunteer coach could not be paid, receive employment benefits, or participate in recruiting. In all other respects, though, they acted as normal coaches, working over 40 hours per week and traveling with teams. The named plaintiffs are all volunteer coaches who seek to represent a class of Division I volunteer coaches who were denied pay based on the NCAA's rule. Subsequent to the filing of the lawsuit, the NCAA repealed the Bylaw and increased the number of paid coaches a team may have.

Before deciding the motion to dismiss, Judge Shubb denied the NCAA's motion to transfer to the Southern District of Indiana, where the NCAA is based. Although noting that deference to a plaintiff's choice of forum is diminished in class actions, Judge Shubb denied the motion to transfer because some of the named plaintiffs resided in the Eastern District and at least one wished to attend the pretrial proceedings. He also noted that the NCAA had failed to demonstrate its specific witnesses who would be inconvenienced by traveling to California and that a California court was also more familiar with California law than an Indiana district court.

Judge Shubb then addressed the antitrust claim, focusing on whether the plaintiffs had adequately alleged an antitrust injury before diving into the substance of the Section 1 claim. The NCAA claimed that the volunteer coaches had not alleged that without the Bylaws the schools would have hired them or that they would have received more compensation. Judge Shubb dispatched both arguments. As to whether the schools would have hired the coaches, Judge Shubb points out that the schools had already hired the coaches, so the issue was whether there was a conspiracy to suppress their pay. As to pay, Judge Shubb found that based on the allegations, it is not implausible that without the Bylaws the schools would pay more than $0 for a coach, including because they allegedly paid other coaches with similar responsibilities more than $0. He also noted that the allegations of horizontal price fixing were sufficient to show antitrust injury.

Moving to the Section 1 claim, Judge Shubb focused on whether he should apply a per se analysis, a quick look analysis, or a rule of reason analysis. Although the plaintiffs had alleged a horizontal agreement to fix prices, a fact pattern which would normally trigger a per se analysis, the court noted that the Supreme Court had previously stated it would be inappropriate to apply a per se rule to the NCAA due to the nature of the collegiate athletics industry, which relies upon horizontal restraints on competition to exist. As a result, the court applied a quick look analysis and found that the coaches' allegations that their compensation ($0) was below the compensation they would have received in a competitive market sufficiently showed a Section 1 violation. In finding so, the court rejected the NCAA's argument that the coaches had failed to allege a relevant market, noting that the quick look analysis does not require proof of market power.

Although the coaches survived the motion to dismiss for their antitrust claims, the court largely dismissed the rest of their claims. The court allowed the unfair and unlawful claims under the California Unfair Competition Law to survive, but dismissed the restitution and injunctive claims. For the restitution claim, the court held that the coaches had an adequate remedy at law and thus the equitable claim was barred. For the injunctive claim, the court held that the coaches had not pled any facts to suggest they would be harmed in the future. The claims for quantum meruit and unjust enrichment were also dismissed as the plaintiffs had enforceable contracts with the member schools of the NCAA; quantum meruit and unjust enrichment claims are unavailable when an enforceable contract exists between parties. The court also dismissed the request for a declaratory judgment, as the Bylaw had been repealed and the plaintiffs had not shown that they were coaching for an NCAA school or had imminent plans to do so. This decision is notable for applying the infrequently used quick look analysis and for presenting a rare horizontal price fixing allegation not subject to per se analysis. By being subject to a quick look analysis, the plaintiffs were able to avoid fighting over the market definition and needing to show market power, which made it easier for their allegations to avoid dismissal. For the NCAA, this represents the latest in a string of defeats in courts challenging its practices.
California Supreme Court Accepts Organizational Standing Theory for UCL Claims by Amar S. Naik

By Amar S. Naik

Amar S. Naik

On July 17, 2023, a unanimous California Supreme Court in California Medical Association v. Aetna Health Of California Inc. held that membership organizations have standing to bring claims under California's Unfair Competition Law ("UCL") to the extent they incurred costs responding to unlawful, unfair, or fraudulent business practices that threaten their organizational missions. The decision strengthens the ability of professional associations, public interest groups, and other advocacy organizations to bring UCL claims.

In 2012, the California Medical Association ("CMA")—a nonprofit organization that advocates on behalf of California physicians—filed suit alleging that Aetna improperly discouraged Aetna-insured patients from using out-of-network providers, even though the patients' plans allowed them to do so. CMA also asserted that Aetna threatened or terminated its physician members for referring patients to out-of-network providers. CMA claimed that it diverted hundreds of hours of staff time to respond to Aetna's conduct, which CMA alleged that it would have devoted to serving CMA's members in other ways.

Relying on Amalgamated Transit Union, Local 1756, AFL-CIO v. Superior Court, 46 Cal. 4th 993 (2009), Aetna argued that CMA lacked standing because Proposition 64 (passed in 2004) forbid organizations like CMA from using "associational standing" to bring UCL claims on behalf of their members. Aetna added that any costs incurred by CMA to advocate against Aetna's practices were not the kinds of "injuries in fact" that could establish standing under the UCL. Finally, Aetna and several amicus briefs argued that permitting CMA's diversion-of-resources theory would evade the purpose of Proposition 64.

The Superior Court and Court of Appeal agreed with Aetna, but the California Supreme Court found that the lower courts conflated "associational standing" with "organizational standing." The Court held that while Proposition 64 prohibited an organization like CMA from bringing a suit on behalf of its members, it left open whether an organization could establish standing to bring a UCL claim because it diverted resources to counter an unlawful, unfair, or fraudulent business practice. The Court observed that this diversion-of-resources theory was consistent with the Court's precedent in Kwikset Corp. v. Superior Court, 51 Cal. 4th 310 (2011), and with state and federal case law addressing similar questions.

Thus, the Court concluded that the UCL's standing requirements can be satisfied "when an organization, in furtherance of a bona fide, preexisting mission, incurs costs to respond to perceived unfair competition that threatens that mission, so long as those expenditures are independent of costs incurred in UCL litigation or preparations for such litigation." Slip Op. at 2. When an organization has incurred such expenditures, "it has 'suffered injury in fact' and 'lost money or property as a result of the unfair competition.'" Id. (quoting Cal. Bus. & Prof. Code § 17204). The Court rejected concerns that this ruling undermines the "apparent purpose" of Proposition 64 because an organization still must show evidence of a legitimate mission and still cannot bring claims on behalf of its members.
FEATURED UPDATE: District of Massachusetts Rejects Government's Proposed Remedies in Airline Antitrust Suit by Lillian Grinnell

Lillian Grinnell

By Lillian Grinnell

Recently, after Judge Sorokin of the District of Massachusetts issued his decision finding that JetBlue and American Airlines' Northeast Alliance ("NEA") did run afoul of federal antitrust laws, the government and the defendants each submitted proposed remedies to the Court. For its part, the government asked that the airlines be banned from entering into any agreements "substantially similar to the NEA" with other domestic carriers; a notice and waiting period required for any potential new agreements with other domestic carriers; and an independent monitoring trustee, who, at the expense of the airlines, would broadly oversee the two's unwinding of their relationship. Judge Sorokin rejected all of these requests for the general reason that they were unnecessary given that JetBlue and American Airlines had disbanded the NEA after the Court's ruling against it. Further, while the government and the defendant airlines did agree to a notice and waiting period in the event they were to form any new agreement, the Court also rejected most of the government's proposed language, retaining only a few portions.

Overall, the Court largely rejected the government's proposed remedies, and what had appeared a few months ago to be a massive win for antitrust regulation may be rather tempered by this latest decision. The airlines have effectively been allowed to disband by themselves, face few repercussions beyond being required to unwind their problematic partnership, and effectively police their own conduct moving forward. Airlines observing this outcome could conceivably attempt to tailor new alliances with other airlines in similar molds to the NEA in the near future.
Agency Updates
This feature includes excerpts from selected press releases issued by the Antitrust Division, USDOJ, the Federal Trade Commission and the California Attorney General's Office. It does not include all press releases issued by those offices. This appears to be a truly transitional time in antitrust enforcement and reading the press releases can be very helpful to stay on top of changes.
Antitrust Division, US Department of Justice
For all Antitrust Division, DOJ press releases, visit https://www.justice.gov/atr/press-releases. Highlights include the following:
Doctor Pleads Guilty to Role in Antitrust Conspiracy That Limited Cancer Patients' Options for Life Saving Care in Southwest Florida
Thursday, August 24, 2023
A medical oncologist and former president and managing partner of Florida Cancer Specialists & Research Institute LLC (FCS) pleaded guilty yesterday to conspiracy to allocate oncology treatments for cancer patients in Southwest Florida.
"This long-running criminal conspiracy denied cancer patients access to a competitive marketplace for lifesaving oncology treatments," said Acting Director of Criminal Enforcement Emma Burnham of the Justice Department's Antitrust Division. "The Antitrust Division will not hesitate to prosecute health care providers who choose profits over patients."
Under the agreement, FCS agreed to pay a $100 million criminal penalty and to cooperate fully with the Antitrust Division's ongoing investigation.
Federal Trade Commission
For all FTC press releases, visit https://www.ftc.gov/news-events/news/press-releases.
FTC Acts to Prevent Interlocking Directorate Arrangement, Anticompetitive Information Exchange in EQT, Quantum Energy Deal
August 16, 2023 Press Release
The FTC took action to resolve antitrust concerns surrounding a $5.2 billion cash-and-stock deal between private equity firm Quantum Energy Partners and natural gas producer EQT Corporation by approving a consent order that prevents entanglements between the two companies and the exchange of confidential, competitively sensitive information.
Quantum and EQT are direct competitors in the production and sale of natural gas in the Appalachian Basin, the largest natural gas-producing region in the United States. The proposed acquisition would make Quantum one of EQT's largest shareholders and give Quantum – an active investor in natural gas production in the region – a seat on EQT's board of directors. The FTC's consent order delivers structural relief that prohibits Quantum from occupying an EQT board seat, requires Quantum to divest its EQT shares, prevents anticompetitive information exchange, unwinds a separate anticompetitive joint venture between the two entities, and imposes additional restraints to protect competition.
This marks the FTC's first case in 40 years that enforces Section 8 of the Clayton Act, which prohibits interlocking directorates, an arrangement that occurs when an officer or director of one firm simultaneously serves as an officer or director of a competing firm.
California Department of Justice
For all California Department of Justice press releases, visit https://oag.ca.gov/media/news.
Attorney General Bonta Issues Statement on Favorable Court Decision Regarding McDonald's Use of "No-Poach" Agreements
Tuesday, August 29, 2023 Press Release
California Attorney General Rob Bonta a statement in response to the decision by the U.S. Court of Appeals for the 7th Circuit in Delandes v. McDonald's, holding that a lower court prematurely ruled against former McDonald's workers who are seeking to hold accountable the fast-food corporation for using "no-poach" agreements.
"Workers should be able to move freely to another job — one that might pay them better, or have better hours, or better benefits, or be closer to their home. McDonald's use of no-poach provisions in their contracts undermines competition," said Attorney General Bonta. "I'm pleased that the 7th Circuit ruled in favor of the former McDonald's workers and allowed their lawsuit to proceed. My office filed an amicus brief in support of their efforts last year, and we continue to stand with them."
Attorney General Bonta Submits Comment Letter to FTC on Importance of Federal-State Partnerships in Protecting Consumers from Fraud
Tuesday, August 15, 2023 Press Release
Attorney General Rob Bonta today announced joining a bipartisan coalition of 30 attorneys general in submitting a comment letter to the Federal Trade Commission (FTC) emphasizing the importance of federal-state partnerships in protecting consumers from fraud. On October 10, 2022, President Biden signed into law the FTC Collaboration Act of 2021, which directed the Commission to "conduct a study on facilitating and refining existing efforts with State Attorneys General to prevent, publicize, and penalize frauds and scams being perpetrated on individuals in the United States" and to provide the opportunity for public comment. On June 7, 2023, the FTC published a request for public information; the comment letter responds to that request.
A copy of the comment letter can be found here.
---