---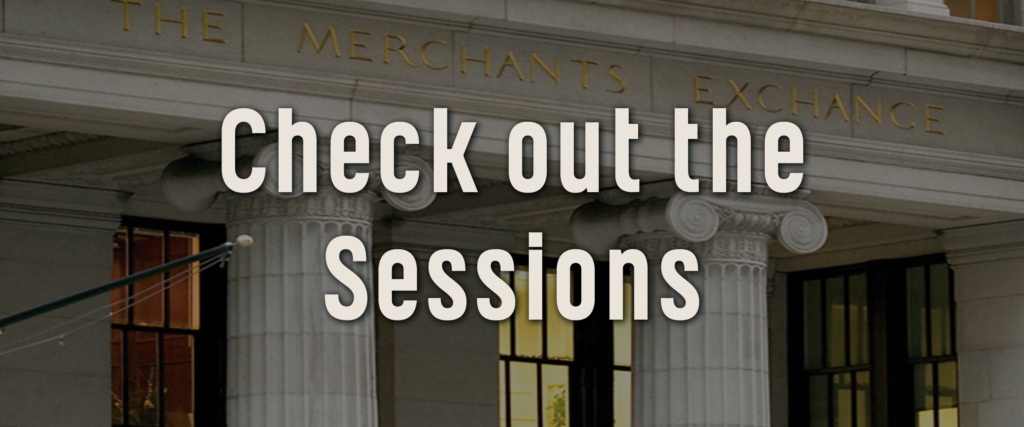 Schedule
Wednesday, November 9, 2022
GSI THANK YOU AND WELCOME RECEPTION | 5:00 P.M. – 7:00 P.M.
The Vault Garden
555 California Street, San Francisco
Over one hundred and fifty people contributed last year to the Antitrust and UCL Section. Our volunteers are the lifeblood of the Section. During this reception, we would like to thank our volunteers for contributing to the Section, and to celebrate the achievements of the Section that are a result of their work. Thank you to all our volunteers contributing or serving in some capacity. Your commitment makes a difference. RSVP required to attend. Please email antitrust@calawyers.org.
Thursday, November 10, 2022
BREAKFAST | 7:30 A.M. – 8:30 A.M.
Sponsored by Analysis Group

RECENT DEVELOPMENTS IN ANTITRUST AND UNFAIR COMPETITION LAW | 8:30 A.M. – 9:30 A.M.
1 Hour MCLE Credit
Our expert panelists present an overview of important California and federal developments in antitrust and unfair competition law.
Speakers:
Thomas Greene, Trial Attorney, United States Department of Justice, Antitrust Division San Francisco
Colleen Huschke, Deputy District Attorney, Consumer Protection, San Diego County District Attorney's Office, San Diego
Douglas Rathbun, U.S. Public Policy – Competition, Meta Inc.
Malinda Lee (moderator), Deputy Attorney General, California Department of Justice, Office of the Attorney General, Los Angeles
BREAK | 9:30 A.M. – 9:45 A.M.
THE FUTURE OF TECHNOLOGY PLATFORM LITIGATION | 9:45 A.M. – 10:45 A.M.
1 Hour MCLE credit
Litigation involving digital platforms reflects the next stage in the antitrust scrutiny of the world's largest technology companies. California has been the chosen jurisdiction for many of these cases. A law professor and attorneys in private practice and government enforcement will discuss litigating antitrust cases involving digital platforms, including alleging, defending and trying the elements of market power and anticompetitive effects.
Speakers:
John F. Cove, Jr., Of Counsel, Shearman & Sterling, San Francisco
Professor Orly Lobel, University Professor & Warren Distinguished Professor of Law, Director of the Center for Employment & Labor Policy, University of San Diego
Robert McNary, Deputy Attorney General, California Department of Justice, Office of the Attorney General Los Angeles
Beatriz Mejia (moderator), Partner, Cooley LLP, San Francisco
FIRESIDE CHAT WITH THE FTC | 10:45 A.M. – 11:15 A.M.
Speaker: Elizabeth Wilkins, Director, Office of Policy Planning, Federal Trade Commission, Washington, D.C.
Moderated by: Professor Robin Feldman, Professor of Law Chair and Director of the Center for Innovation, UC Hastings Law
BREAK | 11:15 A.M.– 11:30 A.M.
Sponsored by applEcon LLC

ESG: CAN SUSTAINABILITY EFFORTS THRIVE UNDER THE CURRENT ANTITRUST FRAMEWORK? | 11:30 A.M. – 12:30 P.M.
1 Hour MCLE credit
Environmental and sustainability measures are increasingly impacting the competitive landscape for businesses. Investors are urging companies to take steps to further ESG goals, consumers are changing their buying habits, and ESG disclosures are being established to incentivize change toward sustainability. This panel will explore the intersection of ESG and antitrust, the antitrust framework and its impact on ESG efforts, government and private antitrust enforcement in this area, the competitive effects of possible changes to the antitrust laws to accommodate ESG initiatives, and whether change is needed to help companies and society meet ESG goals.
Speakers:
Brent Snyder, Partner, Wilson Sonsini Goodrich & Rosati, San Francisco
Joshua Sherman, Principal, Charles River Associates, Chicago
Christopher Ries, Director and Associate General Counsel, Global Supply Chain Operations and Competition Law, Hewlett Packard Enterprise, San Jose
Professor Amelia Miazad, Acting Professor of Law, University of California, Davis
Megan E. Gerking (moderator), Partner, Morrison & Foerster LLP, Washington, D.C.
LUNCH | 12:30 p.m. – 1:45 p.m.
Sponsored by NERA Economic Consulting

SPECIAL KEYNOTE SPEAKER: A Conversation With Jonathan Kanter, Assistant Attorney General, U.S. Department of Justice | 1:00 P.M. – 01:45 P.M.
Moderated by John B. Quinn, Partner, Quinn Emmanuel Urquhart & Sullivan
BREAK | 1:45 p.m. – 2:00 p.m.
Sponsored by The Brattle Group, Inc.

ANTITRUST ECONOMICS: Developments in Economics Theory and Analysis | 2:00 P.M. – 3:00 P.M.
1 Hour MCLE credit
The role of economics in antitrust is under debate. What economic assumptions and theories are well accepted and what assumptions and theories are under challenge? How is economic analysis changing and evolving with the availability of more complex data? Our expert panel will explore these pressing issues in the context of cartels, mergers, and exclusionary conduct.
Speakers:
Gareth J. Macartney, OnPoint Analytics, Emeryville
Hitesh Makhija, Analysis Group, San Francisco
Dina Older Aguilar, Cornerstone Research, San Francisco
Lawrence Wu, Ph.D. (moderator), NERA Economic Consulting, San Francisco
UCL REMEDIES: "YOU CAN'T ALWAYS GET WHAT YOU WANT" | 3:00 p.m. – 4:00 p.m
1 Hour MCLE credit
This panel of expert UCL practitioners, from leading law firms as well as government, will discuss recent developments in the remedies provided under the UCL. While the scope of conduct covered by the UCL is broad, its remedies are less so. Following the 2019 Ninth Circuit's decision in Sonner and other related decisions, California and federal courts have actively grappled with the remedies available under the UCL. The panel will address this evolving area of law including the main remedies available, how courts assess those remedies, any potential differences in the state vs. federal analysis, what constitutes a "vested interest" for restitution, and other key topics.
Speakers:
Andre Mura, Partner, Gibbs Law Group LLP, Oakland
Zoe Savitsky, Supervising Deputy City Attorney, Oakland City Attorney's Office, Oakland
Steven E. Swaney, Partner, Venable LLP, San Francisco
Betsy C. Manifold (moderator), Managing Partner, Wolf Haldenstein Adler Freeman & Herz LLP, San Diego
BREAK | 4:00 p.m. – 4:15 p.m. PST
Sponsored by OSKR

JUDGES PANEL: Managing Complex Antitrust and Unfair Competition Litigation | 4:15 p.m. – 5:15 p.m.
Three experienced federal judges from the Northern District of California will discuss complex case management and best trial practices for antitrust and unfair competition litigation.
Speakers:
Hon. Jacqueline Scott Corley, United States District Court for the Northern District of California, San Francisco
Hon. James Donato, United States District Court for the Northern District of California, San Francisco
Hon. Susan Illston, United States District Court for the Northern District of California, San Francisco
Kevin Yeh (moderator), Assistant United States Attorney, Criminal Division, Northern District of California, San Francisco
Marshall Fern, 2022 Inclusion and Diversity Fellow, California Western School of Law
HOSTED COCKTAIL RECEPTION | 5:30 p.m. – 6:45 p.m.
Merchants Exchange Building, 465 California Street, First Floor, San Francisco
Sponsored by: Rust Consulting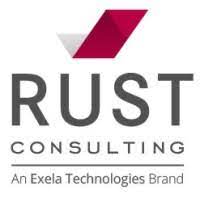 ANTITRUST LAWYER OF THE YEAR DINNER AND AWARD CEREMONY HONORING ELIZABETH C. PRITZKER | 7:00 P.M. – 9:00 P.M.
Merchants Exchange Building
465 California Street, Banking Hall (First Floor), San Francisco
Wine sponsored by A.B. Data Group