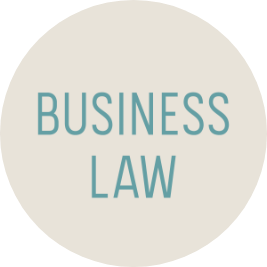 On behalf of the Business Law Section of the California Lawyers Association and the Editorial Board of the Business Law News ("BLN"), we welcome articles for possible publication in BLN, the Business Law Section's official quarterly publication.
After celebrating its Silver Anniversary, the Editorial Board is proud to have published articles covering diverse and timely subjects, written for practicing business law attorneys. With approximately 8,200 members, the Business Law Section has a wide-ranging audience. BLN is not only circulated to Business Law Section members in print, it is also available to Business Law Section members on the Internet. Articles published in the BLN may also be reprinted or made available through third-party online databases and other electronic publications and distribution media. Readership of the BLN is significant, and its impact is meaningful to business law departments throughout the state.
Please send article submissions to:
Please use the following guidelines for submission to BLN:
Eligibility
BLN welcomes submissions by licensed California practitioners on various topics of interest in the business law community.
Deadlines:
Submission Deadlines:
 

| Issue Number | Articles Due |
| --- | --- |
| Annual Review    | November 8th |
| 1    | November 15th |
| 2    | March 31st |
| 3    | June 30th |
| 4    | September 30th |
Review Process and Standards
LENGTH
The article may range in length from about 2500 to 3500 words, or approximately 10 double spaced pages.
SUBSTANCE
While not a law review article per se, the article should not be a conversational/opinion piece, but rather a substantive discussion with legal citations and bibliographic support where necessary to support legal propositions. Each author is responsible for ensuring that the materials submitted are non-defamatory and substantively accurate.
SUBMISSION MATERIALS
After an article has been approved and chosen, authors will also submit a summary of the article along with a short biography (50 words) and a high-resolution head-shot.
If your article is published, you will be expected to prepare an abstract. An abstract is a concise description of a longer work that contains the essential elements of the original. An abstract is a surrogate for the original. The purpose of an abstract is to provide prospective readers the opportunity to judge the relevance of the longer work to their research. An abstract should include the key words and phrases found in the longer work, as well as the scope, purpose, principal arguments and important conclusions of the original. If the original work is well written, the principal ideas and key terms should be contained in the introduction and the conclusion. An abstract should contain between 100 and 250 words, and is rarely more than 10% of the length of the original.
The key elements of an abstract include:
What issue does the article address?
What is the principal thesis of the article?
What evidence is presented to support that thesis?
Which are the findings of the author?
What changes should be implemented as a result of these findings?
The abstract should conclude with the name, position and e-mail address of the author. For example,
Neal H. Brockmeyer is Of Counsel to Locke Lord LLP and is resident in its Los Angeles office. He specializes in corporate governance, securities law compliance and corporate transactions. His email address is nbrockmeyer@lockelord.com.
CITATIONS AND OTHER ATTRIBUTIONS
Citations should conform to the latest edition of The Bluebook: A Uniform System of Citation. Each author is responsible for ensuring that citations are complete, current, and citable, under the California Rules of Court. The author is also responsible for immediately alerting the Editorial Board if the California or United States Supreme Court de-publishes or grants review of any cited case. While not an exhaustive list, here are some preferred conventions for citations:
Place citations in endnotes;
Do not include a date for a current statute;
Use § symbol in footnotes and citations; spell out "section" (lower case) in text;
Law reviews, legal journals, books, and code sections in SMALL CAPS;
Signals, case names, and article titles italicized (no underlining);
Return citations for block quotes to the next line of text, rather than indenting the citation with the quote;
Use full citations for repeated cases that do not appear on the same page or within the 5 citations prior; otherwise, use short cites;
When "Id." is not appropriate for citations to authority (other than cases or statutes) use "supra," i.e. law reviews and journals; and
When citing to LEXIS or Westlaw, include the docket number.
Furthermore, any ideas or materials taken from another source (whether written or oral) must be fully acknowledged, unless the information is common knowledge. This goes beyond direct quotations and includes (a) using another person's ideas, opinions, or theories; (b) paraphrasing another person's words, ideas, opinions, or theories; or (c) offering facts, statistics, or illustrative material assembled or collected by another person. If you have questions about conforming to these requirements, feel free to contact the Editor-in-Chief or Issue Co-Editors for guidance.
STYLE REQUIREMENTS:
BLN uses the serial (the so-called "Oxford") comma.  For example, "the doctor, his wife, and his companion" is correct, while the "the doctor, his wife and his companion" would be incorrect.
When referring to any Section of the CLA, the word Section should always be capitalized.
BLN uses the "em dash" (—) rather than the "en dash" (–).  No spaces are to be inserted between the words and the dashes in question.
"They"/"Their"/"Them" are accepted by BLN as indefinite singular pronouns or as a specific person's preferred pronouns.
PROCESS
If BLN is interested in publishing your article, one of the issue editors will contact you, generally within 5-7 business days after receipt of your article. You will then be assigned an editor who will work with you to edit your article for publication. Although your editor will work with you on specific deadlines, it is generally expected that you will turn around any revisions within two business days and that your final draft will be ready for submission within three weeks of the deadline listed above. Because we are a quarterly publication, our editorial process lasts approximately three months, not including unanticipated delays. Please note that your article will not be published after this process for a number of months while the issue is being prepared for publication.
The Editorial Board retains complete discretion on whether to publish any article. Representations by an individual editor as to publication are considered only statements of that individual's opinion, and they are not binding upon the Editorial Board.
Publication Rights
Without prior authorization from BLN's Editor-in-Chief, the article must be an original work that has not been previously published. The article may not be published elsewhere until we have either published it or declined to do so. The author retains the copyrights and subsequent re-publication rights once we have published. BLN also retains the right to republish or excerpt.
Shortly after an issue is printed and mailed, it is posted to the CLA's website, and may be accessed from there.  Visit the CLA website at www.CALawyers.org and log in to your member account.  The publications tab for BLN is https://calawyers.org/section/business-law/publications/business-law-news/.
Release
A manuscript cannot be published unless the author completes and returns an original signed release to the Editorial Board of BLN. You will be contacted for the release after the production process starts.
Inquiries about publication may be sent to the current Editor-in-Chief.