Interview with Attorney Mark A. Wilson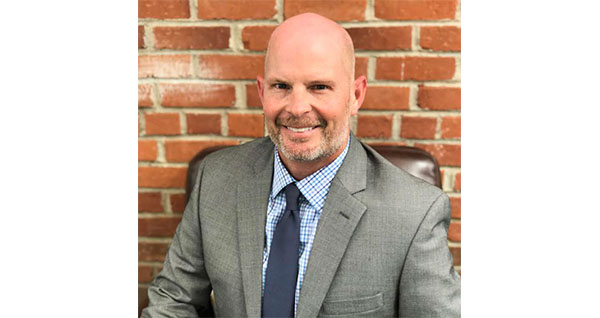 So I'm here with Mark A. Wilson a partner at Community Legal Advisors in San Diego which you can find at commlgl.com.  Mark is also the owner of the url attorneyforhoa.com.
You just became a member of the CLA Real Estate Executive Committee, please tell me first about the process of deciding to and actually joining the committee.
Yes. I am extremely excited about serving on the CLA Real Property Law Executive Committee ("Ex-Comm"). Deciding to join the RPLS Ex-Comm was a no-brainer. I had worked with Attorney Ashley Peterson on the Executive Committee for Real Property Law Section of the San Diego County Bar Association for a couple years, and she served simultaneously on the RPLS Ex-Comm over that time. I also worked with Attorney Tara Burd (recent past Chair of CLA-RPLS Ex-Comm), who planned a "Summer Soiree" event for several years in San Diego, which the SDCBA Real Property Law Section co-sponsored. I saw the great work they both were doing on the CLA-RPLS Ex-Comm in planning events and producing educational programming for Section conferences and reaching a wide audience across the state and became intrigued about joining. When several seats opened on the CLA-RPLA Ex-Comm last year, I had decided to forgo another year as Chair of the SDCBA Real Property Law Section and apply for a Member seat on the CLA-RPLS. The process was straightforward, although I did get grilled by Attorney Jonathan Golding in my interview and just barely made it through, I think. Now that I think about it, I think he used me as practice for a pending trial. Just kidding – Attorney Golding was great – he discussed the various ways to get involved in the CLA-RPLS Ex-Comm and reinforced the important responsibilities and commitment required of members of the Executive Committee.
What sort of things have you decided to do with CLA…what excites you about joining our group?
So far, I am involved with a RPLS "Social Media" work group. We are working together to best utilize social media platforms to get content to CLA-RPLS Members and promote the Section. My main role is to review new real property-related appellate opinions and draft RPLS "Case Alerts" to be disseminated by CLA-RPLS regularly on various social media platforms.
I also want to increase the RPLS focus on the practice of common interest development ("CID") / homeowners association ("HOA") law. I have been practicing as a real property/real estate attorney for over ten (10) years now, although I currently work for Community Legal Advisors Inc., a law firm that specializes entirely in CID/HOA law. It seems like all practicing real property/real estate attorneys at some point take on a case that involves representing an owner with property located in a CID or HOA – I know I did when I worked in a real property law firm and then later started working on my own as a solo practitioner. There are around 55,000 residential common interest developments in California alone, not to mention commercial/industrial CIDs, and millions of people in the State either work at or reside in properties located in CID communities.
I heard you were developing your own sub-committee the "HOA/Planned Development PAC", tell me about the committee and its goals?
Yes. I am excited about the new CID/HOA PAC. I have drafted a mission statement for the new "CID/HOA PAC" and am currently working on recruiting CID/HOA attorneys to join as sub-committee members. The plan is to assemble a diverse group of CID/HOA law specialists who meet monthly to discuss trending hot topics and issues and to develop networking and educational events (i.e., roundtable discussions, etc.) and educational programming, including webinars, E-News and RPLS Journal articles, etc. I envision the CID/HOA PAC also having a referral network for subcommittee members who are spread across the State, so that is an added benefit of being a subcommittee member.
What kinds of members are you seeking?
I am looking for subcommittee members with established CID-HOA law practices throughout California that reflect the diversity in practice of CID-HOA law. I am looking for three kinds of diversity: (1) Diversity of Race, ethnicity, and gender, (2) diversity in residence, and (2) diversity in the practice of CID-HOA law, including attorneys who primarily represent owners, attorneys who primarily represent the Board of Directors of CIDs/HOAs as general counsel, litigation attorneys, attorneys who focus on CID/HOA collections matters, and attorneys who represent CID/HOA developers, among others.
So you have a real focus on what appears to be representing HOA's, can you share with me the background of the new law Assembly Bill 3182?
Sure, you asked for it. AB 3182 is new legislation approved by Governor Newsom that amends and adds new Civil Codes that will have far-reaching impacts on residential common interest developments, both condominium associations and planned unit development ("PUD") associations with townhomes and single-family residences. The amended Civil Code §4740 and new §4741 and additional Government Code sections were intended by the Legislature to address the housing shortfall in California and create increased access to housing. Civil Code §4740 currently states that an owner of a separate interest is not subject to a provision in, or an amendment to, a governing document (i.e., CC&Rs or Rules and Regulations) that "prohibits" the rental/leasing of a special interest if the provision went into effect after the owner purchased the special interest. The current Section 4740 only applies to provisions in CC&Rs or Rules that went into effect after 1/1/2012, so it primarily protected owners from fairly recent or newly amended/restated CC&Rs or Rules provisions that prohibit leases/rentals and only if an owner refused to consent in writing to the new amendment. The problem was the term "prohibit" was left undefined, so only CC&Rs or Rules provisions that clearly prohibited rentals, like requiring a specific percentage of owner-occupied units (i.e., rental caps), were affected, although restrictions on rental periods (i.e., "rental terms less than 6 months are prohibited") were less clear. I am oversimplifying the current §4740 but that is the gist.
Now, with AB 3182, as of 1/1/2021, the amended Civil Code §4740 applies to all governing documents whenever recorded or adopted by the Board of Directors and the exclusion for those owners who expressly consent is now gone, so any provision in a governing document deemed to prohibit an owner from renting or leasing a separate interest will be void. That leaves the issue of the definition of the term "prohibit" – does AB 3182 seek to define "prohibit" or shed light on a provision in a governing document that has the effect of prohibiting rentals/leases? Yes and no, which brings me to explain the new Civil Code §4741, which goes into effect on 1/1/2021.
The new Civil Code §4741(a) provides that an owner of a separate interest shall not be subject to a provision in a governing document that "prohibits, has the effect of prohibiting, or unreasonably restricts the rental or leasing of any of the special interests, accessory dwelling units, or junior accessory dwelling units." In one sentence, the Legislature created far-reaching impacts on PUD associations (and some condo associations that have convertible garages) by including ADUs and Junior ADUs, but I digress. But at least we have "unreasonably restricts" to go on, right? There is a body of HOA case law on rental restrictions uses a reasonableness standard to limit short term rentals (i.e., "Provisions requiring rental terms of at least 30 days is reasonable," etc.).
The new Civil Code §4741(b) and (c) appear to address what the Legislature deems are "reasonable" restrictions on leasing/renting separate interests, ADUs and JADUs: (1) Provisions that allow at least 25% of the separate interests to be rented/leased (subsection (b)) and (2) provisions that prohibit rental terms of 30 days or less (subsection (c)) are reasonable. So, the new Civil Code §4741 prohibits Associations from enforcing provisions in governing documents that place less than a 25% cap on rentals or require minimum rental terms greater than 31 days (i.e., "Rental terms less than 3 months are prohibited" etc.). Also, ADUs and Junior ADUs are not counted as "separate interests," so a rental cap has no effect on the rentals of ADUs or JADUs (subsection (d)) and a separate interest is not counted under a rental cap if the owner occupies an ADU or JADU on the lot while renting the main residence to tenant(s).
Civil Code §4741 requires all residential community associations to abide by the new provisions as of 1/1/2021 and to amend their governing documents to conform to the new provisions no later than 12/31/2021, which is a huge burden on the 55,000+ HOAs in California, considering the costly member vote required to amend governing documents. Also, HOAs are liable to third parties for damages and a civil penalty of up to $1,000 per violation for failure to comply with the new law.
In addition, AB 3182 adds amends the Government Code to hasten applications for ADUs/JADUs, among other details I will not get into for readers' sanity. Now, an application for ADU/JADU is deemed approved by a local agency if not acted on within 60 days.
I could have paraphrased all of this, but I wanted to torture you with the details.
What were some of the reasons HOA limited the amount of rentals in their developments?
Generally, because rentals (primarily short-term rentals) lower property values in the community and cause other negative impacts on HOA management. Various cases and studies have shown that tenants do not respect Association rules, common area amenities, and the residential properties on the same level as owners do. Some government funded loans require a particular owner-occupancy percentage in HOA communities (i.e., FHA insures loans and requires 75% owner occupancy in 2-to-4-unit communities and 50% in 5+ unit communities)
Do you believe the new law will have an adverse affect on HOA property values?
Outside of the adverse effect on HOA management (i.e., parking issues, landscaping/common area maintenance), it is likely that the new law will adversely effect property values, depending on location, location, location, and on a case-by-case basis. Generally, I see a huge impact on parking, an increase in blight and eyesores in certain communities. I certainly don't think the new law will have a positive effect on property values, let's just say that.
What are some of the good things and bad things about this law for Californians?
In my opinion, the pros are that it creates housing opportunities where housing is limited. I know that counties up and down the State, including San Diego County where I live, have a dearth of available housing, especially with the impact of Covid-19, so I hope that is a positive out of this new law.
The cons are the potential negative impact on property values, the limits placed on HOAs to effectively manage and govern their differing communities up and down the State, forcing HOAs to take the time, energy, and expense necessary to amend its governing documents after the Legislature recently required HOAs to draft new election rules when new election laws came into effect in 2000.
Are there fresh legal issues the courts will face because of this law?
ADUs and JADUs are going to be a big issue. A lot of CC&Rs for PUDs have provisions that require vehicles to be parked in garages and limit storage in garages. If the garage is transformed into a PUD but Owner did not go through the proper government channels certify as a PUD, there could be a conflict between the owner and HOA. CC&Rs provisions in PUD communities also prohibit construction of improvements on Lots, and HOAs can no longer restrict construction of PUDs. We are going to see more litigation involving ADUs. Also, regardless of the new laws, there are a number of small HOAs who operate informally and without professional management, who will be unaware of the new law, so I imagine everything about the new law will be litigated on some level. Remember, Civil Code §4741 creates a cause of action for damages and civil penalties, so … here comes the litigation!
Tell me about your firm Community Legal Advisors, Inc.  What are your practice areas?  Is it all real property law?  Is it all HOA-centric?  What type of work does your firm do?
We represent several hundred commercial and residential common interest developments throughout California as general counsel and litigation counsel, so, yes, we practice solely in HOA law and represent the Association in about 99% of our cases. We do general counsel work, which means everything from attending an annual meeting, representing the Board at IDR with an owner, amending governing documents, drafting Rules and Regulations, attending disciplinary hearings against owners, etc. Most of the practice involves real property law, although I also litigate delinquent assessments cases (i.e., collections matters) and cases involving enforcement of CC&Rs Architectural Review provisions, disputes between an Association and an owner regarding maintenance and repair responsibility, among many other issues.
Before you joined your firm, you had a solo practice in San Diego.  How has your practice changed since you joined the firm?  Have you become more focused?
Yes – my solo practice involved primarily real property / real estate law litigation and issues. My practice included work involving HOAs, but it involved representing owners, not HOAs. I've definitely become more focused in practice since I began working with Community Legal Advisors Inc. It is fascinating work, though. HOAs are like quasi-governments that face almost every legal issue you can think of. So, it has been a fun experience, to say the least. Not to mention, HOA law is constantly changing (as exhibited by the new AB 1482), so it constantly keeps us on our toes.
I see that you have written some articles about disability accommodations, how have those articles fit in with the rest of your practice?
Yes, in fact I wrote an article on disability accommodations while operating my solo practice and wrote another article on disability accommodations after starting work with Community Legal Advisors Inc. In fact, I was involved with a case regarding disability accommodations that involved an HOA's refusal to allow a disability accommodation, so the experience was extremely helpful with my new role advising HOAs, who are considered to have a landlord/tenant relationship with owners and must allow a reasonable accommodation on a case-by-case basis.
What are the rewarding parts of working with HOA's?
Along with the great people I work with daily, be it colleagues, Management or Board Members, I think the diverse and ranging issues that come up daily are the most rewarding and keep things interesting. Board members are volunteers, and most have limited knowledge about their role and the law that governs their work, so to provide competent guidance and make their lives easier is rewarding.
To date what your favorite fact pattern of an HOA case?
Not my favorite fact pattern, but an example of the diversity in issues we see:
A board member assaulted and battered a property manager and assaulted another board member during an evening board meeting. Police were called, and the board member was arrested and taken into custody. After release from jail that night, the board member immediately returned to the HOA's community center to finish what he started. Upon finding the door locked and seeing his target, a fellow board member, through a window, the board member screamed at, and made criminal threats against, the fellow board member. Everything was caught on cell phone video and surveillance camera, which made obtaining civil harassment restraining orders against the board member much that much easier. [Disclaimer: the above is a complete hypothetical and may have never occurred]
Tell me about your time with Michael Spilger.
I learned a ton about real property and real estate law from Attorney Spilger. It was my first job after working as a domestic violence attorney for the San Diego Volunteer Lawyer Program for 3 ½ years, and I was ready to focus on a fresh start and practice area. Attorney Spilger used to hold up his pinky to me, point to the very tip, and say, "You see this small area? This small area represents my expertise in real estate law. In this area, I am King."
You have a lot of volunteer experience, your time at the Community Law Project in law school looks interesting, working for justice, equality, and community empowerment must have been fun.  Tell me about that time.
My work with the Community Law Project ("CLP") was during my first year of being licensed as an attorney. CLP was a project sponsored by California Western School of Law ("CWSL"), my alma mater, and I wanted to network and build my resume while doing something that helped the community. I volunteered as a supervising attorney managing CWSL law student volunteers for a weekly pro bono legal clinic held in a church near the CWSL campus. It was very fulfilling work helping people who had very little in resources and struggled to find their next meal. I also enjoyed working with law students and helping them provide legal advice.
What other community work you have done that excited you?
My first official job as an attorney was as a domestic violence staff attorney with the San Diego Volunteer Lawyer Program ("SDVLP"). I had a full-time office at the Family Justice Center, a non-profit collaboration, and represented D.V. survivors in domestic violence restraining order hearings and in child custody hearings. It was very meaningful work. Prior to law school, I worked as an employment representative for the Archdiocese of Los Angeles Youth Employment Services, which provided paid internships and summer employment for lower income, at risk youth and foster youth.
What do you think has been the key to the development of your practice?
Hard work, networking, listening to advice, and doing volunteer work. It was my volunteer work with the Community Law Project that led to my job as a domestic violence attorney with SDVLP. A supervising attorney with SDVLP attended a non-profit awards ceremony regarding the Community Law Project and the rest is history …
Speaking of trials and cases, tell me about your most challenging case.
My most challenging case was likely a child custody trial while a domestic violence attorney with SDVLP. I represented a mother who requested to move out of state with her child and away from an abusive father. Without getting into specifics, it was a challenging, back and forth trial over multiple days, and we eventually won and obtained a move-away order.
Out of all of them, tell me which case has been your favorite.
Probably a real estate law case involving a client who purchased a home after a property flipper did shoddy construction work and essentially "put lipstick on a pig" and sold the property as a complete remodel with "new" flooring and stucco. This was after the real estate crash in 2008 and during the foreclosure and short sale years, around 2011 or so. The home started falling apart after my client purchased it, and we used disclosure laws and a seldom-used statute at the time that restricted owner-occupied properties from buying and selling in the same year (or something to that effect) to pressure the seller to settle at mediation. It was very satisfying to help my client get justice in that case.
Who has been the most influential to you as a mentor or teacher, etc.?  Why?
I would have to say Attorney Mark T. Guithues, the principal of Community Legal Advisors Inc. He has been most influential to me as a mentor or teacher because he has taught me a ton about this industry (which continues to this day), he is personable, he has a knack for teaching and explaining complex concepts in a clear manner, and he always emphasizes the importance of work/family balance. He is also very direct, which I appreciate, and he will likely call me a "suck up" after reading this.
Undergrad or Law School, which is better?
Undergrad.
Why?
Do not get me wrong – law school was an amazing experience, but I was a serious student by the time I landed at UCLA as an English major. Just being on that beautiful campus, studying literature, and honing my academic skills is something I will always cherish. Go Bruins!
B.A. in English?  Why?  What part of English, as a major excited you?
I have always loved reading and writing. Reading comprehension and writing is the foundation for many careers, so you cannot go wrong there.
Was there a particular time period or type of literature that you loved or still love.
Modernism is likely a favorite. I took a seminar on James Joyce's Ulysses and came away in awe. What a masterwork! Also, Hemingway, of course. I love his minimalist use of language and master storytelling.
I was also fascinated, and still am, by post-modernism and the work of Don DeLillo ("White Noise") and the science fiction of Philip K. Dick, who is one of my favorite authors.
In your opinion, what is the one great book everyone should read?
I'm going to break your rules: (1) A Farewell to Arms. and (2) Flow My Tears the Policeman Said by Philip K. Dick (and in no particular order)
In your opinion, who is the one author everyone should read extensively.
Philip K. Dick
What was your favorite part of undergrad at UCLA? 
The incredible education I received from brilliant professors in the English Dept. (Now, I am really sounding like a nerd).
Other than what you do now, what's the most interesting or unique job you've ever had?  Why?
I was recruited out of UCLA by Ferguson Enterprises, who hired me as a management trainee. Ferguson sells plumbing supplies, fixtures, and bathroom designs (or at least they used to). I know … English major living the "big dream" selling toilets, bathtubs, and plumbing supplies. Nothing against this much-needed industry, but after a promotional event / cocktail reception that showcased the most cutting-edge toilets, I decided to call it quits.
What do you do to help balance your life with work?
Well, it is ironic working primarily from home during the Covid-19 pandemic and thinking about balancing life and work. The balance appears hazy at the moment, although I cherish the ability to be with my wife and two daughters more. Balance is always a challenge, although as lawyers we need to nurture our both our personal and professional lives. Whenever I feel like I am getting out of balance, I think about how fleeting the time I have before my daughters graduate high school and move on with their lives. Every moment with them matters.
What is your favorite trip/vacation you have taken and why?
A backpacking trip to Europe (Amsterdam, France, Spain, and Italy) with two best friends when I was 23 years old. That trip opened my eyes to the world and was literally an education. Meeting people from other cultures and sharing their daily lives was amazing.
What CLE's would you like to see in the future?
It would be good to see more CLE's regarding Common Interest Development / HOA law, and I am working on that. Also, CLE's about AB 3088 and the new Tenant Relief Act of 2020 would be good.
Interview by: John (J.R.) Richards
---
Related Content