Interview With Attorney Cosmos Eubany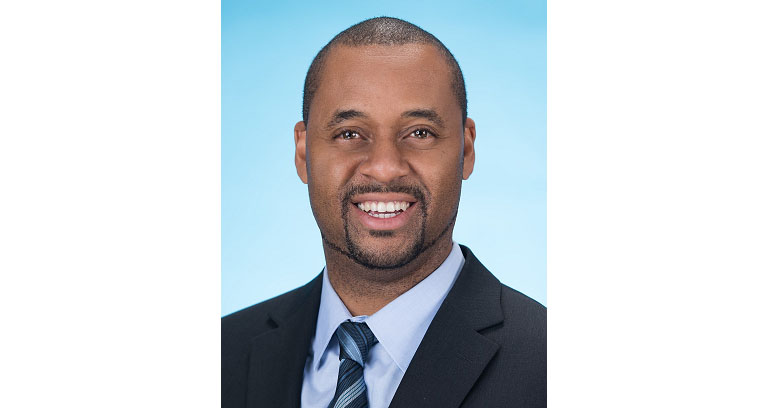 Today we are speaking with Cosmos Eubany, Associate Vice President and Senior Legal Counsel at Realty Income Corporation.
You are the incoming Editor-in-Chief of the California Real Property Law Journal. What are some things you are looking forward to in this role?
First, I want to express my sincerest thanks for the honor of shepherding the Real Property Law Section's flagship publication. I have been involved with the Real Property Journal in numerous capacities for several years and have always been impressed with the publication. I am looking forward to using this platform to discuss some of the complex issues that the real property community and the State of California are facing. I am also looking forward to working closely with my team of dedicated attorneys and professionals who come together to create a well-polished work product.
I would like to give a special thank you to my Managing Editor Norman Chernin, Issue Editors Emily Madueno, Brandon Barker, Bryan Payne, and Brian Jacobs, Executive Editors Steve Blake and Antonia Bethel, the numerous Articles Editors, Comic Editor Richard Witkin, Publishing Coordinator T Sahara Meer, and the professional staff at the California Lawyers Association. Equally important, I look forward to working with authors. In addition to a busy professional life, they are willing to dedicate time to share their wealth of knowledge with our members.
Can you share some things our members can look forward to in the Real Property Law Journal in 2021?
I am very excited about the issues we are curating for 2021. This year the Journal will have three themed issues and one general issue. Issue 1 will, as per tradition, discuss legislative updates as well as the top real estate cases for 2020. It will also address the impacts of COVID-19 on various aspects of the practice of law. Issue 2 will deal with the housing crisis. As most people know, California has a serious housing problem. Though it has been overshadowed by the pandemic, the Governor and the California Legislature have been working on solutions to combat the problem. Issue 2 will discuss the state of housing in California, legislation that has been passed, homelessness (an issue that requires a lot of attention), and climate change and its effects on the housing crisis. Issue 3 will be a general issue and will cover various areas of real property law. Issue 4 will be dedicated to diversity and inclusion in the real property profession. It will address some of the historical barriers to entry and some legislative achievements to promote inclusion. These issues are still being developed. I encourage everyone reading this to contact me if they would like to contribute to the above topics and I will be happy to provide additional information on each issue.
What are some other volunteer activities you undertake at the California Lawyers Association?
I am an advisor on the Executive Committee of the Real Property Law Section of CLA. I am also a member of the CLA Diversity Equity and Inclusion committee. This committee works on internal CLA policies to promote diversity and inclusion.
Can you please tell us about your role as in-house Counsel?
I work for Realty Income Corporation. It is an S&P 500 Real Estate Investment Trust headquartered in San Diego. The company owns over 6,500 properties in the US and UK with more than 600 tenants operating in 51 industries. I am primarily involved in the acquisition of properties. I work closely with the business acquisitions team. I am involved in all aspects of acquisitions including negotiating purchase agreements, conducting diligence, and closing. I typically work on individual commercial properties, portfolio acquisitions, sale-leasebacks, and development. It is a robust practice and I work with a fun group of highly specialized and incredibly talented individuals.
How has the Covid-19 pandemic impacted your work?
I have been fortunate in that Covid-19 has not had a tremendous impact on my work. I was able to set up a home office during the initial shut down and I continue to carry out my work duties there. Interestingly, I find that I spend a lot more time working that I did before.
From looking at your LinkedIn profile, we saw that you have been an Instructor at U.C. Riverside Extension for a few years. Can you please tell us more about this role?
I had always wanted to teach and when I was presented with the opportunity at UC Riverside Extension, I jumped on it. I taught courses in legal writing and contracts law. I found it great working with up-and-coming paralegals interested in the profession. I trained them to research thoroughly and communicate effectively and concisely so that they could be invaluable members of a legal team. I was fortunate enough to have a lot of very talented students. Some of them went on to law school. I loved to identify potential in a student and draw out that potential. It was always fulfilling to watch a student progress throughout the course from being overwhelmed and lost to having that light bulb go off.
If you could go back five years, what advice would you give your younger self?
The one thing that I have come to realize is that I have spent a lot of time focused on getting to a theoretical "place." I have not spent as much time enjoying the journey because I am an extremely focused and goals oriented individual. Therefore, if I could go back five or more years, I would advise myself to slow down and appreciate where I am knowing that the moment is fleeting. Moreover, I would counsel myself not to spend too much time thinking about getting to that "place" but to enjoy the journey and to take advantage of the opportunities that present themselves in the present even if they do not seem to fit into the overall plan or goal.
What made you want to choose law as a career?
I often tell people that I fell into law; however, it is more accurate to say that law has always been in my blood even if I refused to believe it. My father left his home country of Nigeria to become a Barrister in the UK. After Nigeria gained its independence, my father returned to obtain his license to practice law a second time. Years later, after surviving a civil war in the country, my parents had to rebuild what remained of their lives including my father's practice.
Subsequently, due to the economic situation in the country, my parents had to restart life yet again. This time in the US with my four siblings, and me. I found myself in the 6th grade in a foreign country. I watched the tenacity with which my parents fought to provide for the family. I watched my father struggle to become an attorney in the US, a struggle that was cut short when he was fatally struck by a car as he reported for his night job as a security guard.
Thereafter, I watched my mother struggle to raise five children on her own. It is this struggle that has lit an interminable fire deep within that causes me to propel forward. In college I found myself gravitating towards courses in law and I began to see that I was moving myself in the direction of practicing. Once I entered law school, it was clear to me that I was where I belonged. In becoming an attorney, I fulfilled a dream that seemed unattainable at times and equally important, it completed a journey my father began.
What other jobs did you have prior to becoming an attorney? Which of these jobs was the most interesting and why?
I held numerous jobs before becoming an attorney. From my days in undergrad, I have always maintained some type of employment. I have done door to door sales, data entry work, and general office work. My most interesting job was doing research for a think tank then known as the American Counsel for the United Nations University. It was my first internship after college located in the nation's capital. We researched various issues and debated current affairs. My colleagues were from all over the world, diverse in thinking, and incredibly intelligent. I did research on the International Criminal Court which was on the verge of becoming a reality, and many did not understand its reach, mandate, or implication. My research was published in a piece for the Army Environmental Policy Institute. This, incidentally, was my first introduction into publishing and started an itch that would culminate in the EIC position I find myself in today.
What are your hobbies outside of practicing law?
I read a lot about history. I will typically select a region of the world and read as much as I can about its history. I am currently working on Scotland, though I have to admit, the pandemic has really affected my desire to read for pleasure. I have recently found myself drawn into the world of historical fiction with authors such as Bernard Cornwell, Conn Iggulden, Dorothy Dunnett, and Colleen McCullough. My favorite hobby is growing (as I like to call it) my 7-year-old son and watching him experience this world.
What is your favorite trip/vacation you have taken and why?
My favorite trip was to Haiti. While in law school, I was among a delegation of students selected to visit and give a presentation to the law students at our sister school, l'École Supérieure Catholique de Droit de Jérémie. At the time, I was doing a concentration in International Law, so I was excited to give a talk about the International Criminal Court. I had the opportunity to compare and contrast our legal system with those in Haiti and learn about Haitian culture. Being able to interact with locals at the law school gave me a perspective that I never would have gained if I had just visited for a vacation.
What is your favorite movie of all time?
There are so many but if I were to narrow it down, I would say Elizabeth with Cate Blanchett and William Faure's Shaka Zulu with Henry Cele. I am a big fan of history so I tend to like films with a historical context.
Interview by: Shawn Dhillon, Esq. – e-News Editor
---