CASE SUMMARY UPDATE: March 2022 Real Property Case Summaries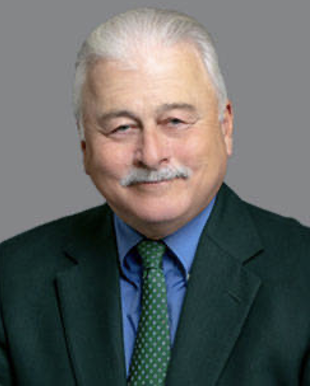 California Case Summaries™ (https://cacasesummaries.com)
Monty A. McIntyre, Esq. is the publisher of California Case Summaries™ which provides short summaries, organized by legal topic, of every new published civil and family law case helping California lawyers easily master the new case law in their practice areas, get better results and referrals, and grow their law practice. Monthly, quarterly and annual subscriptions are available, as well as annual Practice Area subscriptions in the areas of Employment, Family Law, Real Property and Torts. Monty hasbeen a California civil trial lawyer since 1980 and a member of ABOTA since 1995. He currently works as a full-time mediator, arbitrator and referee with ADR Services, Inc. conducing Zoom hearings throughout California (to use Monty contact his case manager Haward Cho, haward@adrservices.com, (619) 233-1323).  Monty also helps lawyers improve their skills and practices with his Lawyer Master Mentoring™ services (for info visit Monty's web at https://montymcintyre-law.com).
Free 2021 CA Supreme Court Case Summaries: Click here to get free summaries of the 22 California Supreme Court civil or family law decisions published in 2021. The Courts of Appeal published an additional 483 civil or family law decisions in 2021, for a total of 505 new published civil or family law cases.

CALIFORNIA COURTS OF APPEAL
Environment (CEQA, etc.)
League to Save Lake Tahoe Mountain Area v. City of Placer (2022) _ Cal.App.5th _ , 2022 WL 442815: The Court of Appeal affirmed, in part, two judgments of the trial court in two actions alleging that respondent's approval of approval of a land use specific plan and rezoning to permit residential and commercial development and preserve forest land near Truckee and Lake Tahoe, did not comply with the California Environmental Quality Act (CEQA; Public Resources, section 21000 et seq.) on numerous grounds, and the rezoning did not comply with the California Timberland Productivity Act of 1982 (Government Code, section 51100 et seq.). The trial court rejected each of plaintiffs' claims except one. Regarding action C087117, the Court of Appeal affirmed the trial court's judgment except to hold that the analysis of the project's impact on Lake Tahoe's water quality and greenhouse gas emission mitigation measure 12-2 did not comply with CEQA, and the environmental impact report's (EIR's) analysis of the project's impact on evacuation plans was supported by substantial evidence. Regarding action C087117, the Court of Appeal affirmed the judgment except to hold that greenhouse gas emission mitigation measure 12-2 did not comply with CEQA, substantial evidence did not support respondent's finding that no additional feasible mitigation measures existed to mitigate the project's traffic impacts on state route 267, and the EIR's discussion of the project's energy impacts did not comply with CEQA. (C.A.3d, February 14, 2022.)
Save the El Dorado Canal v. El Dorado Irrigation Dist. (2022) _ Cal.App.5th _ , 2022 WL 473341: The Court of Appeal affirmed the trial court's order denying a writ petition alleging that respondents' certification of an environmental impact report (EIR) and approval of the Upper Main Ditch piping project (project) violated the California Environmental Quality Act (CEQA; Public Resources Code, section 21000 et seq.). The project would have replaced roughly three miles of an unlined earthen ditch system (the Upper Main Ditch) with a buried water transmission pipeline to be located either beneath the ditch itself or beneath the berm alongside the ditch. Although the Upper Main Ditch would no longer be utilized to convey the water supply, it would remain available to carry stormwater runoff and respondent El Dorado Irrigation District (District) would retain an easement for maintenance. Respondents approved an alternative to the proposed project, the Blair Road alternative, which aligned a portion of the pipeline with the Upper Main Ditch but placed the majority of the pipeline beneath a roadway, Blair Road, resulting in the District's abandonment of most of the ditch. The Court of Appeal concluded that respondents did not abuse their discretion in approving the Blair Road alternative. The draft and final EIR's adequately apprised respondents and the public about both the nature of the watershed and the fact that the District would no longer maintain the abandoned portion of the Upper Main Ditch. These environmental documents also adequately analyzed the Blair Road alternative's impacts to hydrology, biological resources, and risks associated with wildfires. (C.A. 3rd, filed January 28, 2022, published February 16, 2022.)
Landlord – Tenant
Crescent Capital Holdings, LLC v. Motiv8 Investments, LLC (2022) _ Cal.App.5th Supp. _ , 2022 WL 500356: The Appellate Department of the Los Angeles Superior Court reversed the trial court's order denying plaintiff's postjudgment claim of right to possess the subject property. The action was an unlawful detainer case following a foreclosure. The trial court concluded there was no valid claim of right to possession by a tenant postjudgment. The Appellate Department disagreed, concluding that a postjudgment claimant is entitled to be inserted into the lawsuit if the claimant proves, by a preponderance of evidence, that the claimant: (1) was an occupant of the premises on the date the unlawful detainer was filed; and (2) had a colorable right to possession in that the occupancy was not as an invitee, licensee, guest, or trespasser. Plaintiff met this burden by producing a lease agreement with the foreclosed owner that was in effect at the time the unlawful detainer was filed, and a driver's license showing the address of the property as her residence address. (Appellate Division of the Superior Court of Los Angeles County, January 14, 2022.)
Land Use
Bankers Hill 150 v. City of San Diego (2022) _ Cal.App.5th _ , 2022 WL 305064: The Court of Appeal affirmed the trial court's order denying a petition for writ of mandate seeking to overturn respondent's approval of a development application for the 6th & Olive Project (the Project), a 20-story mixed-use building with a total of 204 dwelling units in the Bankers Hill neighborhood near downtown San Diego. Petitioner claimed the Project was inconsistent with the neighborhood because it was too dense, too tall, and too close to the street, and it alleged that respondent abused its discretion in approving the Project because it was inconsistent with development standards and policies set forth in respondent's General Plan and the Uptown Community Plan, which govern development in the Project's neighborhood. The Court of Appeal ruled that the Project qualified for the benefits of the Density Bonus Law (Government Code, section 65915 et seq.), the evidence did not support any of the limited exceptions to its application, and therefore respondent was obligated to waive any of its development standards if they conflicted with the Project's design. Moreover, it concluded that respondent did not abuse its discretion in finding the Project to be consistent with respondent's land use plans. (C.A. 4th, filed January 7, 2022, published February 2, 2022.)
---