2021 Ronald M. George Public Lawyer of the Year: Jodi Cleesattle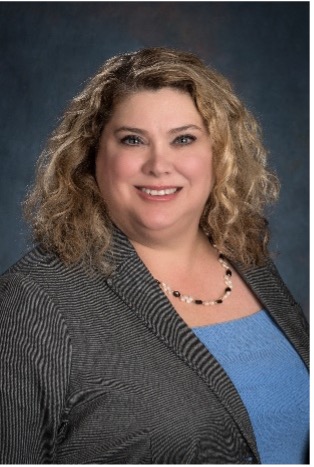 The Public Law Section of the California Lawyers Association honors Jodi Cleesattle as the 2021 Ronald M. George Public Lawyer of the Year.
Cleesattle embodies the traits that the California Lawyer's Association honors with the Ronald M. George Award. Retired Chief Justice Ronald M. George was honored in recognition of his distinguished career dedicated to serving the public and longtime support of the Public Law Section. Similarly, Cleesattle has dedicated the last fifteen years of her career to the public not only as a Deputy Attorney General, but also as an active volunteer in the community. She demonstrates a passion for helping the under-represented, personally and professionally, in her community and has dedicated herself to public service through her many volunteer activities, going far above and beyond the ordinary.
Beginning her legal career in private practice, Cleesattle left partnership at a Washington, D.C.-based firm to join the California Attorney General's Office in 2007. She has worked in the Employment and Administrative Mandate Section of the Attorney General's Office ever since with innovative problem-solving skills to correct deficiencies in public law. She represents state agencies in employment litigation and administrative law cases, and conducts investigations, including Title IX investigations for California's state universities. As an advisor to state agencies, Cleesattle has counseled on employment issues and on the implementation of diversity and inclusion initiatives.
Since December 2020, in addition to her regular employment law caseload and supervising duties, Cleesattle has been assisting the DOJ's Government Law Section in litigating challenges to the state's COVID-19 public health orders. She has represented the Governor, the Attorney General, public health officials and other public officials as well as state agencies in lawsuits brought by restaurants, bars, hair salons, gyms and other businesses asserting constitutional challenges to the public health orders that temporarily closed or limited their operations. She has worked tirelessly beyond her normal work hours to respond to emergency motions for temporary restraining orders and preliminary injunctions. She has helped compel businesses to stop violating public health orders – in one case, obtaining compliance from a basketball gym that had hosted a youth tournament that resulted in at least 94 COVID-19 cases. Not only did Cleesattle take on these important challenges, but she volunteered because the Government Law Section was overwhelmed by the number of cases being filed and needed assistance from attorneys who could pivot quickly to help address these novel legal issues.
As an active member of the legal community, Cleesattle's commitment to improving the lives of Californians extends beyond her employment. Jodi has held leadership roles in various state and local bar associations. She currently serves on the boards of California Women Lawyers and of the Tom Homann LGBTQ+ Law Association (THLA), and she previously served on the boards of the San Diego County Bar Association and Lawyers Club of San Diego, a bar association dedicated to the advancement of women. She is a past co-chair of the State Bar's Council of State Bar Sections (the predecessor to the California Lawyers Association board of trustees) and a past chair of the Public Law Section. During her tenure as chair of the Public Law Section, Cleesattle led the planning of the section's first annual Public Records and Open Meetings Conference. As the organizer and moderator of the 2021 THLA program, "Beyond Defund the Police: A Vision for Policing in San Diego," she provided in-depth analysis of police practices. The program brought together public officials, community leaders, activists, and law enforcement to discuss the current relationship between law enforcement and the community, particularly with diverse and queer communities. The discussion also included proposed reforms in San Diego and the ideal vision of policing in San Diego neighborhoods.
Cleesattle gives tirelessly to the community in other ways as well. She participates in programs for incarcerated women sponsored by the National Association of Women Judges (NAWJ), cooks meals once a month for a local homeless shelter, and serves as the President of the Juvenile Court Book Club, a public benefit non-profit organization that operates innovative literacy programs inside San Diego's youth detention facilities. She also participates in the Color of Justice and MentorJet programs, providing advice and mentoring to local high school students.
---