5 reasons why your law firm should consider health and wellness initiatives
ByJennifer Anderson
GENERAL WELLNESS AT WORK
In 1736, Ben Franklin uttered the famous phrase: "An ounce of prevention is worth a pound of cure." At the time, he was speaking to a group of his fellow Philadelphians about the need for fire prevention measures throughout the city. Today, nearly 300 years later, those words have proven to be utterly prophetic.
While modern-day Americans practice prevention in areas ranging from medicine to natural disaster planning, social scientists have come to find that preventative health and wellness initiatives in the workplace can benefit employees and employers alike. For example, an international study of workplace wellness programs found that employees who participated in such programs had higher levels of job satisfaction, skipped fewer days of work, and had lower overall stress levels as compared with those who did not participate.
If that's not enough to convince you that health and wellness initiatives could be beneficial to your law firm, here are five additional reasons why you should reconsider:
#1: Health & wellness programs may positively change employee behavior
Let's face it, law firms can be stressful places to work. All too often, that kind of stress can lead to less-than-healthy behaviors by employees. They may eat and drink more while also exercising and sleeping less. If your wellness program teaches and reinforces positive health behaviors, however, those lessons can lead to real changes in how employees manage stress. In fact, one study linked workplace health programs to positive health changes like eating more fruits and vegetables and increasing both the frequency and intensity of exercise.
#2: The firm's insurance rates may go down
Given that these programs have such a positive impact on employees' health behaviors, they often lead to decreases in workplace accidents. Workers' compensation insurers know this and, as a result, may offer decreased premium rates for those firms with solid health and wellness programs in place. Of course, they wouldn't do this if research didn't show that these programs actually do decrease the number of claims they receive. That's additional good news for the firm, as a decrease in accidents also means a decrease in absenteeism.
#3: Presenteeism will decrease
"Presenteeism" is a play on the word "absenteeism." Social scientists define the term as "on-the-job productivity loss attributed to poor health and other personal issues." Any of us who have ever spaced out at work know it as being physically present but mentally checked out. This can happen for a variety of reasons: we don't feel good, we're upset about something that happened in our personal lives, or we're just generally unhappy with life. We've all seen it and we've all seen our co-workers go through it. The good news is, studies suggest that health and wellness programs in the workplace can decrease presenteeism. Imagine the overall increase in your firm's productivity if you could just keep people thinking about work and not about all the other stuff.
#4: This is a good way to recruit and retain millennials
Millennials now make up a large percentage of the professional workforce, including law firms. As a group, they are redefining the way lawyers and other legal professionals intertwine their work lives and personal lives. Indeed, one of the defining characteristics of that generation is their insistence on incorporating healthy initiatives into all aspects of their lives. It's no surprise then that firms offering health and wellness programs are able to successfully recruit and retain millennials. As any law firm recruitment manager knows, any program that can do that is worth its weight in gold.
#5: Employee morale will increase
While every law firm certainly has its own unique culture, anyone who has worked at a firm for any length of time knows that the overall mood can get fairly dark. That's not surprising given the tremendous amount of pressure legal professionals experience on a regular basis. The problem is, once a culture of negativity begins to appear, it can quickly infect seemingly everybody. The good news is that workplace health and wellness initiatives have a positive impact on employee morale. This isn't shocking. People who feel better physically tend to have a brighter outlook overall. When you can make that brighter outlook part of an overall firm "mood," you may have just created an environment where people actually want to come to work.
If your firm does not currently have a health and wellness program in place, it might seem like a daunting task to create one from scratch. Fortunately, there is a plethora of information available on the internet about the steps you can take create such a program immediately. In light of all the benefits, these programs could bring to your firm, isn't worth a try?
---
About the Author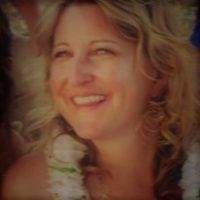 Jennifer Anderson practiced business litigation in California from 1999 to 2016. When she's not writing from her floating cabin on the Columbia River, she can be found hiking or kayaking around the Pacific Northwest.
Source: https://www.onelegal.com/blog/5-reasons-why-your-law-firm-should-consider-health-and-wellness-initiatives/?utm_source=pardot&utm_medium=email
---