The Trademark Office Comes to California
Earn 6.5 Hours MCLE Credit, including 1.0 Hour of Legal Ethics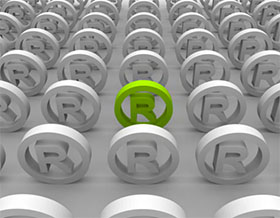 Tuesday, April 2, 2019
Merchants Exchange Building
Julia Morgan Ballroom
465 California Street
San Francisco, CA 94104
ONSITE REGISTRATION AVAILABLE
Thursday, April 4, 2019
Los Angeles Athletic Club
431 W. 7th Street
Los Angeles, CA 90014
ONSITE REGISTRATION AVAILABLE

More Links: Brochure | Registration Form
#IPSection
Sponsors
The Intellectual Property Law Section Would Like To Thank Its Sponsors For Their Generous Contributions

Alt Legal
Corsearch
Markify
TM TKO
WebTMS
Schedule
7 a.m. – 8 a.m. | Registration & Continental Breakfast
8 a.m. – 8: 15 a.m. | Welcome and Opening Remarks

Carole F. Barrett, Barrett IP Law
8:15 a.m. – 9:15 a.m. | USPTO Update

Trademark Commissioner Denison and Deputy Commissioner Marsh will provide the latest information on current USPTO initiatives and examination issues. Topics will include proposed new rules requiring U.S. counsel for foreign applicants and registrants, and plans for mandatory e-filing, as well as possible new procedures to incentivize accurate maintenance filings and remove registrations for marks that are not in use.

Mary Boney Denison, Commissioner of Trademarks
Sharon Marsh, Deputy Commissioner of Examination Policy
9:15 a.m. – 10:15 a.m. | Examination Tips & Tricks

Trademark senior staff will discuss and answer questions on a variety of examination issues such as specimens of use, merely informational matter, and surname refusals, focusing on ways that you can overcome refusals or avoid them altogether. If you have ever wondered what it's like to be a trademark examining attorney, in this session you can watch a demonstration of USPTO examination systems!

Chris Doninger, Managing Attorney
Jason Lott, Attorney Advisor for Trademark Educational Outreach
10:45 a.m. – 11 a.m. | Break
11 a.m. – 12 noon | Ethical and Risk Management Considerations for Trademark Practitioners in Clearing Marks (1.0 Hour Legal Ethics MCLE Credit)

Peter Harvey will address a number of ethical and risk management questions including: an attorney's ethical obligations when that lawyer encounters another lawyer who is truly incompetent; best practices to spot and deal with conflicts of interest when clearing marks for clients; the ethical and practical issues of trademark clearance; and dealing with receipt of a cease and desist letter from another client of his or her firm.

Peter Harvey, Founder, Harvey & Company
12 noon – 1:45 p.m. | Lunch: A variety of table topics will be hosted by various conference speakers and other experienced practitioners to make lunch a lively and interactive opportunity for attendees

Table topics may include, but are not limited to:

Int'l Enforcement Strategies [SF only]
Domain Names and the UDRP [SF only]
California State Registration [LA only]
Cannabis [LA only]
Alcohol Beverage
PTO Examiner's Table
TTAB Litigation Tips/New Rules
Best Practices for Clearance Searches
Trademarks and the 1st Amendment
Unauthorized Dealers: the Amazon Problem
1:45 p.m. – 2:45 p.m. | TTAB Updates and Practice Tips

TTAB administrative judges Lorelei Ritchie and Christopher Larkin will report on filing levels, performance measures, electronic filing issues, outreach to customers, and the expedited cancellation case pilot program involving petitions asserting nonuse or abandonment. The judges will discuss hot topics and practice tips for making your case before the TTAB, information for new and experienced TTAB practitioners, and an interactive question and answer session.

Lorelei D. Ritchie, Administrative Judge, TTAB
Christopher C. Larkin, Administrative Judge, TTAB
2:45 p.m. – 3 p.m. | Break
3 p.m. – 4 p.m. | And Now for Something Completely Different: What You Need to Know About Non-Traditional Trademarks

Trademarks can consist of colors, three-dimensional shapes, sounds, scents, textures, and flavors. The panelists will explore the challenges relating to registration and enforcement of trademarks that are non-verbal or non-visual.

Lisa P. Ramsey, Professor of Law, University of San Diego School of Law
Lisa Martens, Partner, Sheppard, Mullin, Richter & Hampton LLP
4 p.m. – 5 p.m. | TTAB Year in Review: The Good, The Bad, and the Ugly

John Welch, author of TTABlog®, one of the top trademark blogs, will give an informative and entertaining survey of important TTAB decisions and other developments at the Board.

John L. Welch, Counsel, Wolf, Greenfield & Sacks, P.C.
5 p.m. – 6 p.m. | Reception

Avoid the traffic and join us for light refreshments at a networking reception with our speakers.
Essential Information
Brochure
A printable brochure is available for your convenience.
Pre-Registration Fees
$395 Intellectual Property Law Section Members
$490 Non-Section Members (includes enrollment in the Intellectual Property Law Section for 2019)
$490 All registrations after Tuesday, March 26, 2019
$270 Law Clerks/paralegals/non-attorneys
$100 Students (Non-Attorney)
**Onsite registration fees are $490 for Section Members and $490 for Non-Section Members
How to Register
To register for the San Francisco program, CLICK HERE.
To register for the Los Angeles program, CLICK HERE.
Or print the registration form and mail to:
Program Registrations
California Lawyers Association
400 Capitol Mall Way, Suite 650
Sacramento, CA 95814
ON-SITE REGISTRATION
Onsite registration fees: All registrations after Tuesday, March 26, 2019 are $490. On-site registration will be on a space-available-basis. Call 916-516- 1757 to confirm space availability.
Program Materials
Registrants will receive a USB storage device with an electronic version of all program materials the day of the conference. Before the conference, registrants will receive a link with information on how to review and download the program materials. It may be helpful to review a program's reference material before the conference. This website is not available to the public, and access is given only to conference registrants. Late-breaking supplemental materials not available before the conference will be added at a later date.
Special Assistance
For special assistance please call 916-516-1746.
Questions
For registration information please call 916-516-1757. For information regarding the program please call 916-516-1746.
Program Planning Committee
Carole F. Barrett, Chair
Barrett IP Law
San Francisco, CA
carole@barrettiplaw.com
David Branfman
Branfman Mayfield Bustarde
Reichenthal LLP
Solano Beach, CA
dave@bmbr.com
Barbara Friedman
Dergosits & Noah, LLP
San Francisco, CA
bfriedman@dergnoah.com
Mary A. Harris, Vice Chair
Attorney at Law
San Luis Obispo, CA
mary@maryharrislaw.com
Robert Payne
Payne IP Law
San Jose, CA
payne@bobpayne.com
John Buelter
California Lawyers Association
Intellectual Property Law Section Coordinator
John.buelter@calawyers.org
This event may be recorded. By attending this event, you consent to be photographed, filmed, and/or otherwise recorded, and to any use, by the CLA, of your likeness, voice, and name in any and all media including social media. If you do not want your name or photo to be used, please let us know in advance. We cannot, however, honor requests to opt out of the use of your image or voice if you choose to ask a question during one of the event sessions.
The California Lawyers Association and the Intellectual Property Law Section are approved State Bar of California MCLE providers.
---