Webinar: State and Local Authority Over Residential Natural Gas After CRA v. Berkeley
June 20
@
12:00 pm
–
1:00 pm
1 Participatory MCLE Credits
Buildings account for 25 percent of greenhouse gas emissions in California, resulting largely from the use of natural gas for heating, cooking, and drying. Since 2019, local governments throughout California and the United States have adopted regulations designed to reduce these emissions. These regulations often include a prohibition on gas infrastructure in new buildings, a phase out of existing gas appliances, or measures designed to encourage or require the use of electric appliances instead of gas appliances. Some local governments, as well as state and regional air districts, have adopted limitations on nitrogen oxide (NOx) emissions from appliances such as water heaters and furnaces. In California Restaurant Association v. City of Berkeley, the Ninth Circuit found that a 1975 federal statute, the Energy Policy and Conservation Act preempted one approach—Berkeley's prohibition on gas infrastructure in new buildings. This webinar will discuss the court's decision and its implications for a range of state and local approaches to reducing greenhouse gas emissions from buildings.
Speakers: Denise Grab and Amy Turner
Moderator: Nick Oliver
---
Non-Member Price
$50.00
Member Price
$30.00
---
Denise Grab is a Principal on RMI's Carbon-Free Building team, where she works to eliminate greenhouse gas emissions from buildings in the Western States. She has over a decade of experience in advancing clean energy and climate policy throughout the country. Prior to joining RMI, she served as the Western Regional Director at the Institute for Policy Integrity at New York University School of Law, where she successfully encouraged state electricity regulators to consider the costs of climate damages through comments, reports, meetings, and presentations. She has also promoted clean energy and climate action in briefs she has written for the U.S. Supreme Court and U.S. Courts of Appeals in cases involving climate policy, energy resource development, and air quality. Among other experiences, she has served as an Adjunct Professor at New York University School of Law, an associate at a major law firm, and a law clerk for a federal district court judge.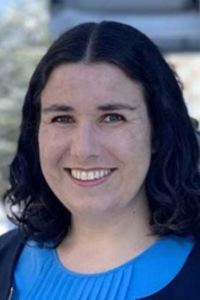 Amy Turner is a Senior Fellow for the Cities Climate Law Initiative at the Columbia Law School's Sabin Center for Climate Change Law. Her work focuses on the laws and legal tools cities use to achieve their climate mitigation commitments. In addition to legal academic research on municipal carbon mitigation law and policy, Amy consults directly with city attorneys and sustainability professionals on legal questions relating to carbon mitigation in the buildings, transportation, waste and energy sectors. She is particularly interested in the intersection of environmental and municipal law and in identifying legal pathways for cities to enact policies consistent with their ambitious greenhouse gas emissions reduction targets. Prior to her work with the Sabin Center, Amy was the executive director and a co-founder of the NYC Climate Action Alliance, and she continues to serve on the organization's board of directors. She also practiced environmental and transactional law for ten years at Davis Polk & Wardwell LLP, Milbank, Tweed, Hadley & McCloy LLP and in solo practice.